This is Meghan Markle's Favorite Makeup Brand
Meghan Markle always looks flawless. It seems that during every royal engagement, she looks like she didn't try too hard to look good, yet she still does. Her makeup is consistently perfectly done; she wears it, but it still looks natural. Meghan may not be like most women anymore, but she still has her go-to makeup brands the same way most women do. Here are some of the brands Meghan Markle swears by.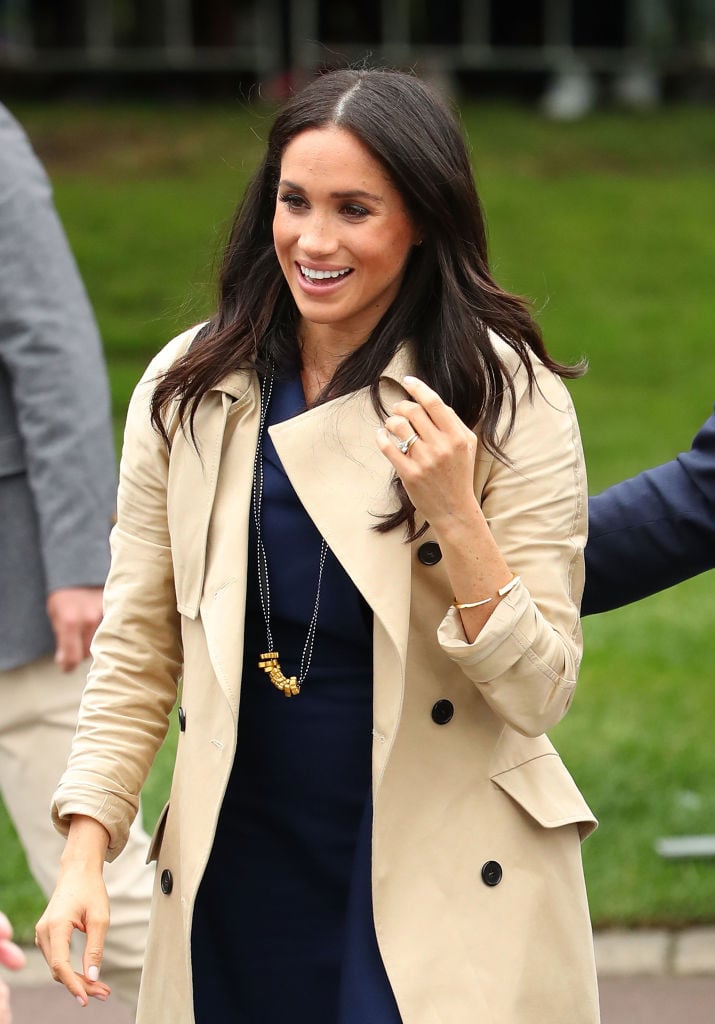 Meghan says she doesn't have a set beauty routine
Back in 2017, Allure interviewed Meghan about her daily beauty routine, and she seemed like she didn't have a perfectly set way of doing things. (Although she does do something called the "five-minute face," but more about that later.) She said she likes to "play around" with her daily routine, but she is a big fan of Jan Marini skin products. "[Their serum] is a nice glycolic one that makes your skin really glowy." She also said the secret to her long eyelashes is Revitalash and claims they're as long as they've ever been.
She's a fan of the same products she wore while filming 'Suits:' NARS blush and Diorshow mascara
When Meghan was filming Suits, she wasn't doing her own makeup on set. Although the products weren't necessarily what she used at home, she loved the way they felt on her skin. Specifically, she loved the NARS blush — it's one product she did say she uses on her own, too. "I use it on and off camera because it gives you a nice glow from within." The show also introduced her to Diorshow mascara, which she said is now her favorite. And her on-screen look was complete with Make Up For Ever HD Powder.
Meghan says it takes her five minutes to do her makeup
She noted that getting her makeup done for a show and doing her makeup at home were two very different things. Since the show was filmed in high definition, makeup was critical. Running out to do some errands doesn't necessarily require the same amount of time spent on the face. Meghan doesn't use foundation in real life; she does something called the "five-minute face," which consists of YSL Touché Éclat, which is a highlighter. She then uses mascara and Chap Stick and finishes her look with a hint of blush.
She may spend more time on it now that she's a royal
When Meghan discussed her daily makeup routine, it was prior to marrying Prince Harry. Today, she's waking up at 4:30 a.m. some mornings to prepare for her day's engagements. And on nights when she stays up as late as 11:30, she may need a bit more than just some highlighter to prevent from looking tired. However, Meghan has always been very natural looking; even on her wedding day, she wasn't wearing too much makeup. The Duchess may have a much crazier life now, but she probably still sticks with the products she used before she married into the royal family.
Check out The Cheat Sheet on Facebook!