Meghan Markle Has Finally Cracked Under Royal Pressure: 'It's Not Enough to Just Survive'
Meghan Markle has been going through a lot since she met Prince Harry, and she's finally starting to show people that the brave face she's put on isn't really working. Meghan opened up to Tom Bradby in a recent interview, where she admitted things have been very difficult since becoming a new mother in the spotlight. And the media has been relentless toward the duchess since she first stepped into the role.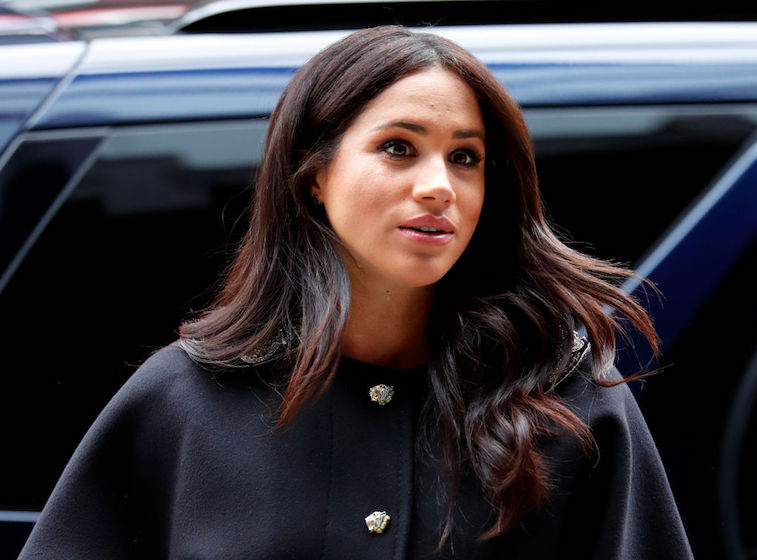 Meghan has been shed in a negative light since she and Harry started dating
When rumors surfaced about Meghan and Harry dating back in 2016, the tabloids went straight to work. People began digging into Meghan's life to try and find anything they could to tear the future duchess down. At one point, the royal family even released a statement asking people to stop harassing Meghan; the two were doing long distance at the time, and Harry wasn't there to protect his girlfriend the way he wanted to be. Once they finally wed, things didn't get any better for the duchess. There were rumors of a rift between her and Kate Middleton, and there were stories about how she was rude to her staff and a terrible royal. Still today, she hasn't been able to escape all of the drama the British tabloids seemingly create out of nowhere.
The duchess says a friend warned her not to get involved with Prince Harry
Meghan told Tom Bradby that when she and Harry's relationship was still new, her friends in the United States were incredibly happy for her. However, the duchess pointed out that one of her British friends told her "you shouldn't do it." Meghan then explained that the same person said the British tabloids would "destroy" her life. The duchess now admits that she was naïve in thinking she wouldn't be attacked by the tabloids, however, it has been far worse than she ever imagined.  
She admits she thought the press treatment of her would be 'fair'
No famous person can quite prepare themselves for the way tabloids investigate their lives; it seems that some media outlets don't have any regard for personal privacy. And Meghan likely thought she could handle the spotlight, since she was an actress and had been to plenty of red carpet events where she was constantly photographed. But nothing could have prepared her for what was ahead in her relationship with Harry. The tabloids have been relentless. "I never thought that this would be easy, but I thought it would be fair," the duchess said. "And that's the part that's really hard to reconcile."
'It's not enough to just survive'
Compared to Kate Middleton, Meghan has received an insane amount of backlash for nearly every move she's made; many moves of which have been entirely made up by the tabloids. She has also admitted to struggling being a new mother in the spotlight, since it's hard to go through such a major life change while people are watching every move. "It's not enough to just survive something… You've got to thrive, you've got to feel happy." She did say she tries to "take each day as it comes," though it's clear she has been hurting more than any of us realized. The duke and duchess are currently in a lawsuit with the tabloids, and time will tell if this helps put a stop to all of the rumors surrounding her.