Meghan Markle's Friends Reveal She'll Be a 'Hands-on' and 'Strict' Mother
With so many headlines about Meghan Markle coming out daily, it's hard to separate fact from fiction. In a new CBS special, Meghan and Harry Plus One, Markle's friends set the record straight and, since they're in the duchess' inner circle, it's safe to say they know what they're talking about when it comes to Markle's character and the type of mother she'll be to baby Archie.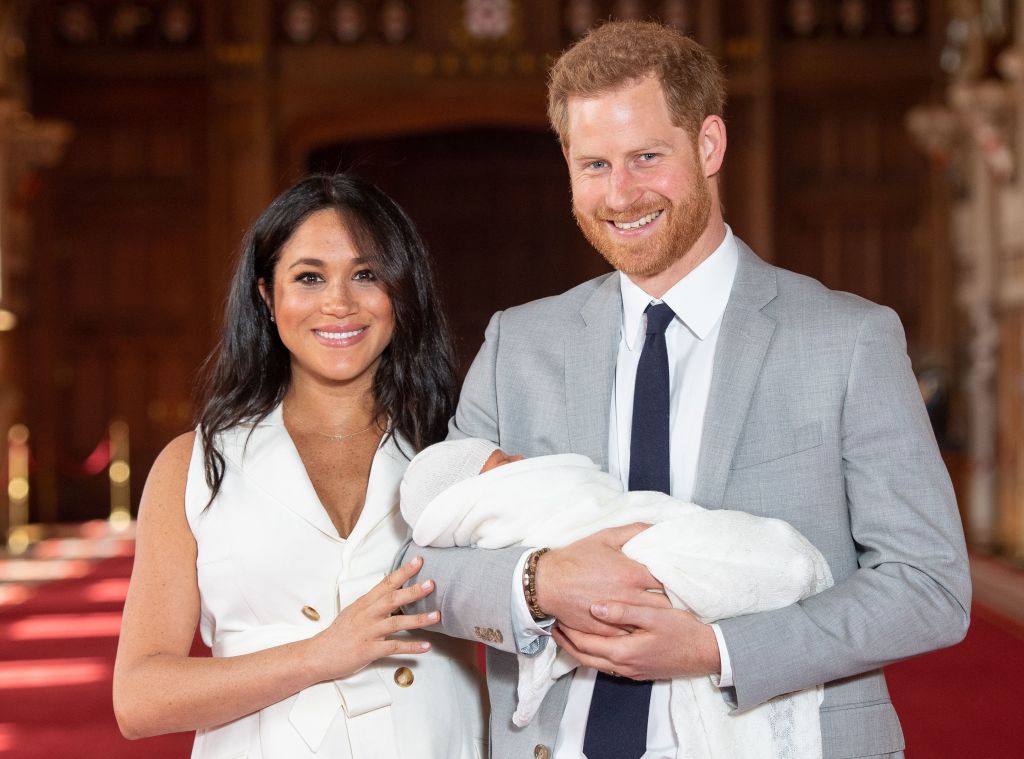 Markle's friends clear up the 'difficult' rumors
In response to the rumors that Markle is difficult, her friends set the record straight, with her makeup artist, Daniel Martin, telling Gayle King: "What's so frustrating is that you hear these stories and there's no truth to them."
He added: "It's not the same person. In the years I've known her, the years I've worked with her, she's never had a diva fit, never. I know she doesn't deserve all of this negative press."
Martin did Markle's makeup for her wedding day and was also at her Manhattan baby shower. As for the shower, which Markle was criticized about, Martin noted, "It's so funny because she's still Meghan to me. All of us here just wanted her home and to celebrate her new baby."
One of Markle's long-time friends, actress Janina Gavankar, added, "She doesn't read the bad or the good because she knows the metrics that you have for your own life cannot be based on a headline that somebody else wrote. But the rumors are frustrating."
Prince Harry and Markle are soulmates
Markle's friends also commented on the relationship between her and Prince Harry, with Martin sharing, "They love each other so much. It's so sincere. The love is real."
Gavankar spoke of their wedding day, noting, "I got to watch my friend look into the eyes of her soulmate and be blissfully happy."
Gavankar also shared: "She has a very solid sense of what her true north is. She has a priority to find ways to bring light to global issues, but she's not in it alone. She is with her soulmate. The two of them together are very powerful."
What kind of parents will Markle and Prince Harry be?
Martin shared his thoughts on Markle's new role as a mother, explaining: "Meghan to me… There's just going to be so much love for that baby." He also said he "totally sees her making her own baby food" because she "loves to cook."
He praised Prince Harry as well, sharing a sweet behind-the-scenes moment at the royal wedding: "He's so good with kids. Even when they were doing the family portrait after the wedding with everybody, he was on the floor, just playing with the kids. And that's when I knew, I was like, he's going to be the coolest dad."
Gavankar shared: "Meghan and I have talked about her being a mother for over a decade. She's always wanted to be a mom."
She continued: "She's going to be such a good mother. I think she'll be very low maintenance, very hands-on, the way she would've been had she not married into the royal family. I think Meghan is going to be strict. Not in some sort of intense way, but she's an incredibly practical person. She's going to run a tight ship."