Meghan Markle's Friends Warned Her Not to Marry Prince Harry
There was a time when Meghan Markle's friends, though happy that she was hitting it off with Prince Harry while they were dating, warned her not to marry him. Markle shrugged off their warning, never believing that entering into royal life would make her a target for tabloids, but now admits she was naive about the matter.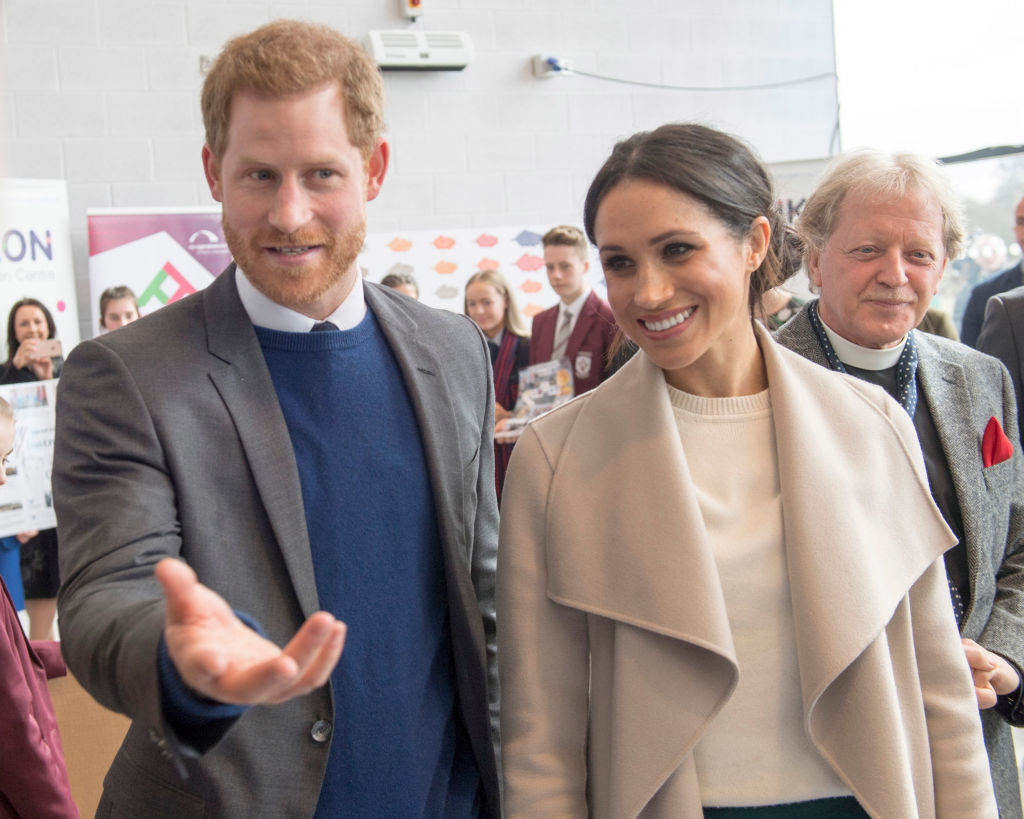 Markle shares her friends' warning
During an interview for the documentary Harry & Meghan: An African Journey, Markle shared how her British friends didn't think she should get involved with Prince Harry.
It was a warning she dismissed, of course, but she explained how she quickly learned that her friends cautioning her about the media was justified.
She explained to ITV News at Ten anchor Tom Bradby how difficult the spotlight is, noting, "It's hard. I don't think anybody could understand that."
Markle continued, "In all fairness I had no idea, which probably sounds difficult to understand here. But when I first met my now-husband, my friends were really happy because I was so happy but my British friends said to me, 'I'm sure he's great but you shouldn't do it because the British tabloids will destroy your life.'"
That idea was foreign to her because she couldn't have imagined what she'd be up against. She explained, "And I very naively — I'm American. We don't have that there — [I said], 'What are you talking about? That doesn't make any sense. I'm not in any tabloids.' I didn't get it. So it's been, yeah, it's been complicated."
"I never thought this would be easy"
Markle admits that she had a sense of what she was entering into but also thought it would be an easier road to navigate.
She shared with Bradby: "I've said for a long time to H — that's what I call him — it's not enough to just survive something. That's not the point of life. You've got to thrive, you've got to feel happy. I think I really tried to adopt this British sensibility of a stiff upper lip. I tried. I really tried. But I think what that does internally is probably really damaging."
"The biggest thing that I know is that I never thought that this would be easy, but I thought it would be fair and that's the part that's really hard to reconcile," she added.
In another interview in the documentary, Markle also shared that she hopes people "will get to a point where you just see us as a couple who's in love… I don't wake up every day and identify as being anything other than who I've always been, which is Meghan. I married this incredible man and this to me is just part of our love story."
Markle is feeling the pressure
Markle shed some light on what the past year has been like for her and she became quite emotional as she explained what she's experienced.
In discussing the "impact" the scrutiny has had on her "physical and mental health," she explained, "I would say — look, any woman, especially when they're pregnant, you are really vulnerable and so that was made really challenging."
She continued, "And then when you have a newborn, you know? And especially as a woman it's really, it's a lot. So you add this on top of just trying to be a new mom or trying to be a newlywed it's…"
"Well, I guess, and also thank you for asking, but not many people have asked if I'm ok, but it's a very real thing to be going through behind the scenes," she noted.
Asked if it "has really been a struggle," Markle answered "yes."