Meghan Markle 'Ghosted' Her Friends After She Met Prince Harry
Meghan Markle gave up a lot to become a member of the royal family, including some of her closest friends. The former Suits star reportedly ghosted her British friends as soon as her romance with Prince Harry heated up. Although she did not cut ties with all of her friends, she did give the cold shoulder to anyone associated with the media — and the decision may not have been of her own making.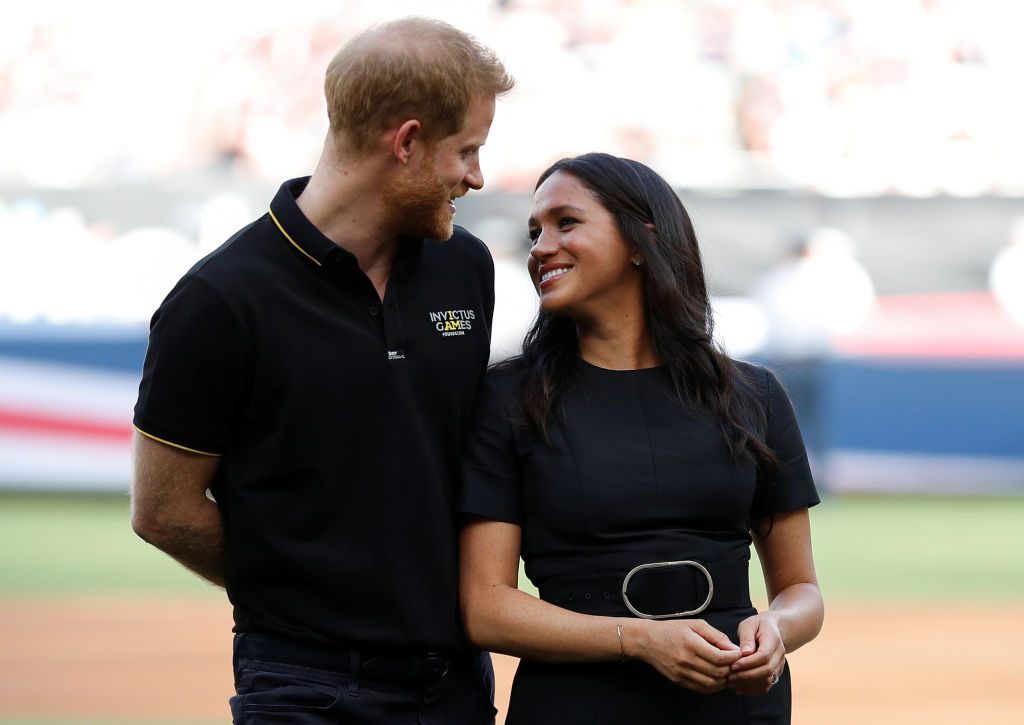 Markle freezes out media pals
Once Meghan Markle realized that she had a promising future with Prince Harry, an inside source claims that she turned her back on certain friends. Lizzie Cundy, who used to be a close friend of the former actress, recently revealed that Markle stopped answering her texts after she started dating Harry. Cundy is a host on British television and says that she tried to play matchmaker for Markle back in 2013.
According to Express, Cundy claims that Markle asked her if she knew any single guys in the UK who were famous. Cundy assured Markle that she could find someone and recommended Ashley Cole. Markle turned Cole down, however, after she learned he had a bad reputation with women. Cundy and Harry remained in contact and enjoyed a dinner together in London in 2016, the same year that Markle met Harry.
Lizzie Cundy attempts to chat with Meghan Markle
After she heard about Markle's royal romance, Cundy attempted to chat with Markle about Harry. Markle allegedly sent Cundy a text back, promising they would catch up some time. Markle, however, never followed through and completely ghosted her friend.
Cundy suspects that Markle talked with royal aides about her friendships with members of the media and was advised to cut all ties with all of them.
"I was literally ghosted by her," Cundy shared.
Cundy is not the only person who claims to have been ghosted by Markle. Piers Morgan also says that Markle stopped communicating with him after she married Harry. Morgan claims that Markle turned her back after they enjoyed some drinks together inside Kensington Palace.
Meghan Markle has never talked about the rumors surrounding her former friends, though there has been plenty of speculation about the early days of her romance with Harry.
How did Markle and Prince Harry meet?
Not a lot is known about the early days of Harry and Markle's romance. The two were allegedly introduced by a mutual friend and hit it off right away. Violet von Westenholz is the person who reportedly got them together, though the Duke and Duchess of Sussex have not confirmed these reports.
Westenholz is in the business of public relations and works for Ralph Lauren. Her father is also a baron, so she has ties with the royals and people in the entertainment world, like Markle.
Inside sources claim that Markle had been mingling in London's social scene for years before she met Harry. Harry is the one who allegedly approached Westenholz first, and she immediately thought of Markle once she learned that Harry was having trouble finding a good match. That said, other reports claim that one of Markle's celebrity friends was the one who introduced her to the Duke. This may have been Jessica Mulroney, Markus Anderson, or Misha Nonoo.
Harry was dating someone else when he met Markle
While Prince Harry and Meghan Markle immediately hit it off, he was reportedly dating someone else when the two were first introduced. An inside source says that Harry was dating Sarah Ann Macklin when a mutual friend introduced him to Markle.
Harry and Macklin exchanged a series of text messages and got together on multiple occasions. Their relationship, however, was nothing more than a short fling and fell apart once Harry started falling hard for Markle.
Harry and Markle started dating in the summer of 2016. They were engaged the following year and tied the knot in 2018 in a beautiful ceremony inside St. George's Chapel. The couple welcomed their first child back in May and are still adjusting to life as new parents.
The royal family has not commented on the rumors surrounding Meghan Markle's behavior towards her friends in the media.