Meghan Markle May Have Her Baby Earlier Than Expected
The world is on baby watch as Meghan Markle gets closer and closer to her due date (thought to be April 2019). Despite being so far along in her pregnancy, the duchess has kept up with a busy schedule. She recently went to New York for an exclusive baby shower with such guests as Jessica Mulroney, Abigail Spencer, Priyanka Chopra, Amal Clooney, and Gayle King. Following her New York celebration, she and Prince Harry had a busy trip to Morocco complete with visiting a boarding school for girls as well as a cooking school for underprivileged children. On top of all that, the couple has even made time for date night. They recently fit in a night at the West End to see Tina: The Musical, a jukebox musical about the life of Tina Turner.

Markle's schedule would be busy for anyone, but especially for a woman who's eight months pregnant.

When will Meghan Markle give birth?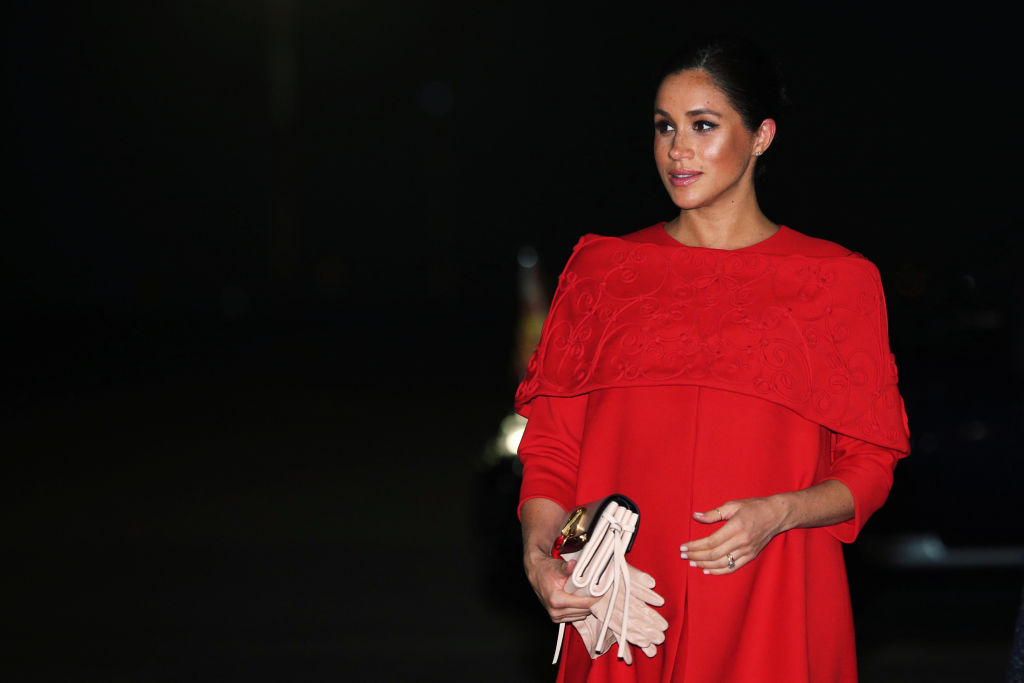 It could be a little sooner than anticipated. According to Express, doctors are on "high alert" for Markle to have her baby "any day now," which is a whole month earlier than her predicted April due date.

"Meghan and Harry, and the entire palace, are on high alert because doctors have said that this baby could come any day now. There's been quite a few false alarms where they thought she was in labour and made arrangements to go to the hospital. It's been a huge roller-coaster ride," a source told the publication. "At one point they even made an emergency dash to the hospital in the middle of the night thinking Meghan was in labour, only to be checked out and given the all clear."

Express goes on to say that doctors have said that the baby "has engaged" and is showing signs that they will be here sooner rather than later.
Does Kensington Palace give the public a false due date?
According to Express, it's not uncommon for Kensington Palace to give a couple weeks of wiggle room when announcing the due date of royal babies. Typically, the palace says the baby's arrival is further out than the real due date, to give royal mothers some breathing room and relieve some of the pressure.
Prince George, for example, was two weeks late from his real anticipated arrival date so his birth actually matched up with the date the palace offered the public.
"Even though the official palace statement said the baby wasn't due until April, the actual due date is a few weeks before that – senior royals just wanted to give Meghan and Harry a bit of breathing room with all the attention on her pregnancy," a source told the publication.
Palace officials have said that Markle and Harry's baby is due in either April or May. The couple will bring their new baby home to Frogmore Cottage in Windsor. The baby's nursery is reportedly monochromatic shades of grey and painted with eco-friendly paint.
Read more: The Real Reason Meghan Markle Wants Her Children to Attend an American School
Check out The Cheat Sheet on Facebook!