Meghan Markle Is Having a Real Effect On Princess Eugenie
It's difficult to avoid the influence of Meghan Markle. Even for veteran royal family members like Princess Eugenie.
Whether your feelings about the Duchess of Sussex are positive or negative, there's no denying that she's causing a major shakeup in the family. Not only does she break the stereotypical mold for what a royal should be, but she also breaks long-standing protocol all the time, choosing her own comfort over tradition. People are starting to take notice.
Prince Andrew and Sarah Ferguson's daughter Eugenie has always been a bit of a rebel. And now that she has Meghan Markle as an example of how far she can take things? It seems like the Meghan Markle influence is having a direct effect on Princess Eugenie.
It all started with their royal weddings
Prince Harry and Meghan Markle got married on May 19, 2018. Princess Eugenie tied the knot with Jack Brooksbank just five months later, on October 12, 2018. Comparisons between the two weddings are inevitable since they took place in the same year.
Both ceremonies had an eerie number of things in common. First, the location: both brides chose St. George's Chapel at Windsor Castle for their nuptials, which isn't too weird at first glance. But it's certainly not the only place where a royal family member could opt to get married. For example, Prince William and Kate Middleton had their ceremony at Westminster Abbey.
Princess Eugenie and Jack Brooksbank also invited members of the public to the wedding, saying that they were "delighted to offer an opportunity for 1,200 people from across the UK to share the experience of their special day." You know… just like Harry and Meghan did.
Another detail fans noticed was that both weddings had similar guest lists. However, this was inevitable as Prince Harry and Princess Eugenie are part of the same family. Obviously, they were both going to invite their close relations.
Princess Eugenie channels Meghan Markle's style
It's hard to resist the allure of Meghan Markle's classic, sophisticated sense of style that has a little edge to it. Princess Eugenie certainly took notice and has been emulating her for a while now.
Before Meghan Markle came along, the Princess of York had a bit of an offbeat, quirky look complete with overly expressive hats and brightly colored outfits and accessories. But lately fans have noticed that she's looking classier and more confident, and they're crediting the Duchess of Sussex for the change.
There's even proof of this. Princess Eugenie got caught liking a pair of Meghan Markle's diamond earrings on an Instagram fan page. At the time Meghan Markle didn't have her own Instagram, but Princess Eugenie did, and apparently, she was using it to stalk Markle's style choices.
She's been breaking protocol just like the Duchess of Sussex
While Prince William and Kate Middleton aren't known for their public displays of affection, Prince Harry and Meghan Markle break this rule all the time. Fans always see those two lovebirds holding hands or kissing in public even though that's technically against the rules.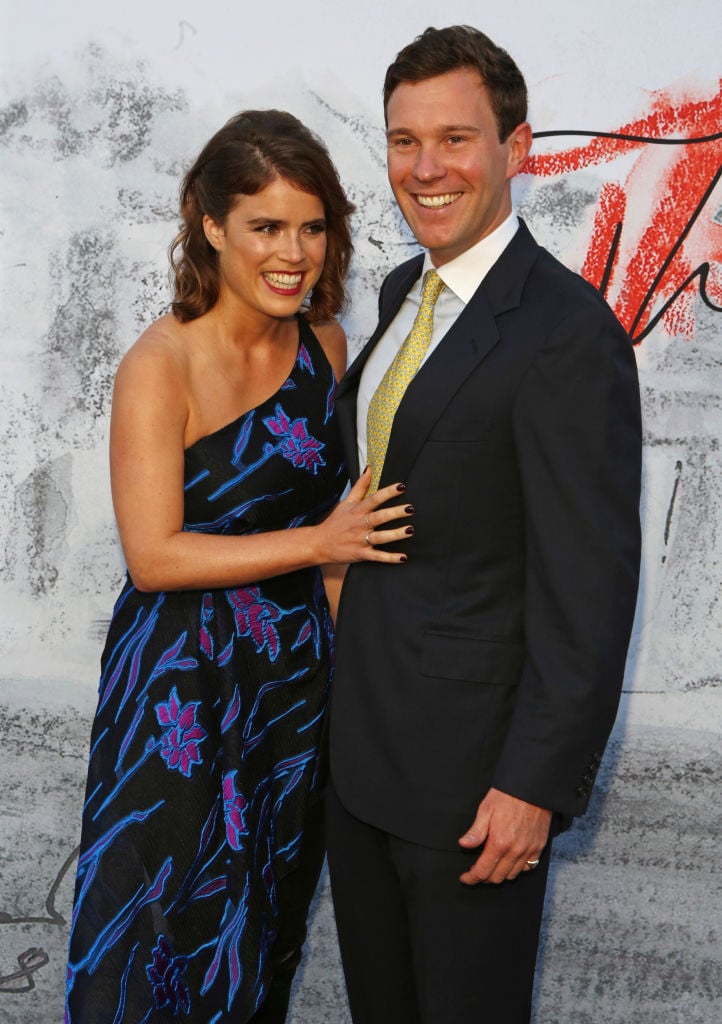 It could be their influence that made Princess Eugenie feel comfortable enough to do the same with her husband, Jack Brooksbank. Their romantic overtures are often captured in photographs and it all looks very familiar.
Ultimately, we won't know if Princess Eugenie is directly copying Meghan Markle or if she doesn't even realize the influence that the Duchess of Sussex has on her. But it's still interesting to see how much she's changed since Markle came to town.