Meghan Markle Is More Responsible for Prince Harry's Happiness Than You Think
Prince Harry has always been one of our favorite royals. From the mischievous red-headed child that we saw happily sticking his tongue out at photographers to the fun-loving adult that we all know and love today, Harry never fails to make us smile.
However, for years, he was the world's most famous "third wheel" during many royal events when he would appear alongside his older brother, Prince William and Kate Middleton.
Although Harry was, and still is, a great uncle to his two nephews and niece as well as an amazing brother, there always seemed to be something missing. Over the years, we saw the prince with a few serious girlfriends such as Chelsy Davy and Cressida Bonas, and given that there are millions of women around the world who would have jumped at the chance to date him, it is pretty safe to say that he could have had whoever he wanted.
It is hard to believe that it is just a few years ago that Harry met Meghan Markle, and it would appear as if she were worth the wait! So, why is Meghan more responsible for Prince Harry's happiness than you might think?
Meghan was the missing piece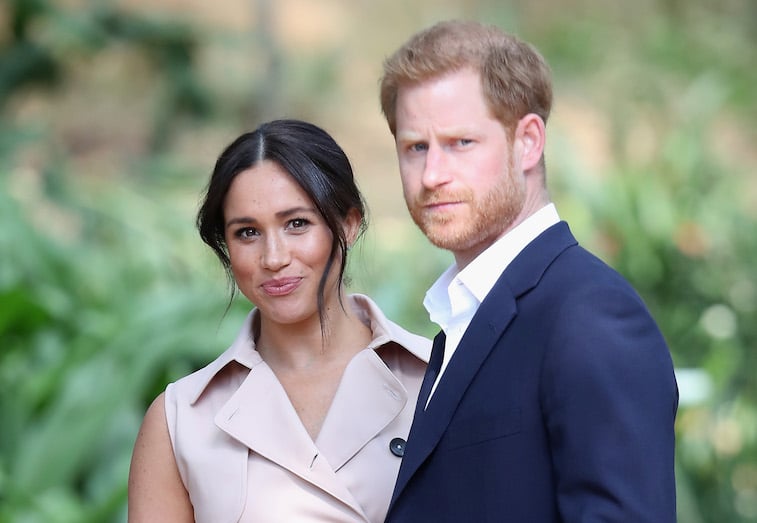 Prince Harry has always been an upbeat, positive person — there is no denying that. He always seemed at ease when making appearances and meeting fans, and back in 2011, at the wedding of Will and Kate, the prince was glowing with joy for his brother.
Yet, no matter what, there was something missing from Harry's life.
According to Express, the handsome prince used to agonize over being alone. He longed for someone special to share his time with and was a bit envious of William, who had exactly what Harry always wanted. It didn't help that in 2014, he split with Cressida Bonas, causing him to feel even lonelier and more detached.
Harry's life changed when Meghan came along
When Harry and Meghan announced that they were engaged, Harry was asked when he knew that Meghan was the person that he wanted to spend the rest of his life with. His answer was absolutely perfect, as he replied: "as soon as we met." As it turns out, Harry wasn't expecting to meet and fall in love with Meghan when he did.
As the saying goes, things happen when you least expect them to, and this certainly holds true for Prince Harry.
Why is Meghan more responsible for Harry's happiness than most people think?
Simply put, it is because she changed his life for the better. Meghan's lifestyle has been so good for Harry, the former notorious rebel of the royal family.
It used to be that Harry was known for drinking with friends, chain-smoking and getting into altercations with photographers, and now that Meghan is his wife, those days are long gone. She has helped him adapt a healthier lifestyle through diet and meditation, and the couple actually practices meditation and reflection each day.
According to Grazia, Meghan has helped to make Harry a stronger person, and his love for her is more than evident. She has encouraged Harry to transform into his best self, and he couldn't appear happier than he currently is. Although Harry looked happy before, it is nothing compared to the joy he has radiated since beginning his relationship with Meghan.
How wonderful that one of our favorite princes is with someone with whom he connects so deeply.