Meghan Markle Is Not The First Person To Make Major Sacrifices To Join The Royal Family
The sacrifices Meghan Markle has made to become a part of the royal family have been well documented. Between giving up her promising acting career to moving halfway around the world, there is little doubt that the former Suits star gave up a lot when she married Prince Harry. But Meghan Markle is not the only member of the royal family who has made sacrifices over the years.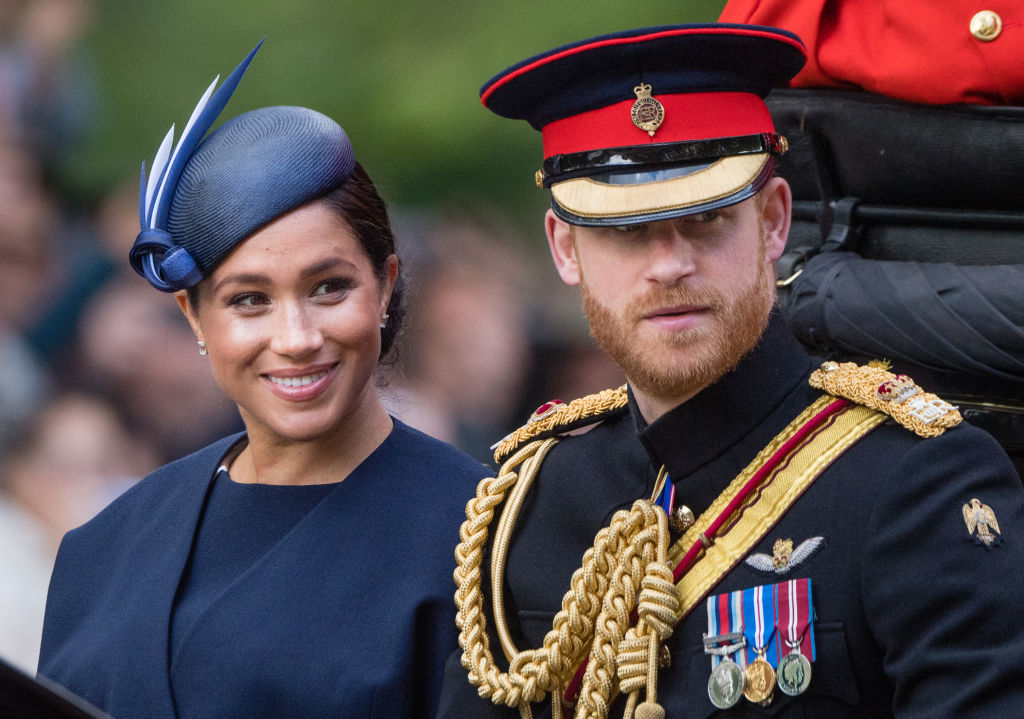 Kate Middleton sacrifices to marry Prince William
Kate Middleton was forced to give up a lot of her personal ambitions when she wed Prince William. Middleton and William met while they were both in college, so it is difficult to say what she would have done in life had she never met the future King of England. Their split in 2007, however, offers a glimpse at Middleton's career ambitions.
During their separation, Middleton enjoyed life as a single woman and even joined an all-female boat racing team.
Middleton quit the team a week ahead of their big competition because her romance with William was back on. Her teammates reportedly begged her to follow through with the race, especially after another team member suffered a collarbone injury.
Although Middleton worked with the team for three months and had developed close bonds with several of the women, she completely cut ties with them in the wake of her royal romance. She did not even congratulate them for raising over $100,000 for a children's charity, presumably under the direction of the royal family.
Middleton has not commented on the sacrifices she has made over the years, or the sacrifices Meghan Markle had to make as well. Despite their breakups, William and Middleton tied the knot in 2011 and recently welcomed their third child.
Inside Prince Philip's lifelong sacrifices
Prince Philip, meanwhile, also had to sacrifice things to marry Queen Elizabeth II. One of Philip's biggest sacrifices was giving up his successful career in the navy. He also has given up some personal independence, like getting to pass on his name to all of his children and cutting ties with his sisters, all of whom wed aristocrats in Germany.
Although Philip has turned his back on many things, he has been a great support for Elizabeth for the past 70 years. During the golden anniversary in 1977, Her Majesty praised Philip for being her rock and strength.
Philip, meanwhile, recently turned 98 years old and several members of the royal family wished him happy birthday on social media. Philip, of course, retired from royal duties a few years ago and has been enjoying life away from the cameras.
What did Meghan Markle give up to marry Prince Harry?
As far as Markle is concerned, the actress has made plenty of sacrifices to become a member of the royal family. The most obvious sacrifice she made was giving up her acting career. Prior to dating Harry, Markle was a rising star on the popular television show Suits. It was not easy landing a part on the show and Markle struggled for years before getting her first big break. There is no telling where Markle's career in Hollywood would have taken her, but she had to completely give it up the moment things got serious with Harry.
Acting was not the only thing Meghan Markle sacrificed. According to Express, Markle was forced to give up her beloved blog, The Tig, after she started dating Harry. Markle's blog was one of her favorite things in life and she used it as an outlet to discuss all of the things that inspired her.
The royal family reportedly told her that she could not continue writing once she wed Harry, and Markle officially closed the website in the spring of 2017. The former actress released a statement at the time thanking fans for their support over the years and encouraging them to keep discovering new things.
Although the blog is no longer active, royal watchers can read all of Markle's past posts on the internet archive. Unfortunately, Meghan Markle will not be adding any new materials, but her posts do offer an insight into her personal life.