Meghan Markle Is Ready To 'Take Action' Against Bogus Claims About Her Baby Weight
Meghan Markle is reportedly ready to fire back against the recent baby weight claims. The former Suits star has been criticized for allegedly taking diet pills to shed her baby weight and was even featured in an online advertisement promoting the drug. In light of the outrageous claims, inside sources say that Buckingham Palace is looking to take down the bogus ads in an effort to repair Markle's public image.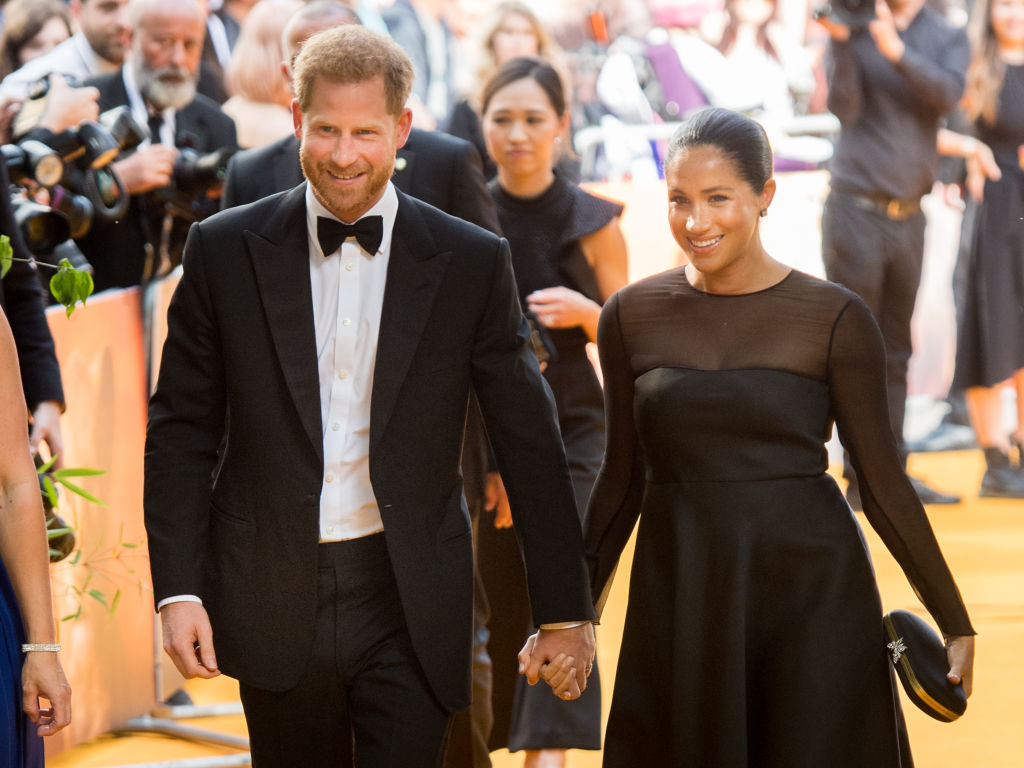 The advertisement claims Meghan Markle took pills to lose weight
The online advertisements highlight a keto pill that helps a person shed weight in record time. The ads claim that the pill is how Markle has been able to shed her baby weight so quickly. They even include falsified quotes from Markle, which claim that the drug has helped her return to her pre-pregnancy weight. According to Express, an inside source claims that Buckingham Palace is determined to take down the ads and set the record straight.
"Post-pregnancy my body had lost its shape," the ads states. "But, with keto body tone, I came back."
The company released a second ad in which Markle allegedly says that taking the keto pill was against Queen Elizabeth's direct orders. Despite the wishes of the royal family, Markle went rogue and took the pills to lose the weight. In an effort to substantiate the claims, the advertisement cites an interview Markle allegedly did with an American company named Entertainment Today.
The only problem is that the company is not real. We can safely say that Meghan Markle never said anything about taking a dieting pill and that the advertisement was fabricated. So what can Buckingham Palace do about it?
Markle to fight back against dieting claims
Buckingham Palace is expected to take down the false ads and prevent the company from posting them online. The source claims that the royal family will pursue legal action against the ads, as it is illegal to use Markle's name for advertising purposes without permission.
It is unclear when this will happen, but it sounds like royal officials are not going to waste any time removing Meghan Markle's name from the ads. As if that was not bad enough, professionals in the medical field are warning people that the keto pills are not safe and should be avoided at all costs.
"Nobody, but nobody, should go near diet pills advertised on the web – even when your favorite celebrity 'endorses' them," Tam Fry, the head of the National Obesity Forum, shared.
Unfortunately, the ads have likely snared a few victims already. Not only are other celebrities featured in the ads, but the quotes from Meghan Markle sound pretty convincing. In one portion of the fake interview, the Duchess of Sussex talks about how she has scoured the world for the best diet remedies, and that the keto pill is the culmination of years of research. The ads have been included on several social media platforms and on YouTube videos. Hopefully, the royal family will take the ads down soon and stop the spread of misinformation – at least for now.
Inside Meghan Markle's weight struggles
Despite the ads, Markle is actually taking longer to lose her baby weight than her royal counterpart, Kate Middleton. It has only been a few months since Markle gave birth to her first child with Prince Harry, yet she has been criticized for not getting back in shape quick enough. Middleton, of course, shed her baby in record time, but there is a good reason why Markle is still carrying around some of the weight she gained during her first pregnancy.
For starters, Middleton has always been a thin person. Even during her pregnancies, the Duchess of Cambridge did not gain a lot of weight. So not only did she have the genes to shed the weight quickly, but she also did not have as much weight to lose. Middleton suffers from severe morning sickness, which also attributed to her not gaining as much baby weight as Meghan Markle.
Although Markle is not losing weight as quickly as Middleton, she has lost a lot over the past few months. During her recent appearance at The Lion King premiere in London, Markle had visibly shed some pounds since giving birth to Archie.
Some royal insiders claim that Meghan is totally ok shedding her baby weight at a normal pace, just like any other normal new mom.
Meghan Markle has not commented on the dieting pill rumors.