Meghan Markle Is So Popular People Are Naming Their Kids After Her
For years, Emma and Olivia have reigned supreme as the most popular baby names for girls in the U.S. But could a new name knock them off their perch? Meghan — as in Meghan Markle — was the fastest-rising baby name for girls in 2018.

The name Meghan jumped in popularity in 2018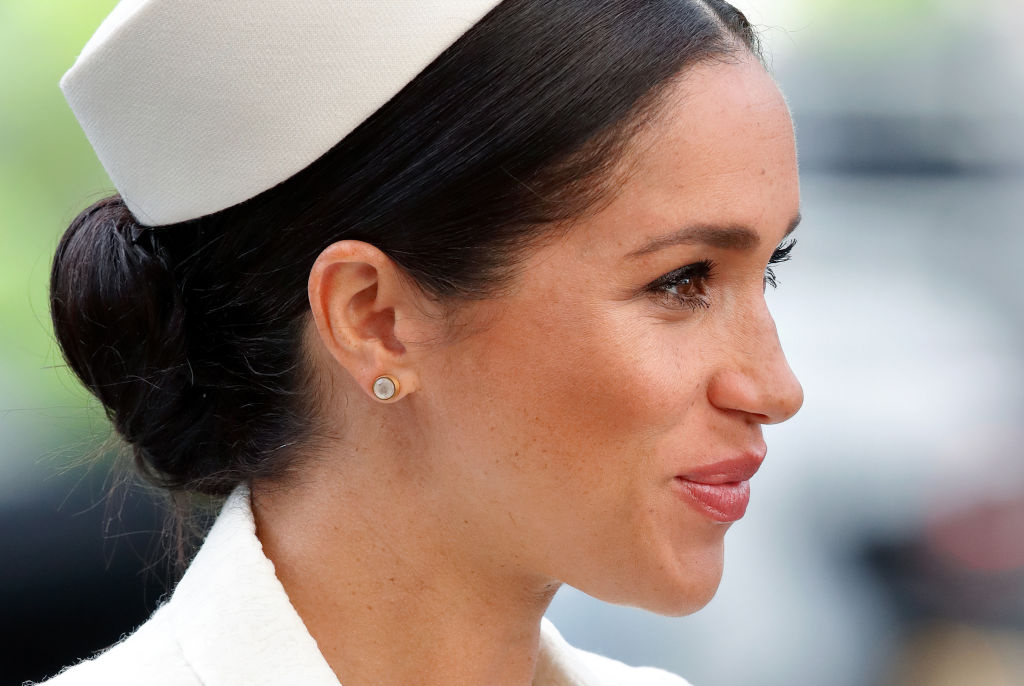 Meghan had the biggest jump in popularity last year, according to data from the Social Security Administration. It moved up 701 spots in the popularity ranking, from No. 1,404 in 2017 to No. 703 in 2018.

While more people are opting to name their babies Meghan, it's still relatively uncommon. In 2018, there were 411 babies born who were named Meghan, making up 0.022% of all female babies born last year. Meghan has actually seen a major drop in popularity since its peak in 1985, when 4,667 babies were born with that name.

The number of Meghans is a drop in the bucket compared to the 18,688 girls who were named Emma last year. Emma has been the most popular name for girls since 2014. Last year, 1% of baby girls were given the name by their parents.

Harry didn't see as big a jump in popularity as Meghan — it moved up 29 spots from 2017 to 2018, from No. 649 to 620. But in terms of sheer numbers, it was about as common. In 2018, 427 baby boys were named Harry, making up 0.022% of all male births last year.

Archie is also climbing the ranks

The Duke and Duchess of Sussex welcomed their first child, a baby boy named Archie, on May 6. The royal couple seem to be jumping on a trend with their choice of name.

Archie climbed 178 places in the name rankings last year, from No. 1170 to No. 992. Just over 200 baby boys received the name in 2018. But that number is likely to climb in 2019, since names often rise in popularity when they're associated with a high-profile celebrity.

Other young royals also have popular names. Last year, nearly 13,000 girls were named Charlotte. However, the name has been in the top 10 since 2014 and has been in the top 20 since 2012, so its popularity probably isn't totally tied to the royals.

Louis is much less popular than Charlotte, with 1,368 boys getting the name last year. It's climbed a bit in popularity since 2017, moving from No. 277 to No. 263. George climbed nearly 40 spots between 2012 and 2018. Just over 3,000 babies named George were born last year. It's now No. 127 on the list of most popular names for boys.

Other popular baby names

The royals aren't the only ones making a mark on the list of popular baby names. More parents are opting to name their kids after Game of Thrones characters. Last year, 560 girls were named Khaleesi, 434 were named Yara, and 2,545 were named Arya.

Saint climbed 608 spots in 2018, from No. 1,592 to No. 984, the second-biggest jump in names for boys. Kim Kardashian and Kanye West's second child, a boy named Saint West, was born in 2015. Kylo — as in Kylo Ren, Leia and Han Solo's son from the latest Star Wars films — moved up 287 spots, from No. 1,152 to No. 865.
Check out The Cheat Sheet on Facebook!