Meghan Markle's Secret for Overcoming Jet Lag
As a member of the royal family, Meghan Markle has many overseas trips in her future. But, while world travel can be glamorous — especially as a duchess — jet lag can really make or break an experience. Fortunately, the former American actress has a few tricks up her sleeve from all that back and forth travel she did while dating Prince Harry.

Up ahead, we share Meghan Markle's jet lag tips, plus other travel musts the duchess swears by.

Meghan Markle's jet lag tips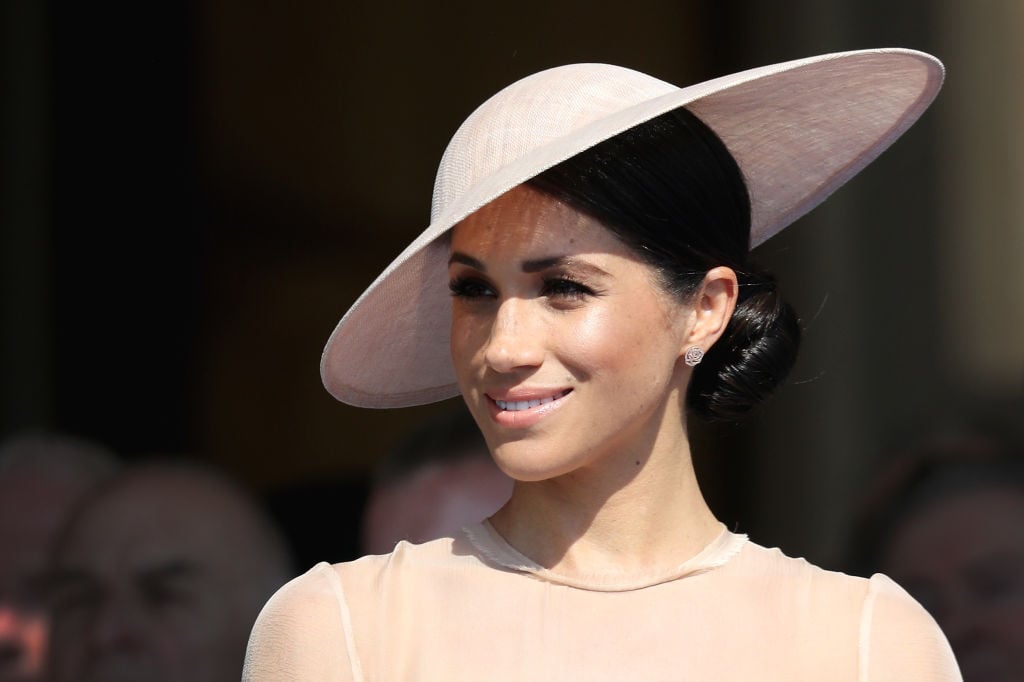 It's no secret that Meghan Markle knows how to care for herself. From her daily green juices to her early morning yoga practice, the Duchess of Sussex has her self-care routine on lockdown. And, her efforts definitely carry over while traveling. Here's how Meghan Markle overcomes jet lag.

Yoga

When it comes to jet lag, Meghan Markle turns to her tried and true yoga practice for some relief. Going through her vinyasa flow gives her energy for the day and helps get her up and going early in the morning. At home, the duchess wakes up as early as 4:30 a.m. to get a workout in.

Eating schedule

Before she was a duchess, Meghan Markle ran her own lifestyle website called The Tig and once shared one of her go-to tips for jet lag. "Misha Nonoo once told me that if you eat on the schedule of wherever you've landed, you won't feel jet lagged. I was skeptical at first, but as Misha shared, it's your stomach that tells your brain when it's feeling wonky," she wrote. "By simply eating a meal at the time the locals are when you land, you trick your brain a bit and stay much more on track, and much less cranky," she added.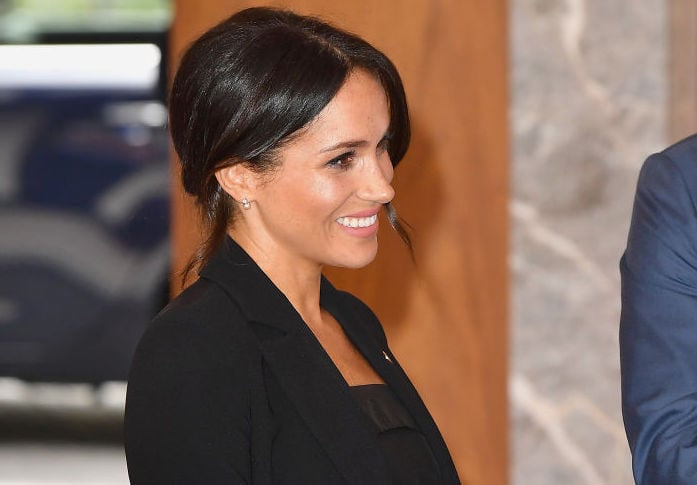 Other travel tips the duchess swears by

In addition to warding off that pesky jet lag, Meghan Markle has a few other travel tricks up her sleeve. Here are the things the Duchess of Sussex always does when traveling.

Swab your nose

Meghan Markle's go-to flying tip comes from none other than Leonardo DiCaprio. "He puts a little Neosporin on a cotton swab and coats the inside of his nostrils," she wrote on The Tig. "Not only does it create a barrier for germs, it also lubricates the skin in the nose. That's important because when the skin cracks, germs can come a running in, so the coating of the Neosporin doubly protects you," she added.

Bring hand sanitizer

Airplanes can be quite the germ fest, which is why Meghan Markle always travels with hand sanitizer and wipes. "I always use some quick hand wipes or a travel sanitizer spray to wipe it all down: that includes the little TV, the service tray, and all the buttons around your seat," she wrote on The Tig. "Sure, the person next to you may give you a side eye, but at the end of the flight, you'll be the one whistling dixie with nary a sniffle," she added.

Snuggle a cashmere blanket

The Duchess of Sussex can't leave home without something to snuggle and typically reaches for a cozy scarf or cashmere blanket. "Throw it in your purse or backpack, and no matter how far you travel, you will always feel comforted both on and off the plane with something that feels and smells like home," she wrote. "This has become invaluable to me when catching some Zzzzzs on a flight, or feeling swaddles in a hotel room," she added.

Pack probiotics and stay hydrated

Meghan Markle always packs a high-strain probiotic and makes sure to hydrate. "This dynamic duo of probiotics and agua will keep your gut health in check and honestly stave off jet lag if you're globetrotting on your travails," she wrote.

Check out The Cheat Sheet on Facebook!