Meghan Markle Just Beat Out Kate Middleton In This Way
For months the relationship between Prince William's wife, Kate Middleton, and Prince Harry's wife, Meghan Markle, has been dissected over and over and kept both their names in the tabloids.
Not since Princess Diana and Sarah Ferguson have royal sisters-in-laws grabbed so much of the public's attention from pregnancy rumors to those reports of a feud. While it's unknown if any of the chatter is true we do know that the Duchess of Sussex has just overtaken the Duchess of Cambridge in one area we never thought anyone would top Middleton in. Here's more on where the former Suits star has the future queen beat.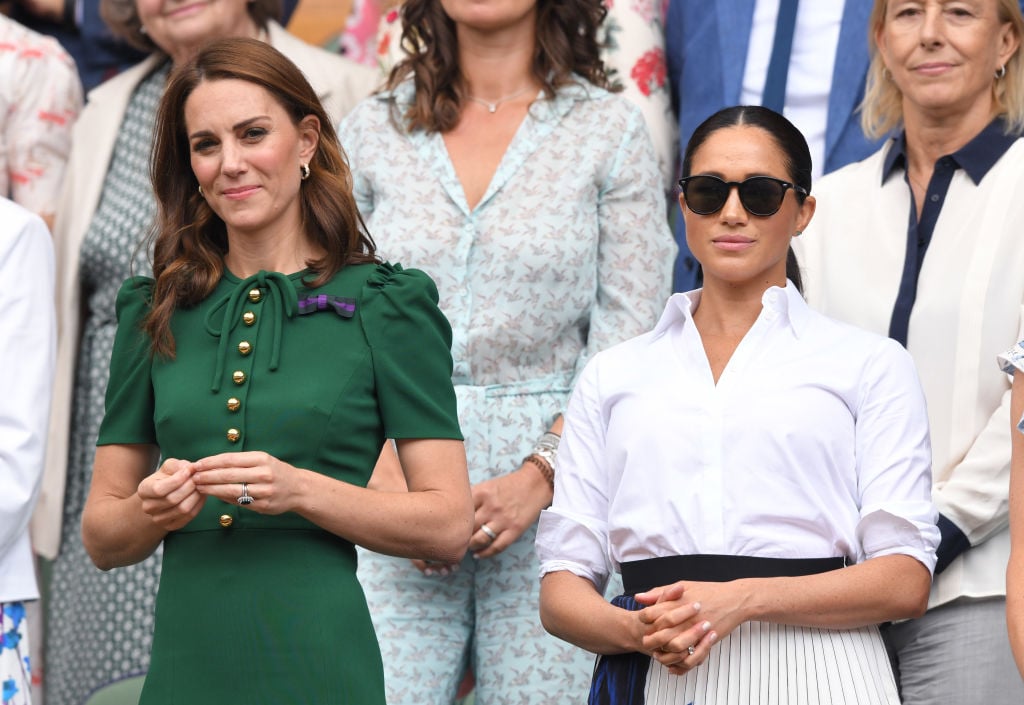 Markle has officially overtaken Middleton in this way
Ever since she and William have been together Middleton is photographed everywhere she goes and has become a fashion icon. However, once Markle came into the picture and started dating her brother-in-law, she got some competition. Now, it's Harry's bride who's the leading fashion influencer.
In June 2019, one of the U.K.'s leading retailers found that Markle had a bigger impact on sales. According to a study by Lyst, more than 20 million searches over the past two years have been analyzed and what Markle wears is leading the charge over Middleton's outfits.
The Duchess of Sussex's style choices created a 216% percent average increase in online demand compared to the Duchess of Cambridge's 119%. However, the study did mention that Markle influence was at its peak in 2017 and seems to be slowing down recently.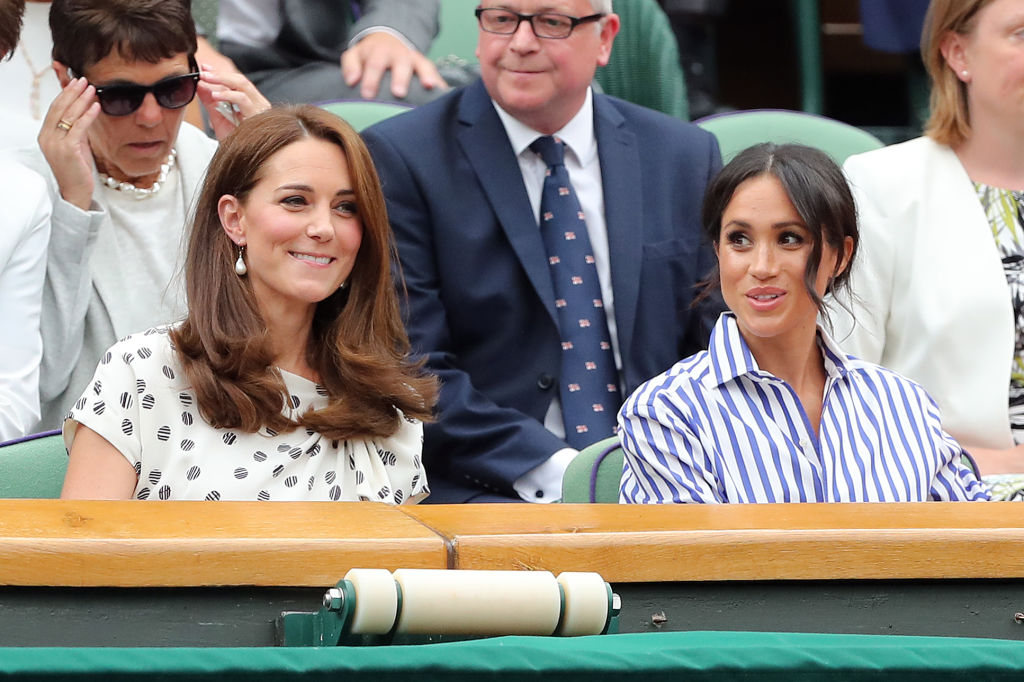 In the past, Middleton's children had been named top fashion influencers as well.
Princess Charlotte was actually one of the top influencers of 2017 and the flower crown she wore for her Uncle Harry's wedding the following year saw a 60% increase in searches.
Prince George has also been a big influencer too. The Peter Pan collar shirts the young royal often wears shot up 30% after he was seen wearing one on the Buckingham Palace balcony in June 2018 during Trooping the Colour.
The Duchess of Cambridge still wins in this category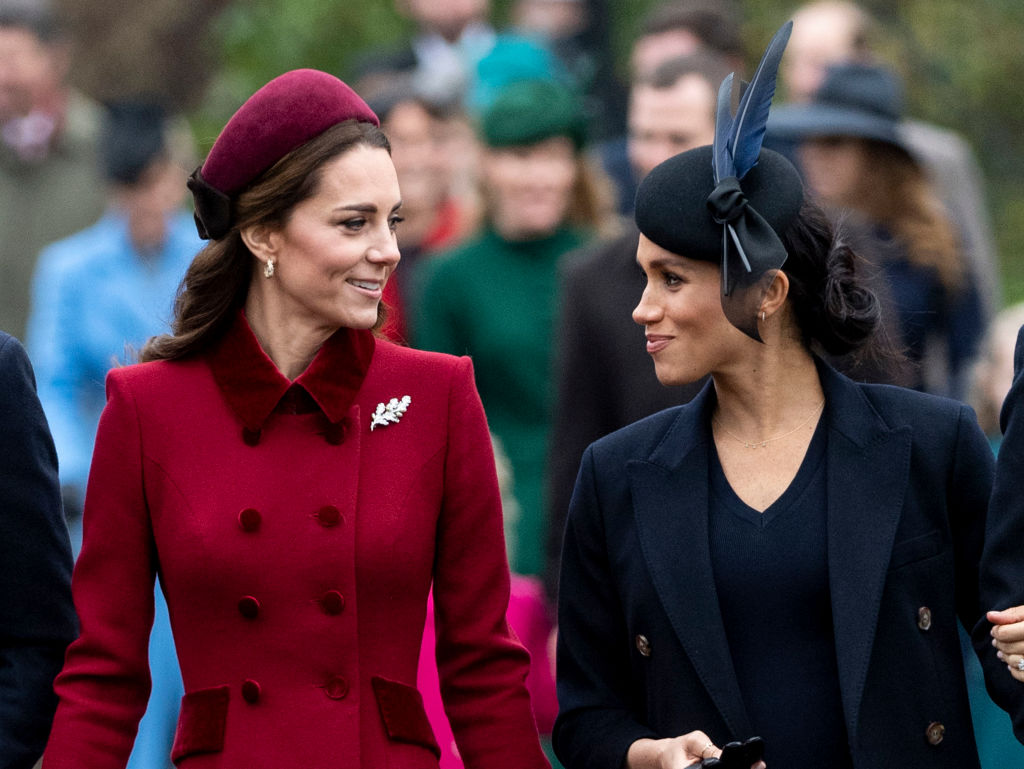 But don't feel too bad for Middleton though. The mother of three still wins in the popularity department.
A recent U.K. poll showed that she is still far more popular than her sister-in-law. Middleton garnered more than 30% of the votes for favorite member of the royal family, while Markle only received 6%. And when it comes to their husbands, the future king tied Markle and was ahead of Harry who only got 5% of the total votes.
For the record, Queen Elizabeth II beat out all the other members of her family as everyone's favorite royal with 40% of the votes.
In a separate poll conducted by Opinium, Middleton had a higher overall approval rating with 62% over Markle's 37%. And as for the queen, Her Majesty generated a 70% approval rating.
Read more: Is This Proof That Queen Elizabeth II Likes Kate Middleton Better Than Meghan Markle?