Here's How Meghan Markle's Birth Plan Compares to Kate Middleton's
When it comes to royal babies, we can't help but want to know everything. But, while much of Meghan Markle's birth plan has been kept under wraps, there are some surprising reports that suggest the Duchess of Sussex could stray from some traditions. How will Meghan Markle's birth plan compare to Kate Middleton's? Up ahead, we take a closer look at some of the details, including the one delivery technique Kate used that Meghan Markle is considering.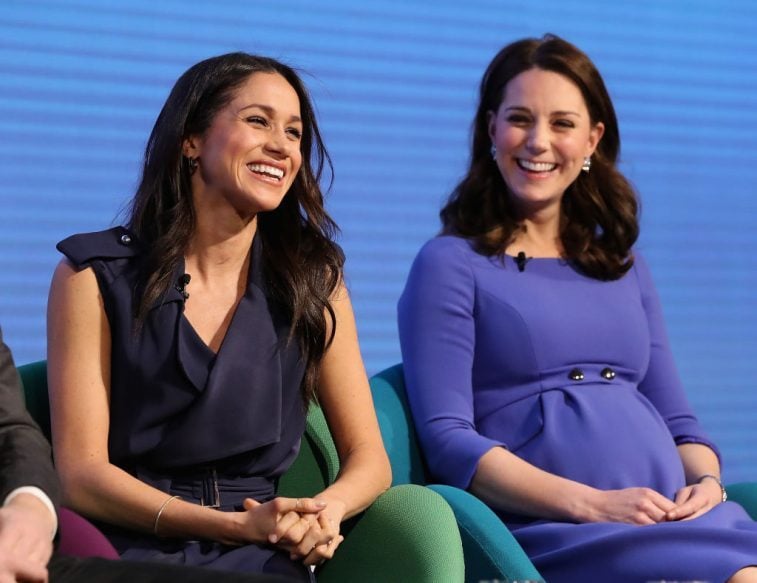 She might not give birth at the St. Mary's Hospital Lindo Wing
The royal family is chock full of traditions — especially when it comes to the arrival of a new member. And while many royals before her (including Kate Middleton) welcomed their babies at the St. Mary's Hospital Lindo Wing, Meghan Markle might opt for something else.
The Duke and Duchess of Sussex move into their new Frogmore Cottage home (which is just down the road from Windsor Castle) soon. That means they could live there full-time by the time their new prince or princess makes an appearance. If that's the case, Meghan Markle could give birth at a hospital closer to her new Windsor home, instead of St. Mary's, which is located in London.
She could have a home birth
In addition to giving birth in Windsor, some experts believe the duchess is considering a home birth. She has allegedly looked into natural birth techniques and is interested in the potential of a home birth. If Meghan Markle does have a home birth, she could be one of the first royal women to do so since Queen Elizabeth II welcomed her children at Buckingham Palace.
She could try hypnobirthing
Kate Middleton allegedly incorporated a birthing technique called "hypnobirthing" for all three of her deliveries — and Meghan Markle could do the same. The Duchess of Sussex has reportedly researched the natural birthing technique and might be seriously considering it.
Hypnobirthing is a type of pain management that expecting mothers use during labor and birth. The technique involves a cocktail of relaxation, deep breathing exercises, and visualization.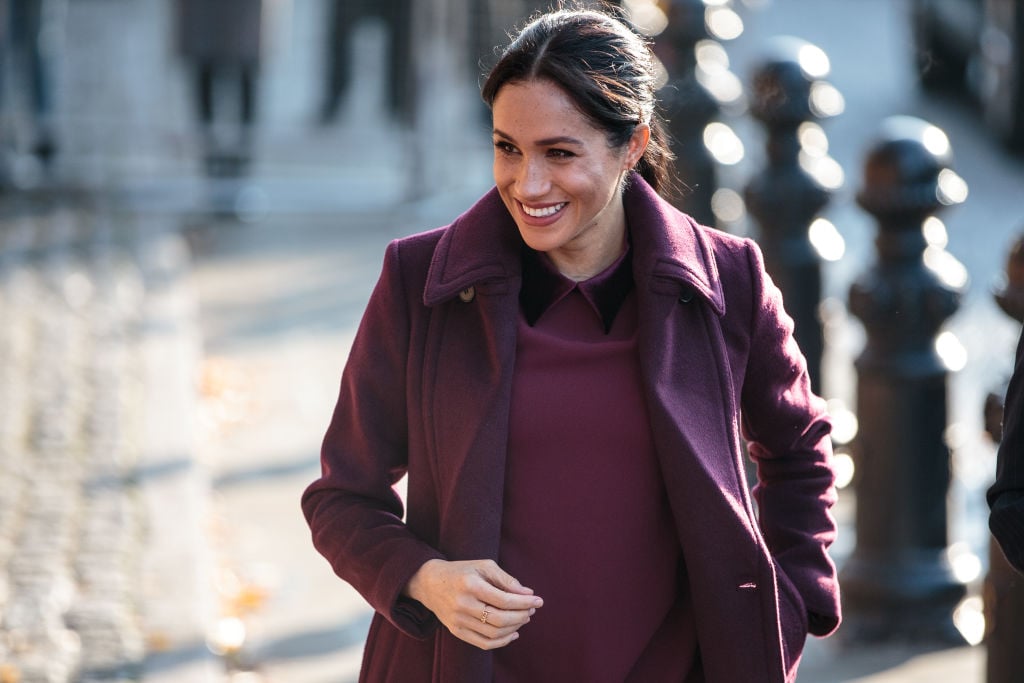 Her maternity leave might be longer
Kate Middleton took maternity leave for all three of her children. However, the difference between Kate Middleton's maternity leave and Meghan Markle's is the Duchess of Sussex could be on leave for longer. Rumor has it, the mother-to-be has the option to leave for longer since her royal responsibilities (and ranking) are less demanding.
That said, Meghan's work is important to her (see below) and, she could slowly work her responsibilities back into her life. For example, at the three-month mark, if the duchess has a few engagements she wishes to attend, she might do so — so long as it only happens once or twice a week. From there, she could gradually start to work more and more.
She will work up until her due date
Work is important to Meghan Markle, which is why she allegedly told palace aides she wants to work until as close to her due date as possible. Once the baby comes, Meghan Markle will, of course, take time off. But, for now, we can expect to see her at engagements, functions, meetings, and so on until early spring (or, end of winter — depending on her actual due date).
Kate Middleton also worked close to her due date — or at least the arrival of Prince Louis. However, she was not as busy in the early months of pregnancy, thanks to hyperemesis gravidarum, aka severe morning sickness.
Check out The Cheat Sheet on Facebook!