Meghan Markle or Kate Middleton: Who Has the More Expensive Engagement Ring?
With royal engagements come engagement rings.
Two of the most famous engagement rings belong to none other than Kate Middleton, Duchess of Cambridge, and Meghan Markle, Duchess of Sussex.
Both rings have inspired countless replicas but how much are the real things worth? Ahead learn which duchess, Cambridge or Sussex, has the more expensive engagement ring. 
Kate Middleton's engagement ring
Middleton famously wore a blue dress by British designer, Issa (that sold out within hours), to complement her dark blue 12-carat sapphire engagement ring that once belonged to Princess Diana, when she and Prince William were photographed following their engagement announcement in 2010. 
The late royal picked the ring out of a catalog — which caused quite a controversy at the time — after Prince Charles proposed (learn how they met here).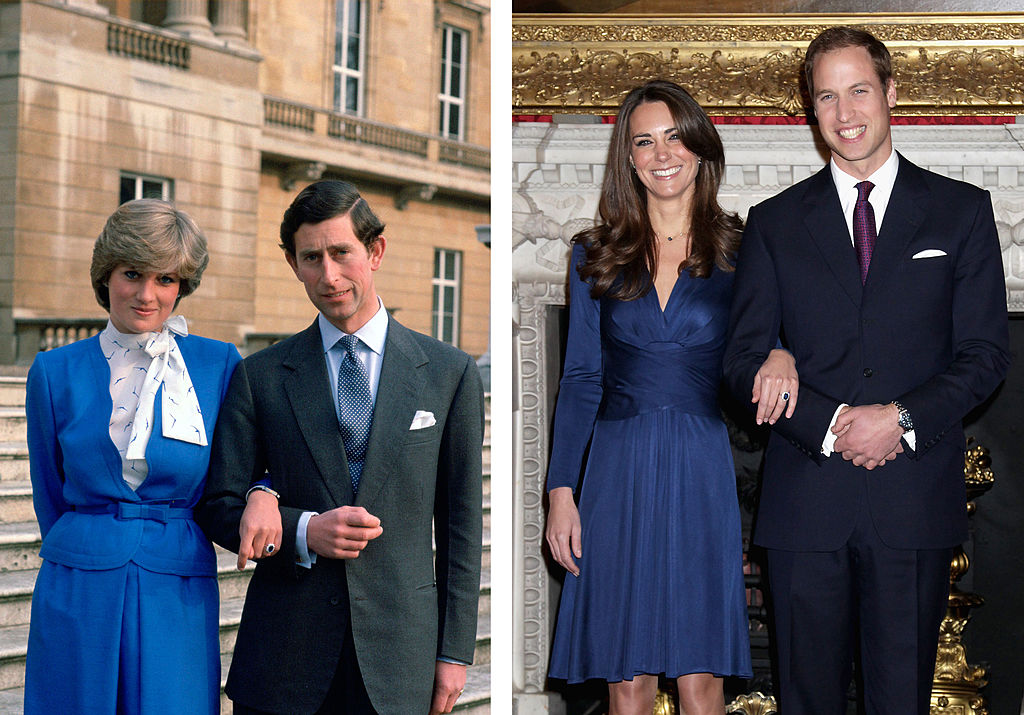 The gesture by Prince William and the story behind the ring's origin — it belonged to Prince Harry after Princess Diana's death but he gave the ring to Prince William when he learned his brother had plans to propose to his longtime girlfriend — made the beautiful piece of jewelry all the more special. 
The center stone's surrounded by 14 round diamonds. 
Here's a close up of the ring.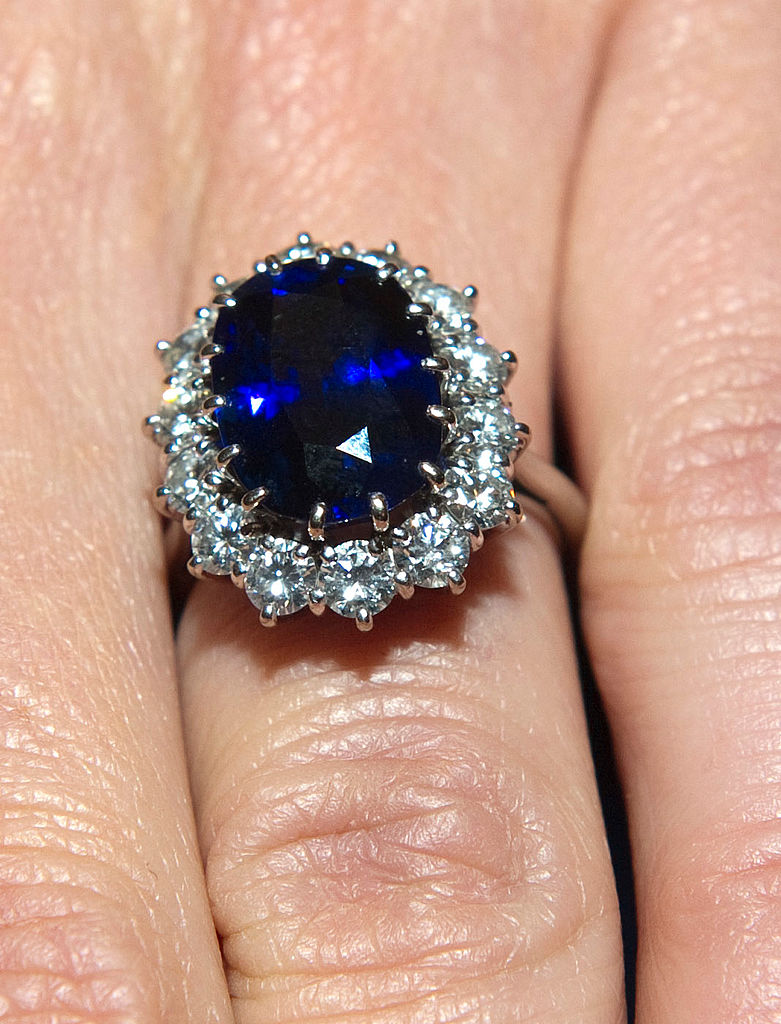 The ring may have looked familiar to royal watchers when Princess Diana first wore it. That's because it's similar to a brooch Prince Albert had made for Queen Victoria ahead of their 1840 wedding. 
So, how much is the ring worth? 
Kathryn Money, VP of strategy and merchandising at Brilliant Earth, a company that focuses on ethically sourced jewelry, spoke with Who What Wear about estimated costs of royal engagement rings including those belonging to Middleton and Markle. 
While the ring's been estimated to be worth a whopping $500,000, Money said it's hard to put a price on the Duchess of Cambridge's ring.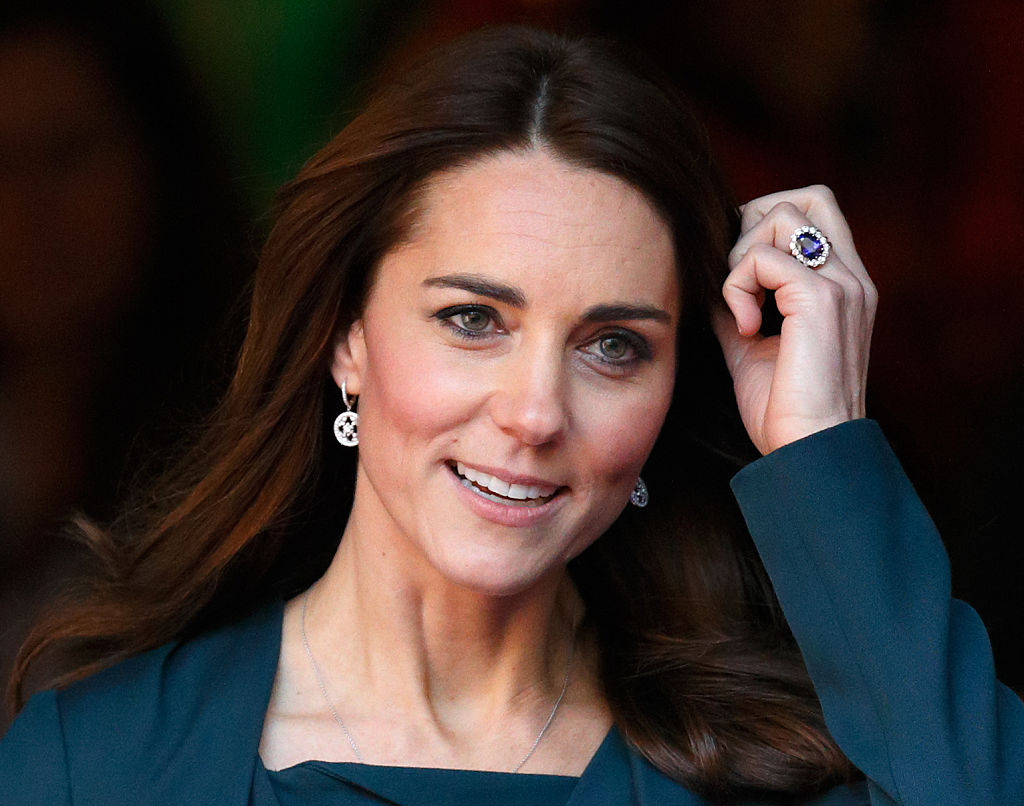 "The historical and cultural significance of Kate's ring makes its value very difficult to estimate, and we would contend that the ring is priceless," she explained. 
The ring may be replicated and it certainly has been since Middleton and Prince William got engaged, but because of the ring's history and previous owner, the original is now priceless even though Prince Charles once paid $37,000 for the stunning sparkler.
Shop a version of the ring for $32.50 at Marks & Spencer, a British retailer.
Meghan Markle's engagement ring
Prince Harry, now the Duke of Sussex, proposed to Markle when they were roasting a chicken on one of their typical nights at home in late 2017.
As she said in their first interview after announcing their engagement, Markle agreed to marry her boyfriend before he even finished proposing. Putting the engagement ring on was an afterthought.
Learn how they told the royal family they were getting married.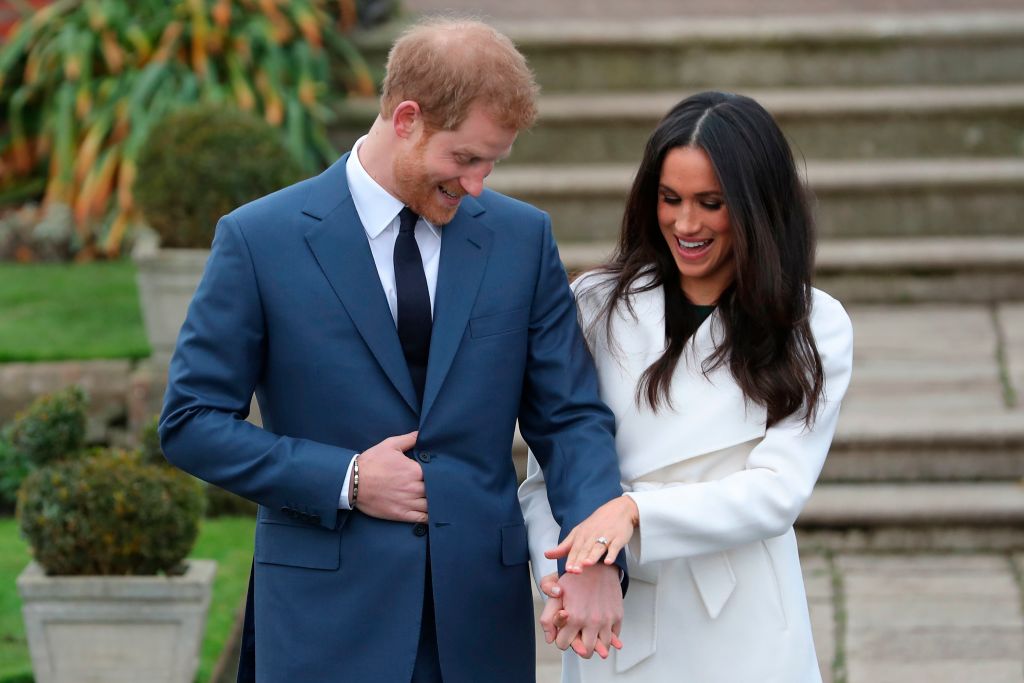 The soon-to-be 35-year-old royal (his birthday's Sept. 15) designed the ring himself using a five-carat cushion cut diamond center stone from Botswana — a special place for the couple — and included two 0.75 carat round diamonds from Princess Diana's personal jewelry collection. 
Here's a close up of the ring.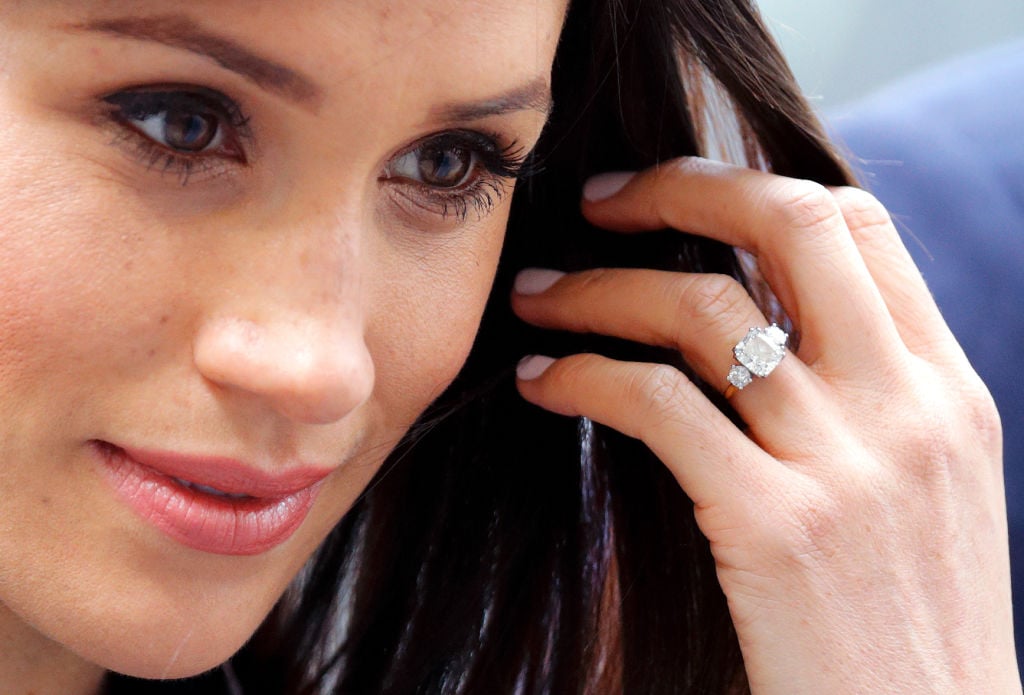 At the Trooping the Colour parade earlier this year, Markle debuted an updated version of the ring with diamonds on a previously gold band. 
See the updated version below.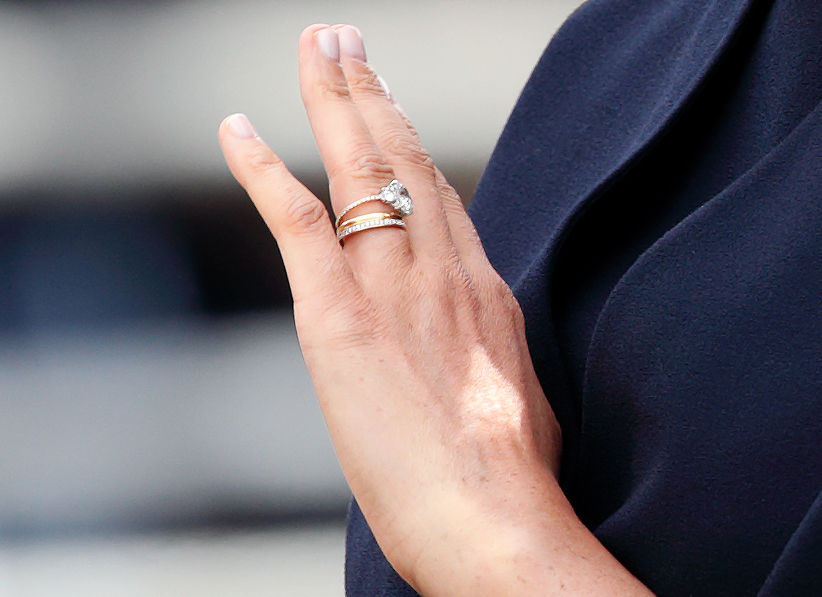 What's the estimated value of Markle's engagement ring? Money estimated that the Duchess of Sussex's ring would easily cost $120,000 given the quality of the center stone. 
But there's a catch. 
"However, given the use of Princess Diana's heirloom diamonds as the side stones, this ring is truly priceless," she added. 
Who has the more expensive engagement ring?
So, while Middleton's ring cost less in 1981, accounting for inflation, it would have cost $105,000 in today's dollars, near the cost to recreate Markle's.
But considering one ring belonged to Princess Diana while the other included diamonds from her jewelry collection, they're technically both priceless.