The 1 Thing Meghan Markle Learned From Her Parents' Divorce
While Meghan Markle might be living a real-life fairytale, it wasn't always that way. Growing up, Meghan actually never got to experience watching two in-love parents. Her own parents, Doria Ragland and Thomas Markle, divorced when Meghan was only six. But despite coming from a broken family, there is one thing Meghan learned along the way that she's carried into her own relationship with Prince Harry.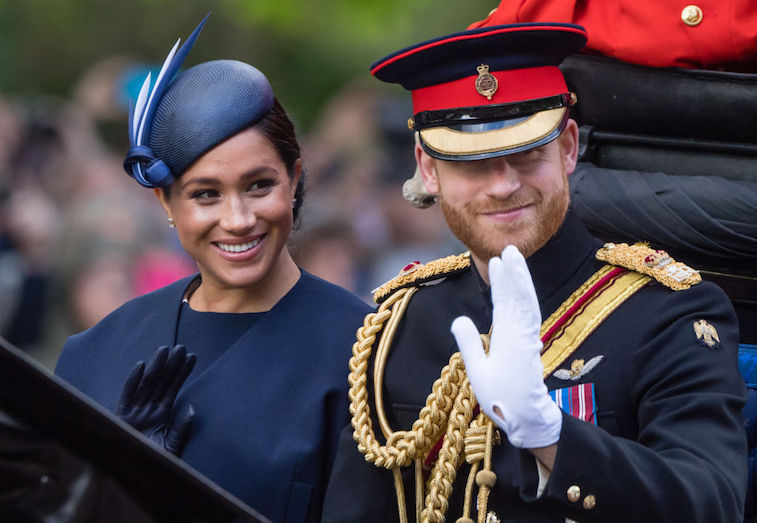 Doria Ragland and Thomas Markle met on a Hollywood set
Meghan grew up on the Hollywood scene, and it's where her career ended up taking her as well. Her father was a lighting director on the once-popular show Married… With Children, and he and Doria Ragland met on a Hollywood set back in the 1970s. Doria was a temp while Thomas was working on set as well. "I like to think he was drawn to her sweet eyes and her Afro, plus their shared love of antiques," Meghan once said about her parents. They wed in the late 1970s, and Doria gave birth to Meghan in 1981. However, things went downhill for the couple. Their marriage felt apart, and they divorced in 1987.
Meghan's parents divorced amicably and were always kind to each other
Nobody wants to put their children through a divorce, but sometimes, life gets in the way and two people fall out of love. The most important thing to Meghan's parents was that she was raised well. The couple's divorce was reportedly very amicable, and Meghan had plenty of love for both of her parents growing up. They co-parented well and were always very kind to each other, which had a huge impact on Meghan and the way that she looked at relationships down the road.
Meghan learned that kindness matters most — and that's exactly what she looked for in Harry
If there is one thing Meghan learned from her parents' divorce, it's that being kind to one another makes the world go 'round. Her parents got along well, and despite being raised by them separately, their kindness and love for one another even after the divorce helped shape her as a person. When a mutual friend wanted to set Meghan up with Harry, the first thing she asked was whether he was kind. "The only thing that I asked was is he nice? Cause if he wasn't kind, it just didn't seem like it would make sense," Meghan once said of her initial reaction to being set up with the prince. In Meghan's eyes, a kind partner is the most important one, since it's essentially how her parents were able to raise her so well.
Meghan also plans to raise her child with the same love she received growing up  
Meghan and Harry were beaming ear to ear when they introduced their son, Archie Harrison, to the world back on May 8. While the two appear incredibly in love, it was clear from the moment they brought Archie out to the public that no matter what happens between them down the road, they will raise their son with as much love and kindness as possible. They're doing their best to keep him out of the spotlight and have opted to forego giving him a royal title with the hopes of giving him the most normal life possible.
Check out Showbiz Cheat Sheet on Facebook!