Meghan Markle Can Learn So Much From Kate Middleton About How to Behave as a Royal
Meghan Markle has so much to learn about how to behave as a royal and she can learn a lot from Kate Middleton.
Meghan Markle has come up against some tough criticism from the media and the public… and some of her critics think she could do with some reputation repair. She doesn't need to look too far for someone who seems to be doing it all right — Kate Middleton.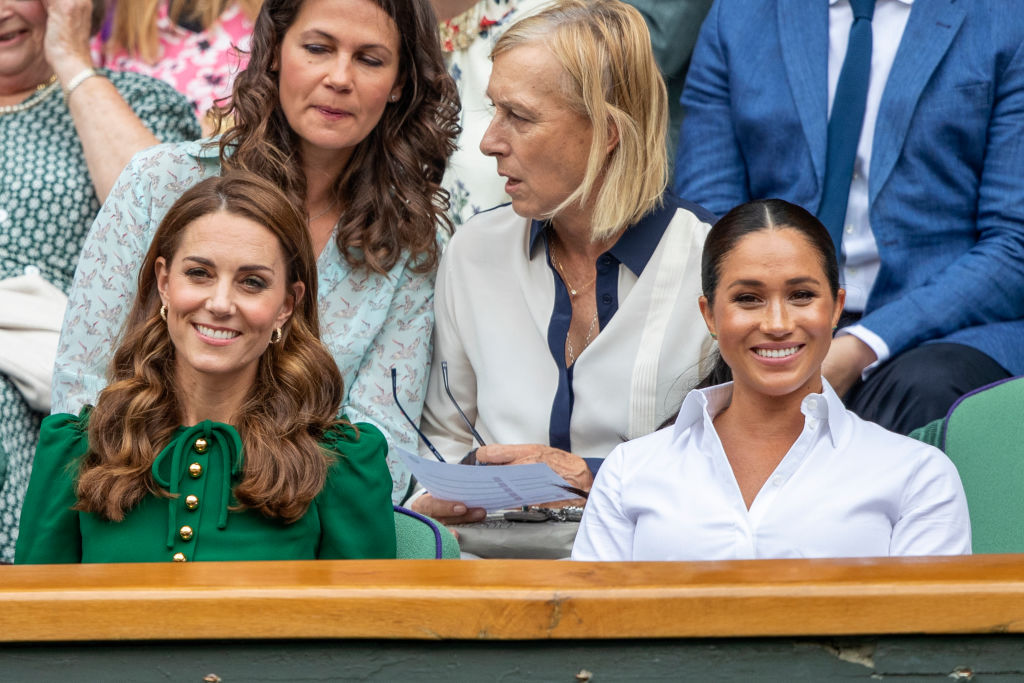 Middleton vs. Markle
Kate Middleton maintains a pretty perfect reputation but she's been at the duchess game a bit longer than Markle and has it all pretty locked down, facing very little criticism. The Duchess of Sussex, by comparison, has been under fire for the way she and Prince Harry demand privacy and travel on private planes.
A source told The Sun: "Meghan accepts that she had lost her way and lost her mojo. She knows she needs to take radical action to get the public back on board and allow people to fall for her again just like they did when she started dating Harry."
Markle gets inspiration from Middleton
Given Middleton's sparkling reputation, Markle might want to get some pointers from her about how to handle herself better with the public.
A source claims that Markle thinks that "Kate is a huge inspiration, as she has provided a princess masterclass since she married William, and Meghan realizes she has a lot to learn from her."
The insider continued: "Kate has been constantly graceful and elegant — flawless, actually — and has an intuition for how ordinary British people think and feel about things, which Meghan has struggled to grasp."
The source further revealed that "Meghan knows her reputation has taken a battering and she has made big mistakes, but she is convinced she can turn it round."
This revelation could mean that the duchess will be doing things differently, as the insider shared: "From now on we will see a very different Duchess of Sussex — one that is much more humble and considerate. One that is more like Kate, basically."
Why Prince Harry and Markle should learn from their mistakes
It's not easy living in the spotlight and certainly any perceived misstep comes under fire from the public and makes for a never-ending stream of attack headlines
Royal biographer Duncan Larcombe thinks that the couple should learn from their missteps and adjust accordingly, noting: "Harry and Meghan have made mistakes and were rightly attacked for them, but it's time to stop the nonsense and hopefully they have learnt a lesson."
He added: "A united front by Meghan and Kate and William and Harry is the key to the future success of the monarchy. Now her maternity leave is over, Meghan can slowly slip into full-time royal duties, and Kate can help her."
According to Larcombe, the duchesses coming together could really help Markle's image, as he shared: "If Kate and Meghan can join forces they can still be a dynamic duo who bring glamour to the Royal Family, but also a much-needed humanitarian dimension. They are stronger together and could do turbo-charged work to help those less fortunate if they co-ordinate."