Meghan Markle Leaving The UK? Living Under William And Kate's Shadow Is Reportedly Too Much For The Duchess
Meghan Markle has faced a lot of different rumors since becoming a member of the royal family, but few saw this one coming. Inside sources are claiming that the former actress wants to move back to the United States so that she can escape living under the shadow of her new in-laws, Prince William and Kate Middleton. What are the chances that Markle can convince Harry to leave his family behind and start fresh overseas?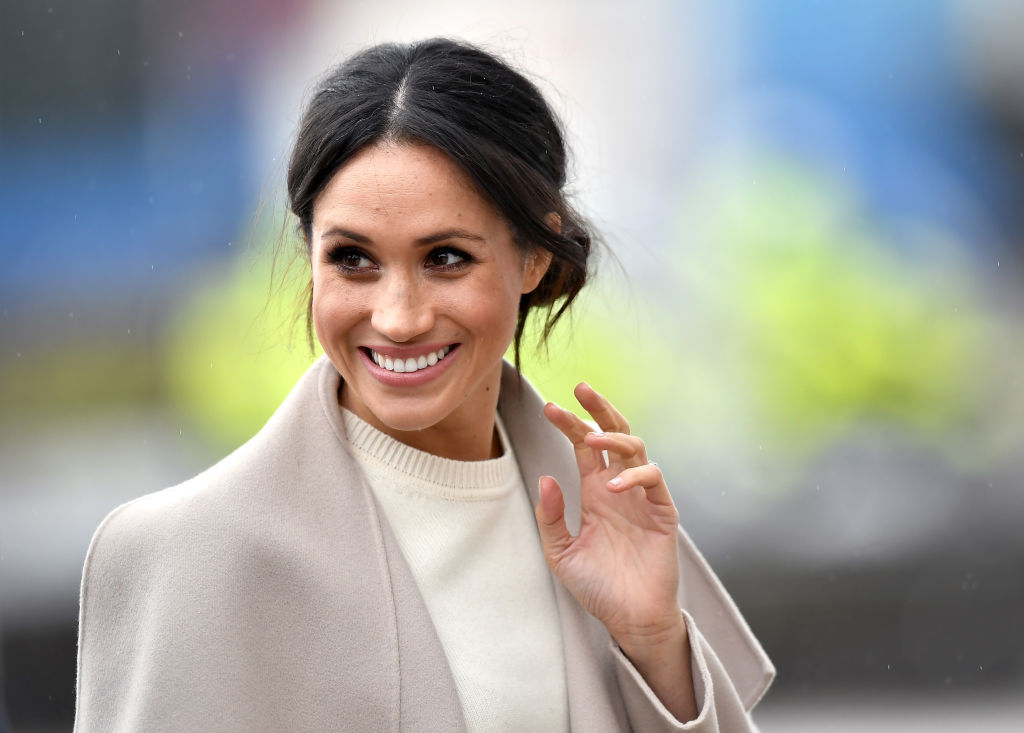 Markle set to leave the UK
Rob Shuter, an expert in all things related to the royal family, claims that Markle is sick and tired of living under William and Kate's shadow. According to Express, Shuter says that inside sources suggested that Meghan Markle is looking to relocate her family to the United States so that she does not have to keep playing second fiddle to her in-laws.
The rumors come months after Markle and Harry moved out of Kensington Palace to Frogmore Cottage, which is on the grounds of Windsor Castle.
Meghan Markle and Prince Harry have not said anything about moving to the United States. They are, however, reportedly planning a tour of the country at some point in the near future, though details of their trip have not been announced.
Markle, of course, has spent a long time in the United States and her mother, Doria Ragland, still lives in California. There is no telling where they would move if they decided to relocate to America, but chances are it would not be far from Markle's mother.
Inside Meghan Markle and Kate Middleton's feud
Prior to the moving rumors, Markle and Middleton were believed to have been engaged in a serious feud dating all the way back to her wedding with Prince Harry. Experts, however, have disputed the rumors and claim that the real beef is between Harry and Prince William.
When Harry first started dating Markle, William allegedly told him to take things slowly, which did not go over well. The brothers reportedly grew distant and have yet to make amends.
Shortly after they tied the knot in 2018, Prince Harry and Meghan Markle moved into Kensington Palace. William and Middleton were virtually their next door neighbors, which could explain why the pair wanted to move out this past year.
To add even more fuel to the fire, Harry and William recently confirmed the news that they are splitting their households into two separate parts. Each family will have their own staff and agendas, signaling an end to the so-called "Fab Four" as we know it.
Queen Elizabeth's role in Harry and William's feud
As if Harry and William's feud wasn't bad enough, inside sources now claim that Queen Elizabeth may have started it all. Back in 2006, Her Majesty reportedly warned William and Harry about rushing into marriage.
Queen Elizabeth was apparently tired of dealing with divorces in the royal family and wanted the boys to make sure things would last before they exchanged vows. William reportedly remembered this advice and felt the need to tell Harry.
The royal family has never admitted that anything is amiss between Harry and William, and they likely never will. But there have been signs that the households are still not together.
Shortly after Prince Harry and Meghan Markle welcomed their first baby, William and Middleton admitted that they still hadn't seen the baby. They also had no idea with Harry and Markle were going to name the boy, which suggests a lack of communication within the family.
Will Prince Harry and Meghan Markle move to the U.S.?
If the rumors of a feud are true, it is possible that Harry and Markle leave the U.K. to start fresh in the U.S. That said, the move would be a huge embarrassment for the royal family, who will likely do everything in their power to stop it from happening.
There is also the fact that Prince Harry and Meghan Markle just renovated Frogmore Cottage and seem more than content living outside of the reach of Kensington Palace. That could change as more time passes, but for now, a drastic move seems a bit of a stretch for the couple.