Will Meghan Markle Bring Back Her Lifestyle Blog, 'The Tig?'
Before things got serious with Prince Harry, Meghan Markle had a fairly active online presence. Like most celebrities, the former actress once shared her travels and nights out with friends on her Instagram page. But, that wasn't the only way she stayed connected with her fanbase. In addition to social media, Meghan Markle also had her own lifestyle blog called The Tig.

Meghan Markle's lifestyle blog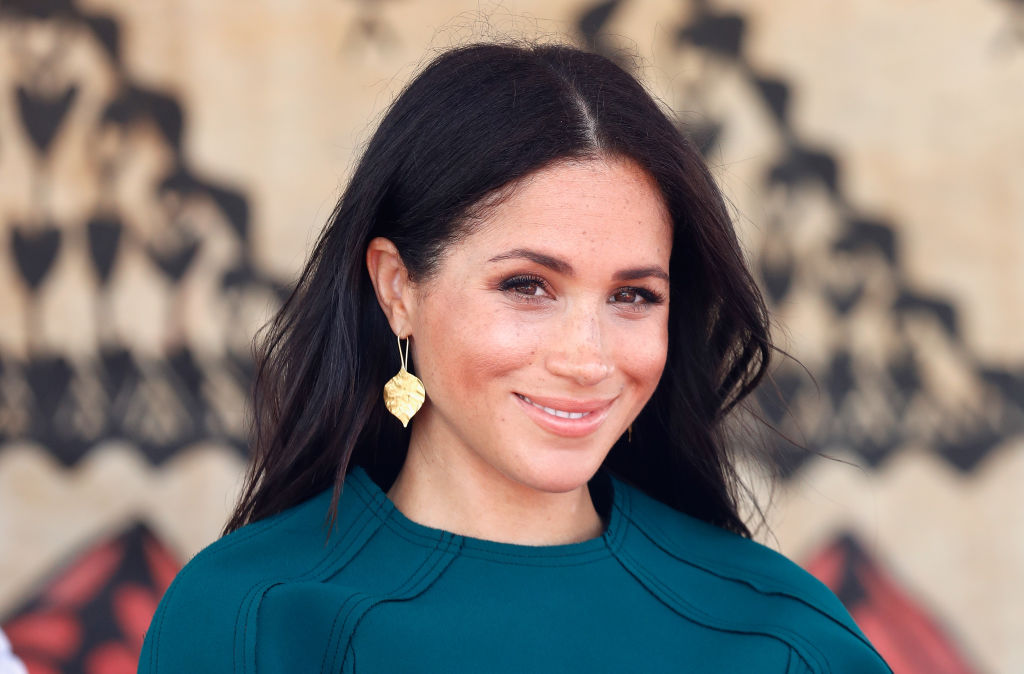 According to the website's about section, The Tig was a "hub for the discerning palate — those with a hunger for food, travel, fashion [and] beauty." Through her online platform, Meghan Markle shared her favorite recipes, messages from her famous friends — including Serena Williams — as well as the duchess's go-to travel and beauty tips. But, when Meghan met Harry, her beloved blog soon went straight to the archives.

In the early months of their relationship, the former actress continued to post on The Tig. But, as things progressed, she soon came to the conclusion to go offline. While sources close to the now royal initially said she decided to leave The Tig behind in an effort to focus more on her career, we now know that wasn't the case. Shortly after parting ways with her readers, Meghan Markle also announced her final season of Suits and went dark on social media, too. Clearly, she was preparing for a new royal life (one that doesn't allow such connection to the public).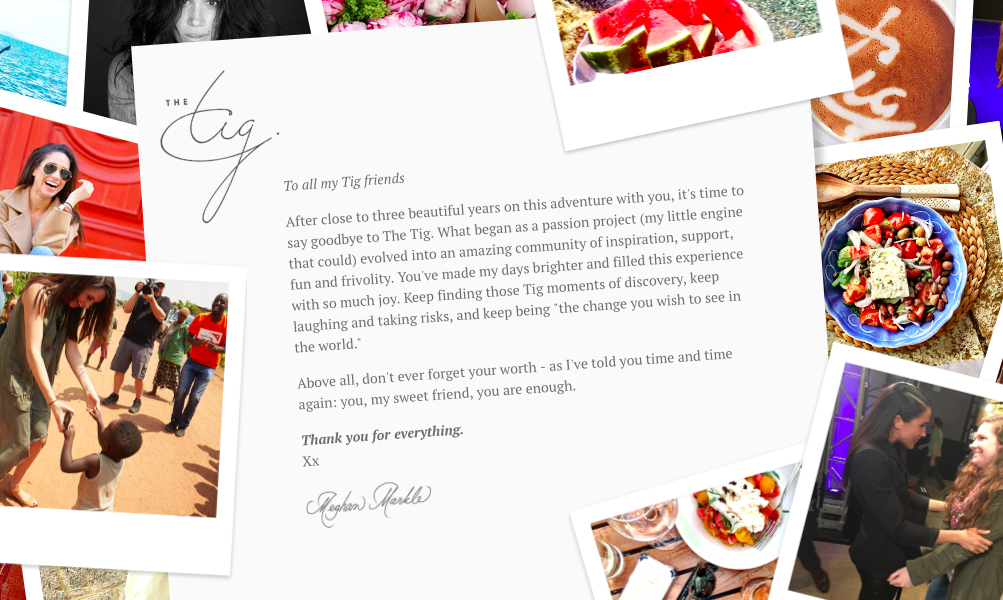 Meghan Markle might have closed off website access to readers, but she left behind a sentimental note for those loyal to her lifestyle blog:

"To all my Tig friends

After close to three beautiful years on this adventure with you, it's time to say goodbye to The Tig. What began as a passion project (my little engine that could) evolved into an amazing community of inspiration, support, fun and frivolity. You've made my days brighter and filled this experience with so much joy. Keep finding those Tig moments of discovery, keep laughing and taking risks, and keep being 'the change you wish to see in the world.'

Above all, don't ever forget your worth — as I've told you time and time again: you, my sweet friend, you are enough.

Thank you for everything."

Choosing to remove take down her website was an effort to comply with the queen's royal rules. But, as we have seen over and over again, Meghan Markle's royal lifestyle often goes against Her Majesty's rulebook. Could there come a time when the Duchess of Sussex revisits her old so-called "passion project?"

Will Meghan Markle bring back her lifestyle blog?

While some royal family members — including Princess Eugenie — have social media accounts, it's highly unlikely that Meghan Markle could return to the online space. And, if she does, it most likely won't be to share her thoughts, tips, and favorite recipes on The Tig.

Meghan Markle started her lifestyle blog long before her royal status and, now, with the craze that follows her every move, she probably doesn't want to add fuel to the fire (though having a place to speak up on behalf of her now infamous royal feud would probably be nice).

That said, never say never. With Prince Charles's ascension closer than ever, a lot could change for the royal family. And, Meghan Markle's father-in-law could see the potential benefit in connecting with royal fans via The Tig (though we won't count on it).

Check out The Cheat Sheet on Facebook!