Meghan Markle Mom Shamed for Supporting Serena Williams at the US Open and Leaving Archie Behind
Meghan Markle is being mom-shamed yet again, this time for her trip to New York to support pal Serena Williams at the US Open. Many critics attacked Markle's decision to leave her four-month-old baby, Archie, behind at home.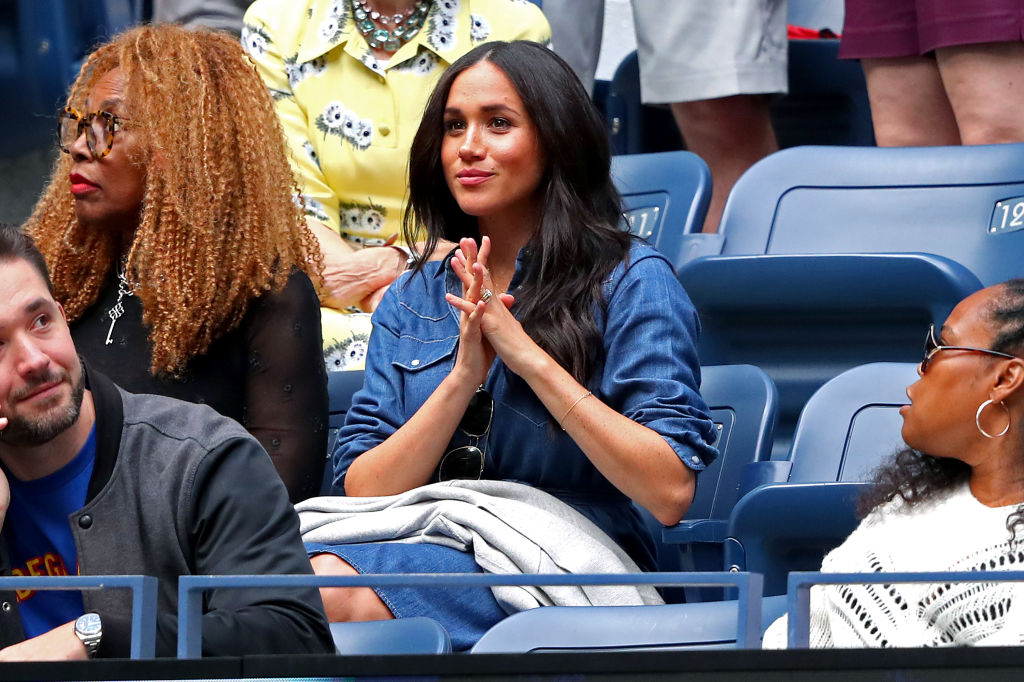 Markle flew to New York
Markle made the solo trip to New York for the US Open, where Williams was competing in the Women's Final against Bianca Vanessa Andreescu on Saturday.
The duchess took a commercial flight (no private jets this time) and sat with Williams' husband, Alexis Ohanian, Williams' mother and sister, as well as coach Patrick Mouratoglou and Vogue editor-in-chief Anna Wintour.
Despite Markle making the trek to support Williams, the tennis star didn't win.
The mom-shaming was in full force
Williams' defeat wasn't the only loss — as Markle's critics found this the perfect opportunity to shame the duchess yet again for her parenting skills.
A writer at the Daily Mail was particularly unforgiving of Markle's decision. Sarah Vine wrote: "My children would be the first to tell you that I am not the most sentimental of mothers. But even I would have thought twice about leaving my firstborn at home at the tender age of just four months in order to fly 3,500 miles to watch Serena Williams play in the U.S. Open final."
She noted, "Like many new mothers, I was completely obsessed with my baby," adding that Markle's "latest stunt" is "perplexing" and the reason for her trip "utterly trivial." She also claimed that the duchess' priorities are out of whack.
Vine brought up Markle's "bad manners" of snubbing the Queen's invitation to Balmoral to make the visit to New York, calling out that the duchess has "failed" at her royal duty.
Vine writes that Markle prefers "to court the spotlight, flaunt her friendships with the rich and famous and generally act as though none of this means anything to her. And she has done so at the expense of her new family, her Queen and her adoptive country. A country that very much wants to welcome her with open arms; but which, increasingly, is finding her behavior rather tiresome."
The internet trolls weighed in
Naturally, Markle's online critics had plenty to say about her solo trip as well, with one person tweeting: "Meghan Markle watches pal Serena Williams lose US Open tennis final in New York after last-minute dash across the Atlantic leaving baby Archie at home. What mother would leave a newborn baby and fly across the atlantic just for a match."
On Instagram, there was a flood of negativity, with one person commenting: "What kind of mother leaves their 4 month old baby at home to go and watch the US open final which can easily be watched on tv?"
Another hater noted: "Can fly to America to watch tennis but can't fly to Balmoral to spend time with her grandmother in law the Queen who is 94? Shows why she will never be a true royal."
Eagle-eyed fans noticed that Markle did have sweet tribute to Archie and Prince Harry, keeping her family close to her heart during the trip with 'H' and 'A' initials on her necklace.