This Is Exactly What Meghan Markle Listens to While Getting Ready for the Day
Meghan Markle takes her morning routine very seriously. As it turns out, the duchess believes that the morning sets up the entire day for success, which is why she always starts her days in the same way. One key component of her wake-up regimen? Meghan Markle's morning playlist. Find out what songs the Duchess of Sussex always listens to in the morning, plus other ways she starts her day, ahead.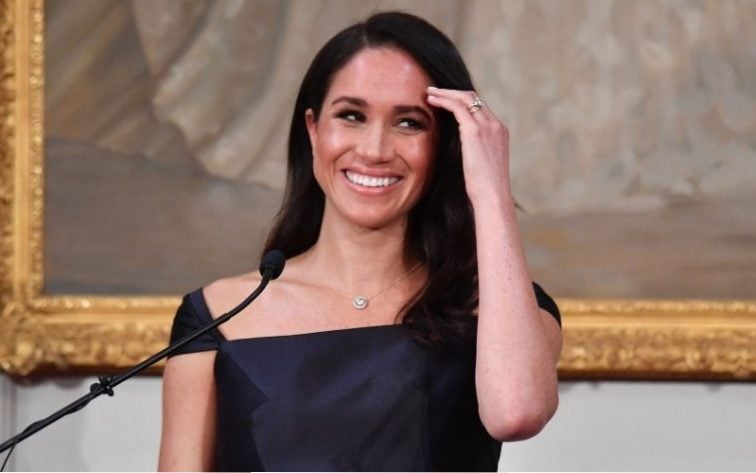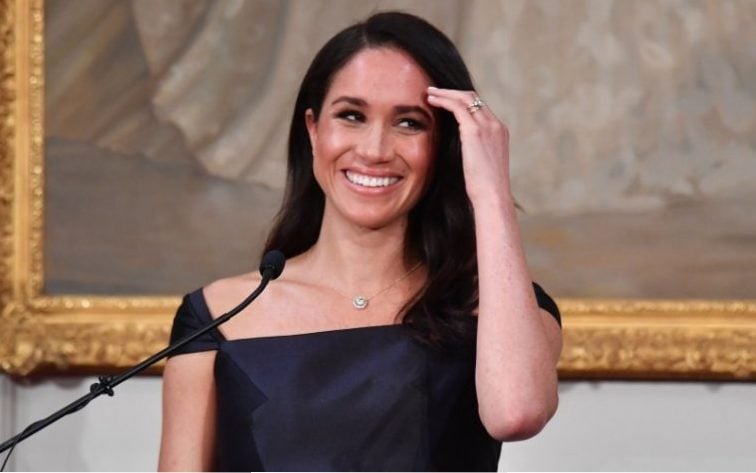 Meghan Markle's morning playlist
As someone who tries to avoid caffeine, Meghan Markle needs a little extra oomph to get her going in the morning. One of her favorite ways to wake up? Through a "pump up" playlist she allegedly listens to on the regular. Prior to her lifestyle website, The Tig's takedown, the former actress shared exactly what she listens to with her readers. "Turn these tracks on as you're getting ready in the morning, when you need a mid-afternoon pick-me-up, or during your next evening celebration," she wrote. "Because when the air is filled with positive vibes, there's no winter cold that can block out the warmth of happy hearts," she added.
So, what exactly is on Meghan Markle's morning playlist? Apparently, the duchess doesn't stray far from her laid back, indie California roots. On any given morning, Meghan Markle gets pumped up with the following morning playlist.
Dog Years by Maggie Rogers
LA Calling by Crystal Fighters
Don't Run by Mr Little Jeans
Sunshine by Fight Facilities, Reggie Watts
Dance Apocalyptic by Janelle Monáe
Let It Go by Dragonette
The Duchess of Sussex also apparently loves Ingrid Michaelson and the Jackson 5 and listens to their songs to wake up in the morning, too.
How Meghan Markle always starts her day
In addition to listening to her pump up playlist, Meghan Markle does a few other things to ensure she is energized and ready to take on the day. Peep Meghan Markle's daily routine, ahead.
She does yoga at 4:30 A.M.
Did we mention that Meghan Markle loves mornings? The Duchess of Sussex puts the early in early riser, as she gets up as early as 4:30 A.M. to get a yoga practice in. Meghan Markle grew up with yoga and can remember taking mommy and me classes at 7-years-old. However, she didn't get serious about her practice until college. With almost 20 years of dedicated practice under her belt, she incorporates yoga into her daily regimen, always — and usually at the crack of dawn.
She fires off emails starting at 5:00 A.M.
After stretching it out, the Duchess of Sussex likes to get a head start on the workday (yes, royals work!) and apparently sends emails to staff as early as 5:00 A.M. Right now, Her Highness is in the middle of a home renovation, involved in a few charities, and has a baby on the way, so her schedule is quite busy and she needs all the time she can get.
She makes herself a healthy breakfast
Meghan Markle loves green juice for its natural energy boost, but the duchess also usually eats a healthy breakfast, too. Some of her favorites include acai bowls and oatmeal. She also indulges on a cheesy omelet from time to time.
Check out The Cheat Sheet on Facebook!