Meghan Markle Must Learn There's 'Nothing Normal' About Being in the Royal Family
Meghan Markle has not led a normal life. Even long before she met Prince Harry, things were hardly 'normal'. Her father was an Emmy winner. Even though it was for work off-screen, not many kids can say that about their dad. Later, she became a popular actress, although arguably not an A-list one.
Even though her life was never really normal before joining the royal family, some royal watchers are wondering if all the media attention that comes with being a duchess is too much for Markle.
Is Meghan Markle overwhelmed?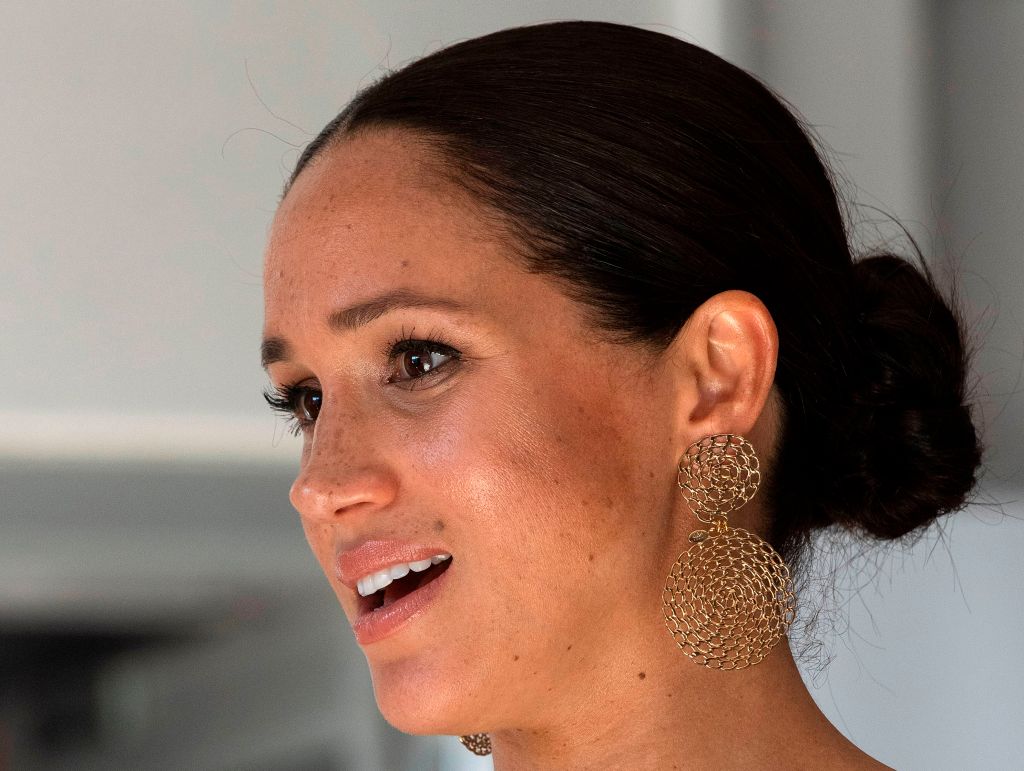 There have been a few hints that Duchess Meghan is not feeling the constant media attention that comes with being married to a royal family member. First, she and Prince Harry moved to Frogmore Cottage on Windsor Estate. They made headlines when they issued some pretty strict rules for their neighbors.
Now that they're parents, the media is upset at their lack of access to Baby Archie. The public has only seen a handful of pictures of the little one.
Insiders have confirmed that the Duchess of Sussex is having a hard time adjusting to life as a member of the royal family. Even though her husband, Prince Harry, has faced intense media scrutiny his whole life, Markle reportedly doesn't turn to the royal family for advice.
Instead, she has been asking her A-list celebrity friends how they handle the spotlight. Supposedly she's taken tips from George and Amal Clooney, as well as singer Rihanna.
Some experts say Meghan Markle needs to change her ways
Some royal watchers think the duchess is alienating the British public with her lack of photo ops. They say she's at risk of losing public affection for good if she doesn't change her ways.
PR expert Anthony Burr recently told Express UK that Duchess Meghan needs to be more open with the press. He compared her to Princess Diana, her late mother-in-law. Princess Diana famously hated the constant media scrutiny she was subjected to, yet she was still very popular with the public. According to Burr: "Harry's mother, late Princess Diana, used her wits and intelligence to work out how to keep the media onside and was crowned the People's Princess."
Burr says Duchess Meghan needs to do the same. He said photo opportunities could help, as allowing more media into her private life might make the press lay off a little. This is something we've heard before from royal experts. Burr says: "She can't have her cake and eat it. It needs to be shared around." In this analogy, it seems like the cake is the duchess herself.
Being Princess Diana might not help
To be fair, the media attention Markle is facing is technically unprecedented. Yes, Princess Diana was famously hounded by the media, but she was married to the man who was next in line for the throne. Prince Harry will almost certainly never be king, as his brother Prince William and all his children precede Prince Harry in the line of succession. Other duchesses of her level don't usually face this kind of scrutiny but it is likely her Hollywood background makes her an interesting subject.
Also, playing nice with the media didn't help Princess Diana. Some even blame the media for her death. There has always been a pervasive rumor that her car crash was caused by a paparazzi trying to snap a picture of her, although it's never been proven. So if history teaches us anything, it's that Markle can't change media behavior, no matter what she does.
All signs point to the Duchess of Sussex wants to make her own way in the new landscape she's found herself in. She's decidedly not taking advice from royal experts and instead has been looking to other American celebrities instead. Duchess Meghan knew what she was getting into when she married Prince Harry, and she seems to have a plan for how to make this life 'normal'.