The Sentimental Reason Why Meghan Markle Calls Queen Elizabeth 'Mama'
Meghan Markle hasn't known Queen Elizabeth for long, but she's already super close with Her Majesty. So much so that she even refers to her grandmother-in-law as "mama" in private. Find out how Meghan Markle got her nickname for Queen Elizabeth, plus take a closer look at their relationship, ahead.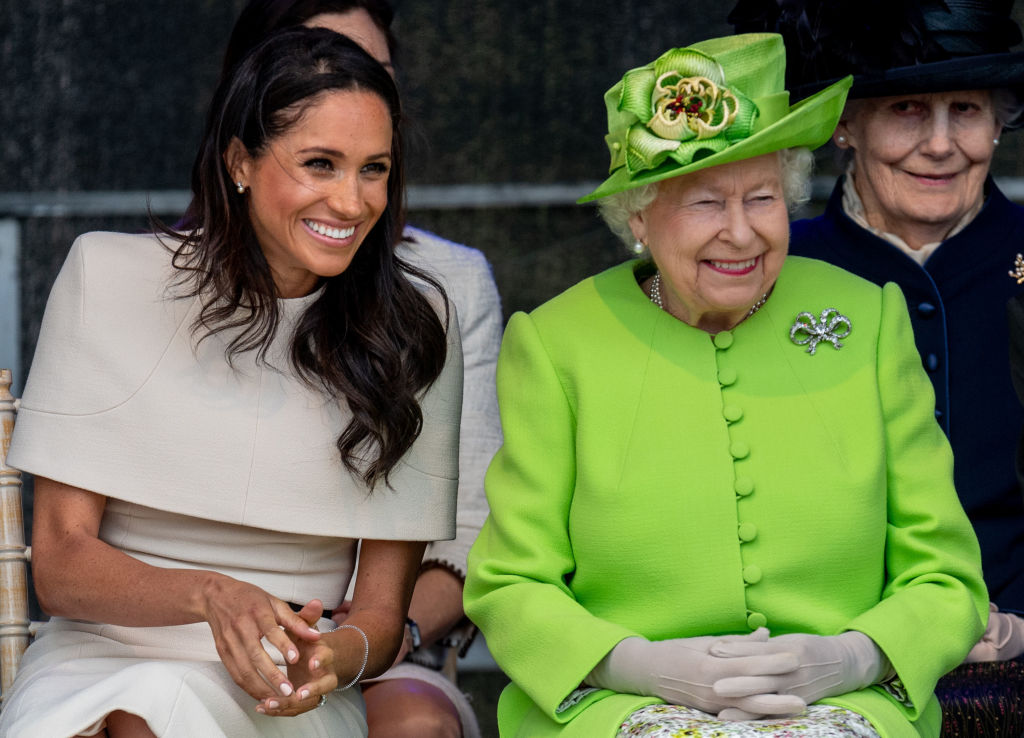 Meghan Markle's nickname for Queen Elizabeth

The Duchess of Sussex might bow to Queen Elizabeth in public, but behind closed doors, she has a much less formal relationship with Her Majesty. And, like the rest of the royal family, has a super sweet (and very sentimental) nickname for her grandmother-in-law.

Before she joined the royal family — and got to know Queen Elizabeth on a deeper level — royal expert Ingrid Seward predicted that Meghan Markle would eventually start calling the queen "mama," which was a name Princess Diana gave the monarch. Seward suggested that, after the Duchess of Sussex "gets to know her as Diana did," she would likely start calling her the sweet nickname.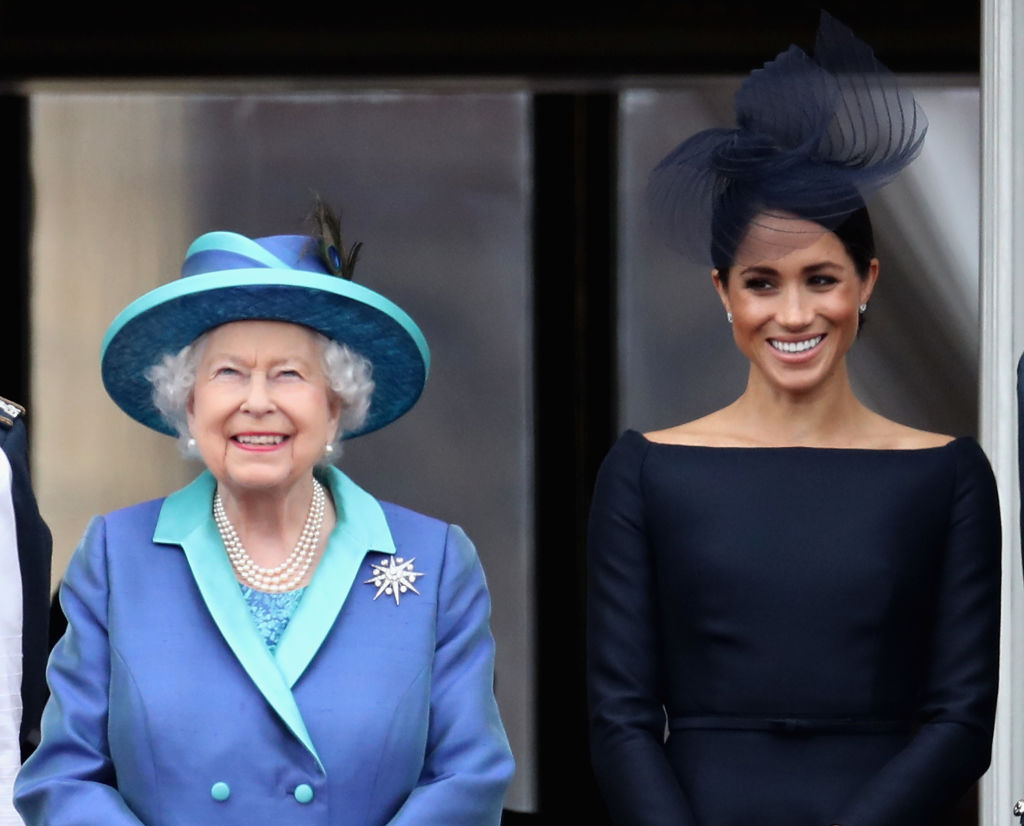 In her first year as a royal, Meghan Markle has cozied up to Queen Elizabeth quite a bit. She went on her first solo trip with Her Majesty last year, shortly after marrying Prince Harry. Kate Middleton just went on her first solo engagement with Queen Elizabeth since joining the family nearly eight years ago, which means Meghan Markle and Queen Elizabeth clearly have a deep connection.

Meghan Markle's alleged nickname for Queen Elizabeth honors Princess Diana and the close relationship she had with the queen.

Queen Elizabeth and Meghan Markle's relationship

In addition to pet names and royal engagements, Queen Elizabeth and Meghan Markle's relationship is quite strong. Take a closer look at their relationship, ahead.

The queen really likes Meghan Markle

Queen Elizabeth made it clear that she really likes Meghan Markle when she invited Prince Harry's better half to the family's Christmas celebration while the couple was engaged. Attending Christmas before marriage goes against traditional royal protocol, so the queen's invitation was a big deal.

She spoils the Duchess of Sussex

It's not uncommon for Queen Elizabeth to gift property to her family members. But, it seems like she has gone above and beyond for the Duke and Duchess of Sussex. Following their May 2018 nuptials, Queen Elizabeth gifted Prince Harry and Meghan Markle York Cottage, which is on the grounds of Sandringham Estate.

Additionally, she gave them Adelaide Cottage on Windsor Estate last year, too. However, it must not have been the couple's dream home because they are now renovating Frogmore Cottage, which is also on Windsor Estate. Their new family home was a gift from the queen and Her Majesty is even covering the renovation cost, which is alledly around $3 million.

She understands Meghan's power

Queen Elizabeth wasn't born yesterday. Despite Prince Harry and Meghan Markle's spot on the line of succession, they have gained a tremendous amount of support from the public, which is vital to the royal family's existence.

Because of that, the queen had no problem allowing Prince Harry and Meghan Markle to split from Prince William and Kate Middleton and create their own household.

Check out The Cheat Sheet on Facebook!