Will Meghan Markle Hide Her Postpartum Bump at Her First Appearance Post-Baby?
According to Prince Harry's royal baby announcement, Meghan Markle (and Baby Sussex!) is scheduled to make her first appearance post-baby, tomorrow. Hours after meeting his first child, the Duke of Sussex stood outside Frogmore Cottage yesterday to address the press and provide small details about the royal baby's arrival. From his time of firth — 5:26 A.M. BST — to his pride for his wife, the proud new father beamed as he excitedly told journalists when to expect a Sussex family debut.

"I think we will be seeing you guys in probably two days time as planned as a family to be able to share it with you guys and so everyone can see the baby," Prince Harry gushed to members of the media during Monday's press announcement. If his timeline is accurate, we could see Prince Harry, Meghan Markle, and their son (who still doesn't have a name), outside of the Windsor Estate home as early as Wednesday, May 8th.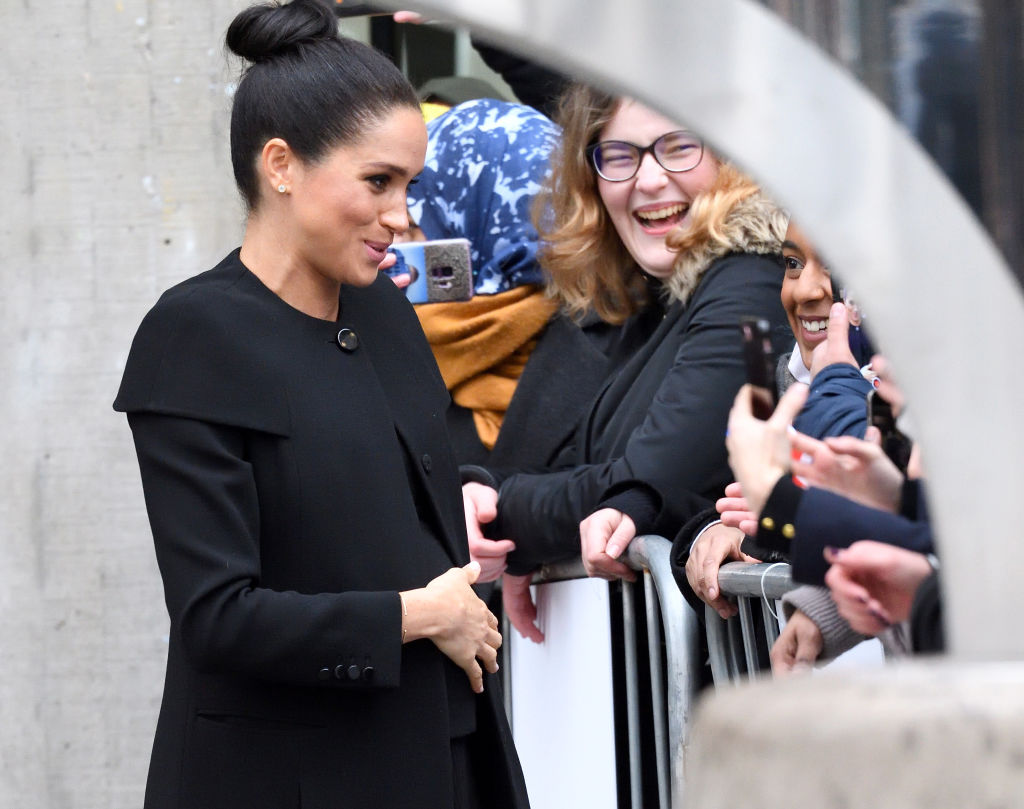 While we are excited to meet the newest member of the royal family, we can't help but wonder how Meghan Markle might present herself for her first post-baby appearance: What will she wear? Will she pay tribute to Princess Diana? Will she take note from Kate Middleton's experiences and cover up her postpartum bump? We want to know everything.

Kate Middleton's postpartum bump

Following the birth of Prince George, Kate Middleton stepped out just hours after delivery outside the Lindo Wing at St. Mary's Hospital to debut her bundle of joy. She even paid tribute to her late mother-in-law by wearing a blue polka dot dress, similar (at least in print and color) to the dress she wore when Prince William was born. However, that little blue dressed caused quite a bit of unforeseen controversy.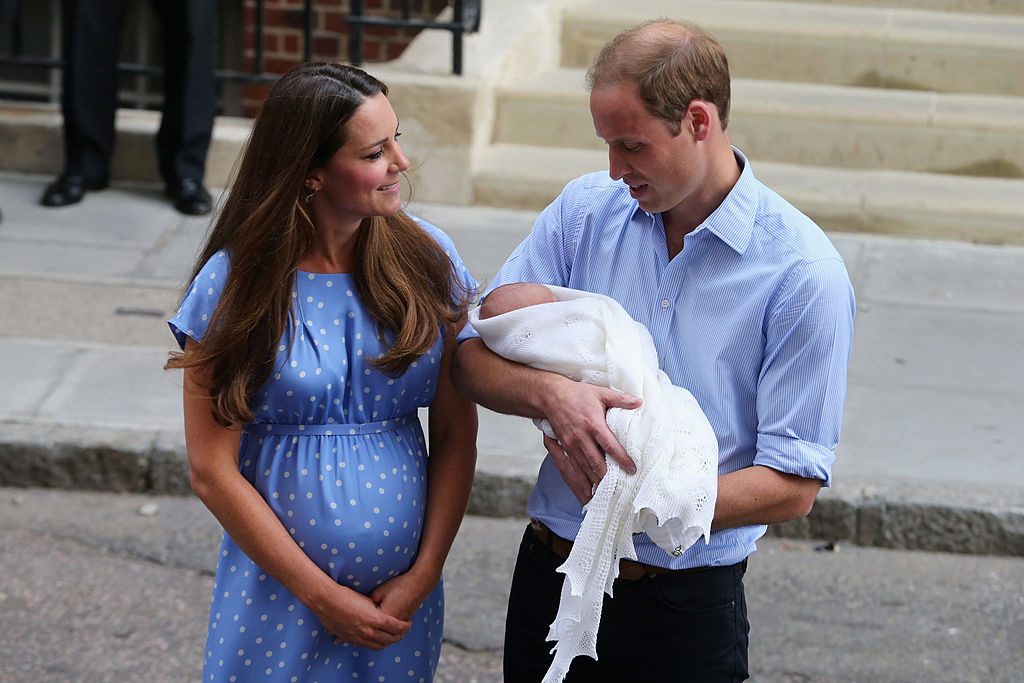 In 2013, it seemed as though no one — at least those surprised by Kate Middleton's postpartum bump — knew what a woman's body looks like after having a baby. People were shocked to find out that, just hours after delivering a child, the bump still exists. Kate Middleton's babydoll-style dress cinched at the waist, drawing attention to her postpartum bump, and causing some people to go so far as to ask questions about her body including: "Why does Kate still look pregnant?"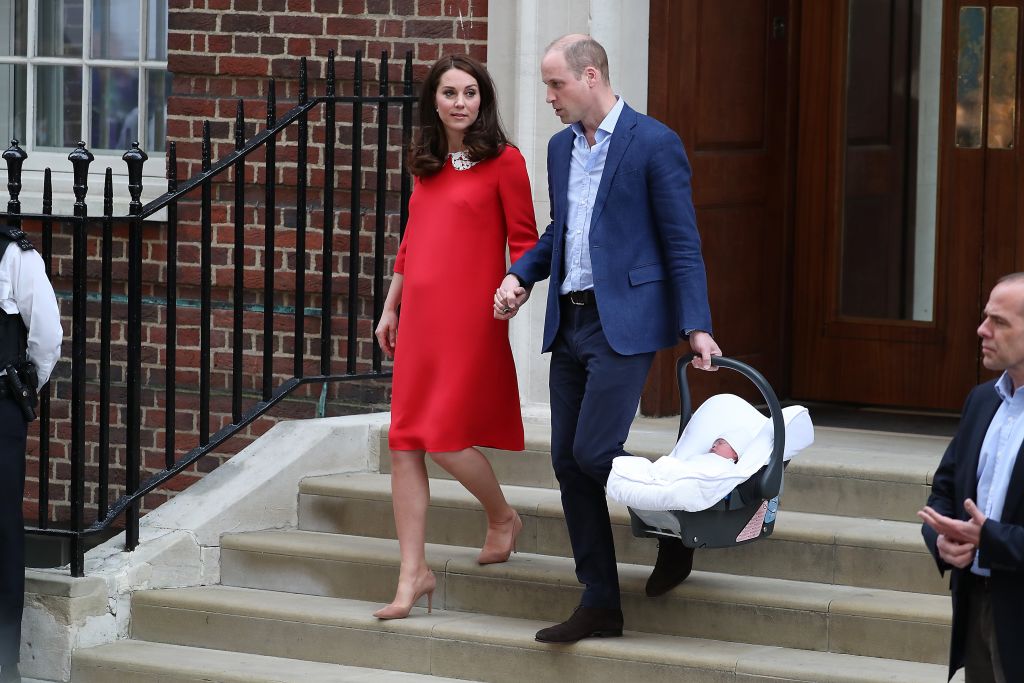 Although the questions and controversy are ridiculous, they must have sparked something in the Duchess of Cambridge. Following her 2013 postpartum photocall, she made sure to find an outfit that masked the bump a little more, opting for a straight, more structured dress for both Princess Charlotte and Prince Louis's introduction. The dresses didn't completely conceal her postpartum bump, but they didn't accentuate it either.

Will Meghan Markle take note and do the same? Find out what we think, below.

Will Meghan Markle hide her postpartum belly?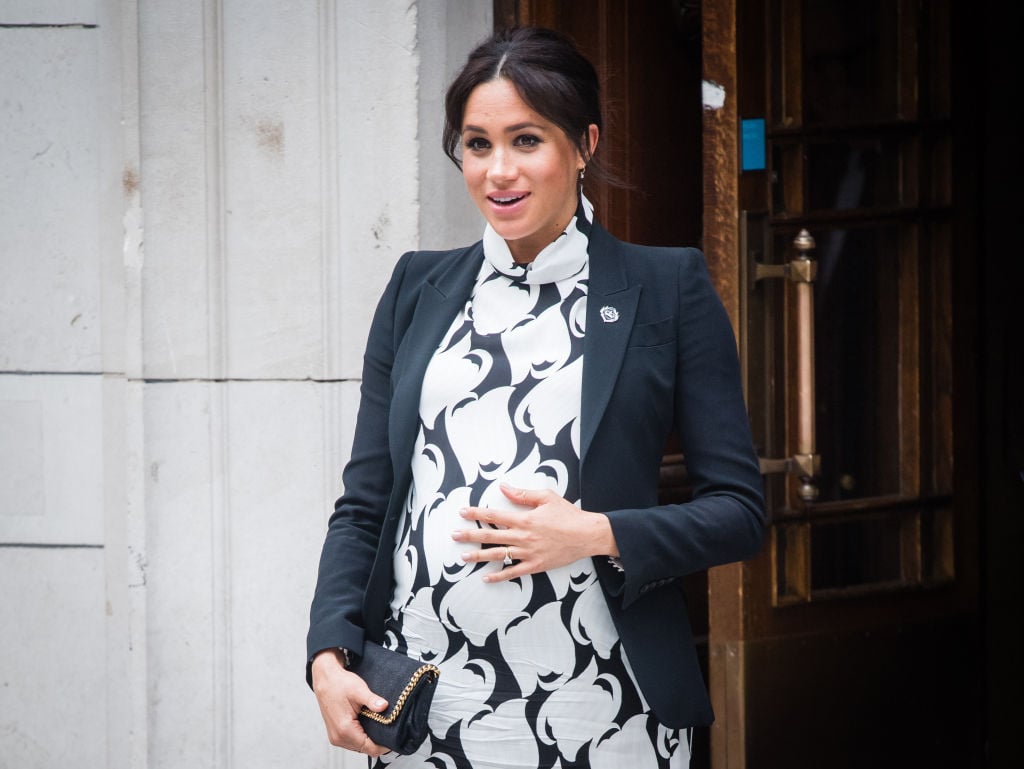 By the time we see Meghan Markle for the first time since welcoming her son into the word, the Duchess of Sussex will have had a couple of days to recover. But, despite the time, her postpartum bump will, most likely, still exist. According to Parents Magazine, postpartum bellies shrink quite a bit in the first 24 hours. However, they don't just disappear overnight. In fact, it can take at least six weeks, if not longer, for your "baby belly" to really shrink down.

For her first official appearance post-baby, Meghan Markle might choose to conceal her postpartum belly for the sake of avoiding questions like "why does Meghan Markle still look pregnant?" However, we hope she shows it off. After all, women's empowerment is a large focus for the self-proclaimed feminist and what better way to lift women and mothers up than by showing off her postpartum body?
Check out The Cheat Sheet on Facebook!