Meghan Markle Pregnant With Baby No 2? She And Prince Harry Will Announce Baby News 'Really Soon'
It has only been a few months since Meghan Markle and Prince Harry had their first child and royal experts claim the couple is expanding their family yet again. The Duke and Duchess of Sussex are getting ready for their first trip with baby Archie this fall, and experts fully expect another pregnancy announcement by the time they return from Africa.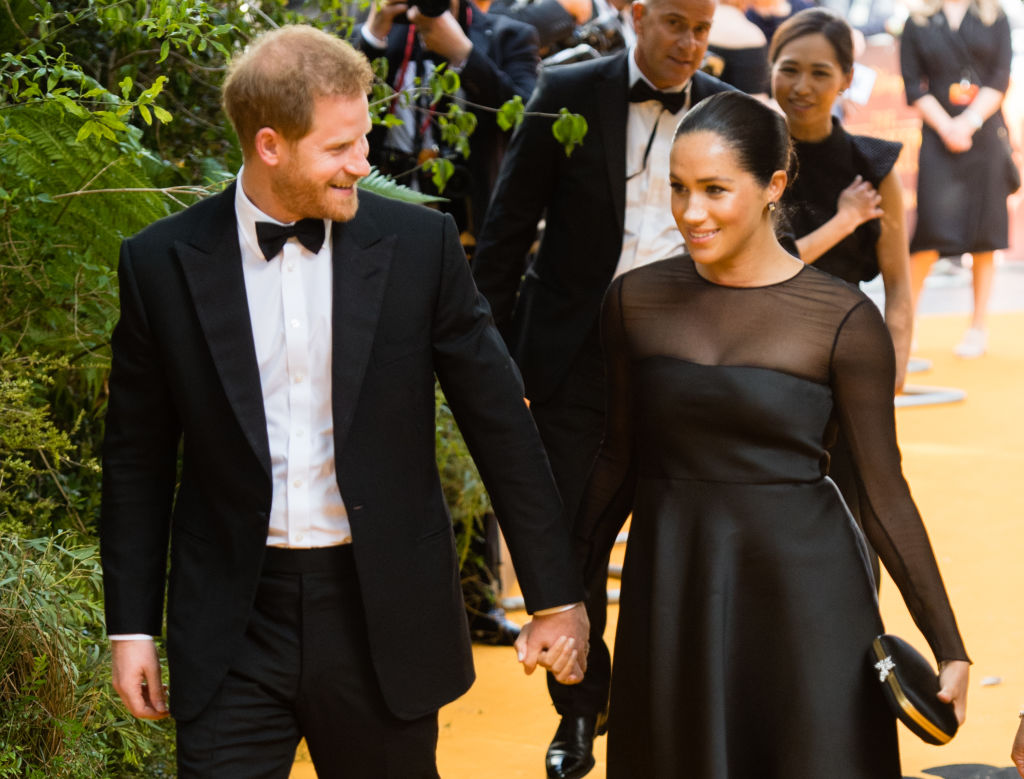 Will Meghan Markle announce second pregnancy?
Melanie Bromley, an expert on the royal family, believes that Markle will announce her next pregnancy before the year is out. Markle and Harry, who gave birth to Archie Harrison Mountbatten-Windsor a few months ago, are set to go on a trip to Africa this fall.
According to Express, Bromley says that the Sussexes will announce another pregnancy after the Africa trip is over. Bromley does not believe Markle will make an announcement prior to the Africa tour.
"I think she will be pregnant by this time next year. They have Africa in the fall, which will keep them really busy, so after that," Bromley shared.
Bromley's prediction comes amid a rise in bets over when Markle and Harry will have their second child. Many betting agencies in the UK have witnessed an increase in bets that Markle will make another pregnancy announcement in the coming weeks.
So far, the couple has yet to reveal any plans to extend their family, though most royal experts agree that the Duke and Duchess will have more children. The only question is when.
How many children will Prince Harry and Meghan Markle have?
Katie Nicholl, who has written several books on the royal family, is optimistic that Harry and Markle will have a large family. Nicholl recently revealed that the couple loves being parents to Archie and want more children.
Unlike Bromley, Nicholl does not believe Harry and Markle are looking to have another child anytime soon. Instead, Nicholl believes they will seriously consider giving Archie a sibling sometime next year at the earliest.
Nicholl also claims to have inside information about how Prince Harry and Meghan Markle want a large family. The two are reportedly looking to have several children, something that is not uncommon in the royal family. Harry's older brother, Prince William, for example, shares three children with Kate Middleton.
It is unclear how many kids Harry and Markle want but it is safe to say that Archie will not be an only child. Until they make an announcement, the pair is focusing on raising Archie and being the best parents possible.
Markle looks to adopt a dog
While we wait for an official announcement, sources claim that Markle might be adopting a rescue dog in the near future. The former actress reportedly wants to give Archie a companion and believes a dog is a perfect choice. Markle has a passion for rescuing pets and hopes that Archie and the puppy will develop a close bond.
Meghan Markle has not confirmed the dog rumors, but we are pretty sure royal watchers would rather see Archie get a sibling as well.
Could Harry and Markle adopt a child?
In addition to the pregnancy rumors, some inside sources claim that Harry and Markle are going to adopt a child during their trip to Africa. Adopting a dog is one thing, but adopting a child is something you generally do not see in the royal family.
Insiders believe that the couple will face a lot of opposition of they choose to adopt a sibling for Archie, but they are stubborn enough to make it happen. They are allegedly going to look into the matter during their upcoming Africa tour and first thought of it on their honeymoon in Botswana.
Sources claim that the two visited an orphanage in Botswana and immediately fell in love with the idea of adopting. Prince Harry reportedly believes that adopting a child from Africa would honor his late mother, Princess Diana, who did a lot of charitable work in Africa. The royal family has not commented on the adoption rumors.
Meghan Markle gave birth to Archie in May of this year. They recently celebrated Archie's christening and received a lot of backlash for their decision to keep the ceremony private. They are scheduled to tour several countries in Africa this coming fall and are bringing Archie along for the ride.