Where Will Meghan Markle and Prince Harry's Baby Fall in the Line of Succession?
A royal baby is on the way! Meghan Markle, Duchess of Sussex, and Prince Harry, Duke of Sussex, announced on Feb. 14, 2021, that Meghan is pregnant, making Archie Harrison Mountbatten-Windsor a big brother to be.
This is the third pregnancy the couple has announced to the public. Meghan revealed in a November 2020 essay that she had a miscarriage in July, and little Archie was born on May 6, 2019.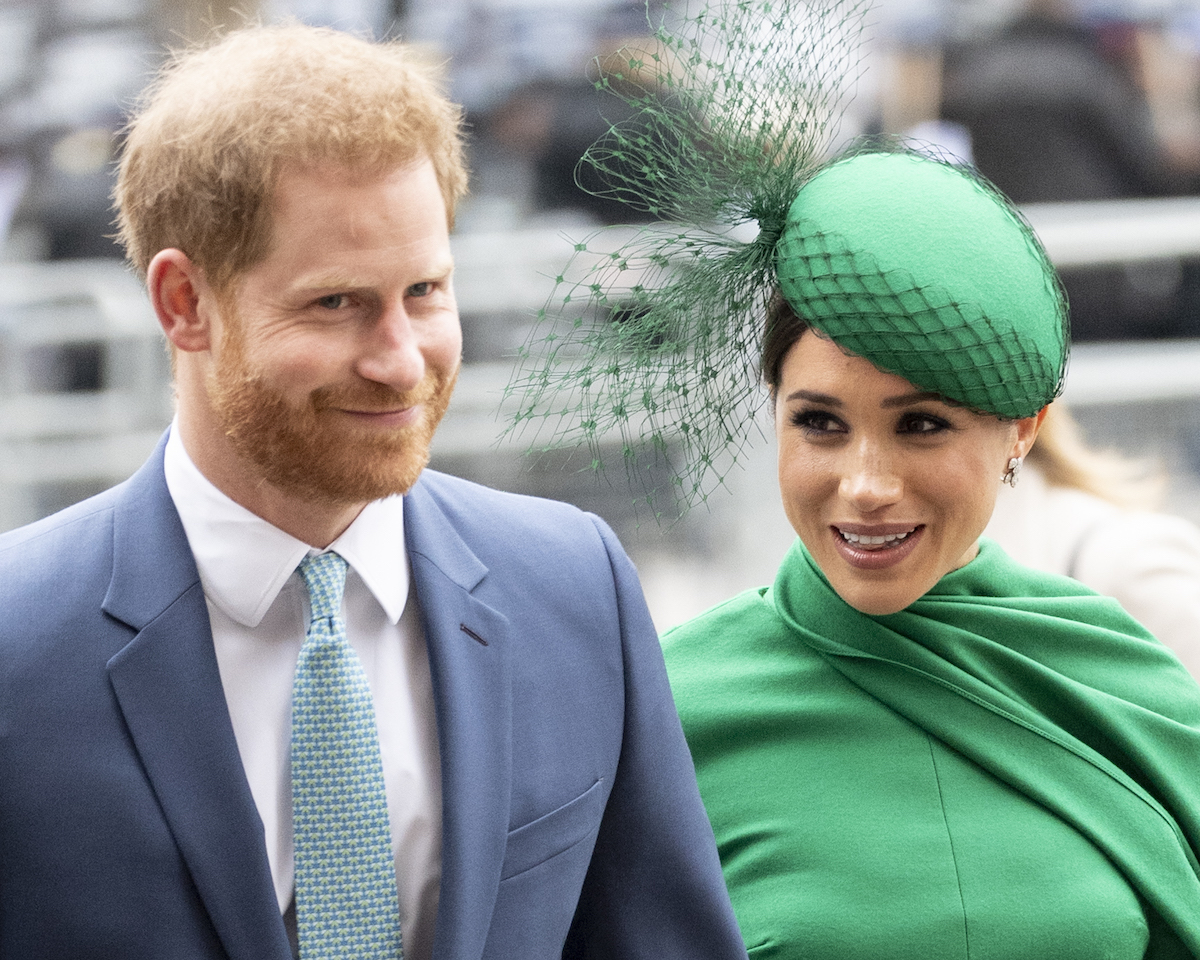 Meghan Markle and Prince Harry are expecting their second child
Meghan and Harry's announcement was accompanied by a gorgeous new photo of the couple. In the black-and-white image, the Sussex royals sit in the grass on a sunny day. Meghan is laying on Harry's leg as she rests a hand on her bump, while Harry rests his hand on her head, both of their faces beaming.
"We can confirm that Archie is going to be a big brother. The Duke and Duchess of Sussex are overjoyed to be expecting their second child," a representative confirmed to Harper's Bazaar.
RELATED: Princess Diana's Nieces Reveal She Shielded Them From a 'Terrifying' Moment With Paparazzi
Is Prince Harry still in line for the throne?
Now that Harry and Meghan are no longer senior royals, Harry's place in the line of succession might be a bit confusing.
Despite the fact that the couple quit the full-time job that is being a senior royal, they are still the Duke and Duchess of Sussex, and Harry is still a prince. The key difference now is that they are no longer referred to as His Royal Highness and Her Royal Highness in their official titles.
The lack of the HRH in front of his name does not remove Harry from the line of succession, however. Harry is sixth in line to the throne to the British monarchy.
The current line of succession is as follows: Charles, Prince of Wales, Prince William, Duke of Cambridge, Prince George, Princess Charlotte, Prince Louis, Prince Harry. Should Prince William and Kate, Duchess of Cambridge, have more children, Harry will be bumped further down the line.
RELATED: Are Prince William and Prince Harry in 'The Crown' Season 4?
Will Meghan Markle and Prince Harry's children be in line for the throne?
That makes Archie seventh in line for the throne, even though he doesn't have a royal title. His sibling will be the eighth in line, and so on.
Archie and his future sibling won't be without official titles forever, however. Once Prince Charles is king and the Sussex siblings each turn 18, they will become a prince/princess.
It will be their choice whether they keep their HRH titles or not, but they will remain in the line of succession regardless of what they choose. Should Archie opt to use his royal title, he will be known as His Royal Highness Prince Archie of Sussex.
Stepping down as a senior royal, or declining a royal title, does not remove one from the line of succession. Only an act of Parliament can remove a royal from their place in line.