Prince Harry Already Has the Sweetest Nickname for Baby Sussex
In the royal family, nicknames are a big no-no in public. However, behind closed doors, the queen allows her family to call each other endearing names. And, it appears that Prince Harry and Meghan Markle already have a sweet nickname for their little one.

Find out what the Duke and Duchess of Sussex call Baby Sussex, plus what the little royal might call his or her family members, ahead.

Baby Sussex's nickname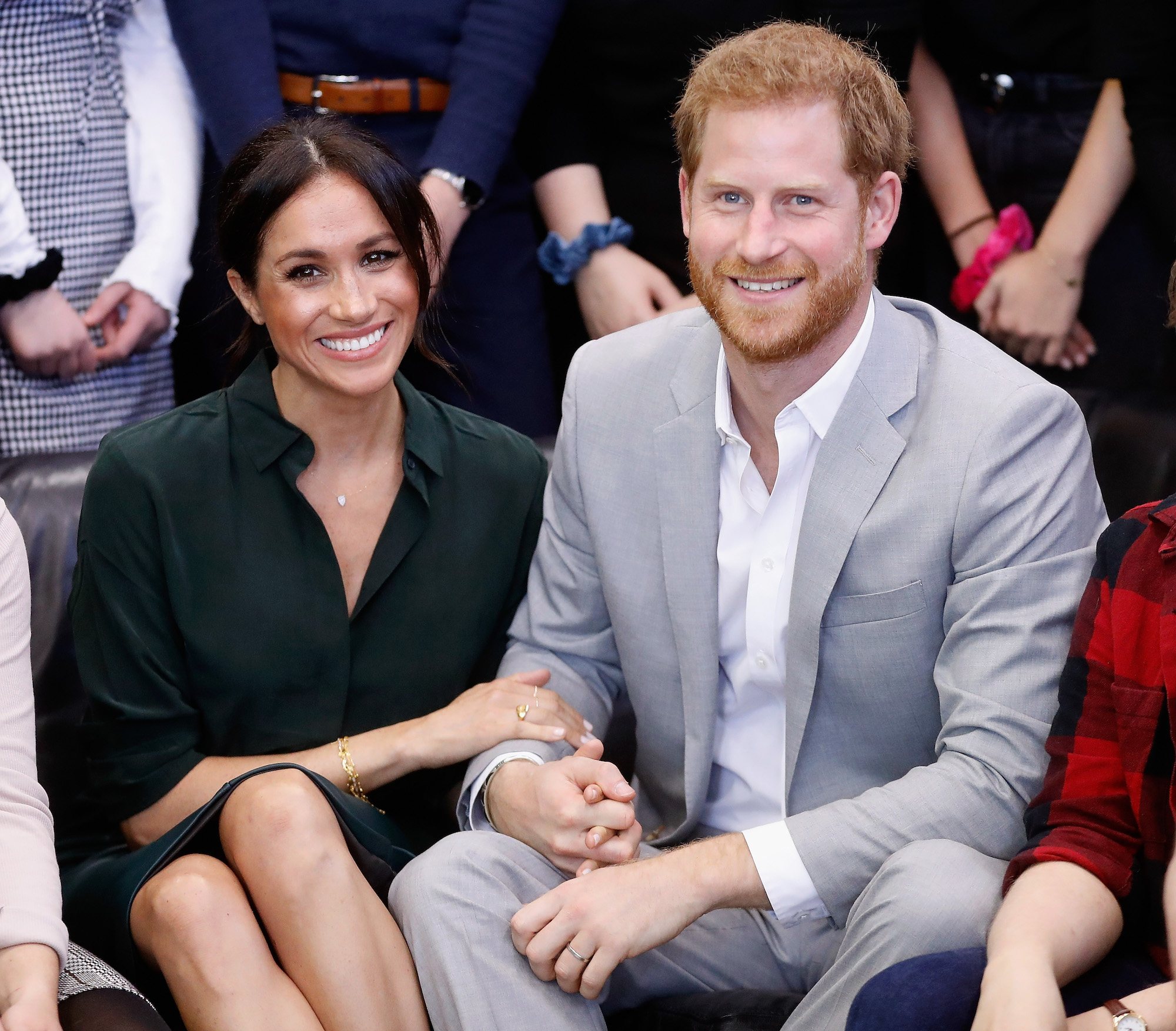 We might refer to Prince Harry and Meghan Markle's firstborn as "Baby Sussex," but the duke and duchess have their own nickname for the little one.

According to reports, Prince Harry and Meghan Markle don't know their baby's gender. In the royal family, it is uncommon for parents-to-be to find out the sex of their baby ahead of their birth. But, since Meghan Markle is American — and many Americans typically prefer to find out ahead of time — some thought the duke and duchess might break from tradition. However, since they don't know if they are having a boy or girl, the two use a more gender-neutral nickname (and nursery decor) for now.

What do Prince Harry and Meghan Markle call Baby Sussex? Prince Harry has referred to his unborn child as a "royal-to-be" and "our little bump." How sweet is that?

Prince Charles's nickname

Meghan Markle and Prince Harry's baby will probably have a new nickname once he or she arrives. And, the little royal will also use nicknames when addressing certain royal family members. According to Hello! Magazine, Prince George and his siblings call Prince Charles "Grandpa Wales." It is likely that Prince Harry and Meghan Markle's little one will do the same.

Queen Elizabeth's nickname

Should Queen Elizabeth still be around when Baby Sussex learns to talk, Prince Harry and Meghan Markle's little one might call her the same name that Prince George and Princess Charlotte call her. The little royals refer to their great-grandmother as "Gan-Gan."

Camilla Parker Bowles's nickname

What will Baby Sussex call his step-grandmother, Camilla Parker Bowles? The Duchess of Cornwall allegedly goes by GaGa to her own grandchildren. And while it's unclear whether or not Prince George, Princess Charlotte, and Prince Louis follow suit, it is likely that Baby Sussex might refer to her in a similar light (or perhaps make up his or her own nickname for Camilla!).

Meghan Markle's nickname

The Duchess of Sussex has a few nicknames of her own (her mother calls her "Flower!"), but to her little one, she will likely go by "Mummy." In England, children call their mothers "Mummy" or "Mum" instead of "Mommy" or "Mom." Despite her American roots, it's likely she will choose the English version of the name — after all, she's raising a British royal!
Prince Harry's nickname

Like his wife, Prince Harry will also gain a new nickname in parenthood. While that name has yet to be determined, the littlest Sussex could get inspired by his cousin, Prince George, who allegedly calls his father (Prince William) "Pops."
C
Check out The Cheat Sheet on Facebook!