Was Baby Sussex's Name Revealed on the Royal Family Website? Palace Denies Leak
Royal baby watchers thought they discovered Prince Harry and Meghan Markle's baby's name when buzz of a Royal Family website mistake seemed to clearly reveal a name leak. Buckingham Palace has responded to news of the baby name leak and is setting the record straight.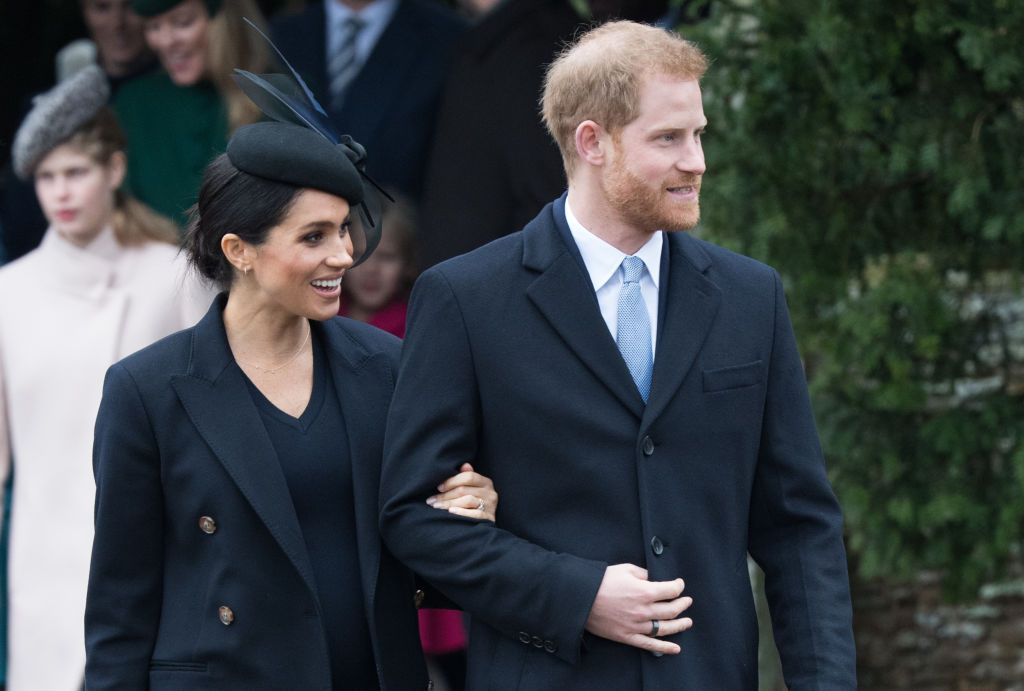 How did royal fans find the Baby Sussex name leak?
In the absence of any information about when Markle is set to have the baby, after the announcement that the couple would be staying mum on the baby front, fans have been playing detective to see if they can sniff out any details.
Someone stumbled upon what looked like a leak of the baby name on the Buckingham Palace Royal Family website, finding that there are landing pages for major family members, even children. If you enter www.royal.uk/princess-charlotte, /prince-george or /prince-louis. you're taken to Princess Charlotte, Prince George, and Prince Louis' official pages.
Fans started testing out this theory to see if they could uncover Prince Harry and Meghan Markle's baby's name, discovering that if they added "/prince-arthur," "/prince-alexander" and "/prince-james" to the site's address, they were redirected to the homepage, meaning the URLs are reserved but aren't "live" yet. Other test names, however, such as "/princess-victoria," returns a "page not found" message.
Based on this sleuthing, fans believe that Prince Harry and Markle are having a baby boy and he will be named either Arthur, Alexander, or James.
Buckingham Palace clears up the royal baby name rumors
Buckingham Palace was quick to respond to the baby name leak and set the record straight, as a palace spokeswoman told Yahoo UK: " A large number of search term redirects were set up some time ago on royal.uk. This was in order to improve user experience. For guidance you will note that other names preceded by 'prince' or 'princess' produce the same result."
Now that that royal mystery is solved, let's move on to the next Baby Sussex name theory: that Markle and Harry are choosing a name that Princess Diana loved.
Could Prince Harry and Markle choose the name Allegra?
According to Ladbrokes, a betting company, Allegra has become the sixth most likely name the couple could choose and it's got a Princess Diana connection. The odds of this name are 12/1, with the favorite girl names being Diana and Grace at 6/1 and Elizabeth 8/1.
Alex Apati of Ladbrokes shared: "We're scratching our heads as to why we've seen so much interest in Allegra, but the bets are coming in thick and fast and it's been by far the most popular pick of the month with punters."
The name has been tracked down to a 2004 report from The Evening Standard that claimed Princess Diana wanted to have a baby girl with her rumored boyfriend Hasnat Khan.
A source told the paper: "The princess was desperately in love with Hasnat Khan. She was even talking about marrying him and having his baby. It was her dream. She thought of a name for her, Allegra, after her friend Lady Annabel Goldsmith mentioned it. She heard the name and thought it was beautiful."