What Meghan Markle's Zodiac Sign Says About Her Relationship With Prince Harry
Prince Harry and actress Meghan Markle initially met on a blind date in July 2016. On May 19, 2018, millions of people around the world tuned in to see the couple wed at Windsor Castle. Then, the Duke and Dutchess of Sussex welcomed their child, Archie Harrison, into the world almost exactly a year after their wedding.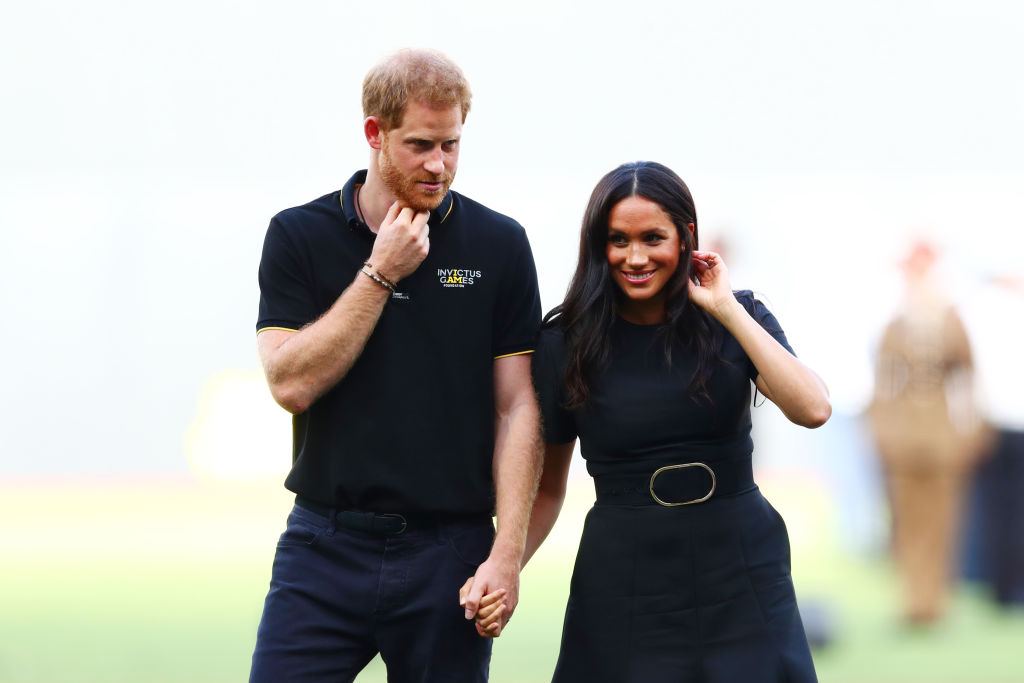 Throughout their relationship, several fake stories have been released about the couple, causing them to keep details about their union private. What does Markle's zodiac sign say about her relationship with Prince Harry? Keep reading to find out!
What zodiac sign is Meghan Markle?
Markle's birthday is August 4, 1981, at 4:46 A.M. in Canoga Park, California, so she is technically considered a Leo. However, if you dive deeper into her birth chart, you'll find that she is Cancer Rising, Sun in Leo, Mercury in Leo, Venus in Virgo, and Moon in Libra. Cancer rising women are usually naturally mothering and tend to people with genuine care. Angelina Jolie is also Cancer Rising, and she has several natural and adoptive children.
Cancer Rising is also a Cancerian ascendant, so the moon governs her horoscope. Catherine, Duchess of Cambridge, Lady Princess Diana, and the future King, William Windsor, all share Cancer signs. Everyone's moon sign explains their emotional nature and how they nurture and feed others.
Markle's moon in Libra is with Saturn and Jupiter, which suggest someone who has grounded realism to their dreams and always pursuing excitement. Onlookers noticed this personality trait in Markle when she played a paralegal in the TV series, Suits.
Markle is also a Sun in Leo and a natural born star with her sun and Mercury in the lion's sign. Additionally, she's a Venus in Virgo, well-mannered and regal. Not only is this perfect for an acting career, but important for holding up in the limelight.
What zodiac sign is Prince Harry?
Prince Harry, born September 15, 1984, at 4:20 P.M. in Paddington, London, is a Capricorn Rising with his Mercury in practical, his moon in stable Taurus, and an astute Virgo. The moon when he was born was positioned the same as his mother, Princess Diana's, Venus sign, only 3 degrees apart, explaining his strong ties to his family and roots.
The position of Saturn at his birth would suggest he understands his reputation in the world but also feels the weight of it. Because of his planets in Sagittarius, he has a warm and sensitive nature which is perfect for his military career. His sign would also suggest he is a spontaneous person and doesn't always consider the impression makes. However, his charming Libra nature compensates for it.
How does her zodiac sign explain her relationship with Prince Harry?
Prince Harry is a Capricorn rising, which is the perfect opposite to Meghan's Cancer sign. They perfectly mirror each other and have clear, defined roles in their relationship. When their birth charts are aligned, it shows a significant link between her Neptune and Pluto, his moon, an asteroid named Chiron. This connection improves their sense of security and there's a heightened emotional understanding between them.
The couple compliments each other with Markle's Venus between Prince Harry's sun-Mercury in Virgo as well as Prince Harry's Venus between Markle's Libra planets. His plethora of earth gives Markle stability, and her Cancer is on Harry's Descendant, attracting him to her passionate side.