Princess Charlotte Allegedly Loves Megan Markle's Cooking
Meghan Markle apparently knows the way to Princess Charlotte's heart. In the months leading up to Prince Harry and Meghan Markle's royal wedding, the passionate home cook reportedly won her niece over with food. And, as it turns out, the little royal and Duchess of Sussex share a lot of the same favorite foods.

Meghan Markle and Princess Charlotte's relationship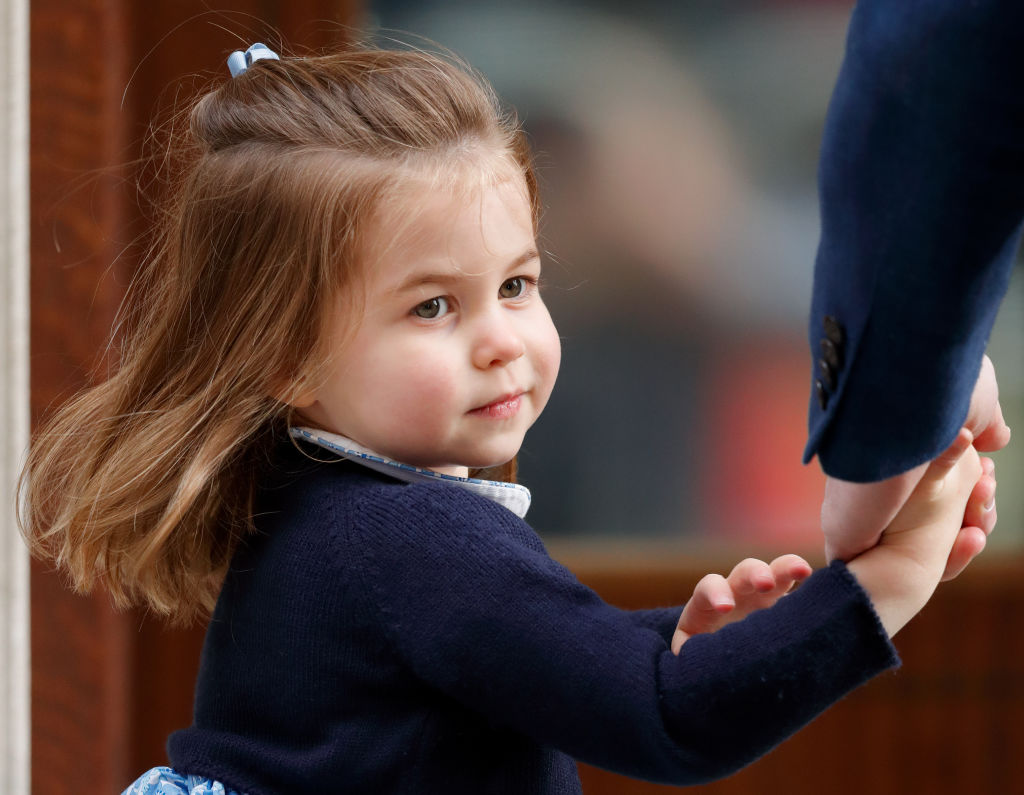 Whe Meghan Markle first joined the royal family, the then royal fiancé spent a lot of time at home with Kate Middleton and her children. "Kate has been doing whatever she can to help Meghan adjust to life behind Palace walls," a source told ET last March (before Prince Louis' arrival). "Of course with two little ones, and a third on the way, Kate has her hands full, but she's guiding Meghan on Palace protocol and supporting her," the source added.

As a thank you, Meghan Markle thanked the Duchess of Cambridge for her guidance with some home-cooked items. "An avid cook, Meghan often pops around to visit with Kate and the kids dropping off treats," ET's source explained. Apparently, Aunt Meghan's cooking was a smash hit. Princess Charlotte allegedly approved of her new aunt based on cooking skills.

They share the same favorite foods

Meghan Markle might be a self-proclaimed foodie, but her tastebuds aren't that different from the youngest royal family members. One of the Duchess of Sussex's favorite indulgences? Pasta. Despite being banned from the Buckingham Palace menu, Meghan Markle can't resist a plate of carbs and tomato sauce — and, apparently, neither can Princess Charlotte. No word on whether or not Meghan Markle has made her niece their favorite food yet, but they've likely bonded over the similarity.

In addition to pasta, Meghan Markle also indulges in boxed macaroni and cheese — a favorite childhood meal (and a dish Princess Charlotte likely never says no to). "You know what I do really happen to lovvvve [sic] is that boxed macaroni and cheese," she once told Eye Swoon. "I now buy the Annie's organic one if I'm craving it, but I throw some frozen peas into it and have this gooey simple childlike meal. I used to cook it for the kids I would babysit and I always enjoyed feeling like a kid and eating with them," she added.

The Duchess of Sussex also loves pizza — and so does Princess Charlotte (and Prince George). Kate Middleton revealed that her eldest children like to help make homemade pizza dough. "They love it because they can get their hands messy," she noted.

Princess Charlotte helps in the kitchen

Prince William and Kate Middleton's daughter is a royal foodie in training and, apparently, already loves to cook. Princess Charlotte regularly spends time in the kitchen with Kate Middleton, who is also an excellent (and passionate) cook.

It's unclear whether or not she has assisted her Aunt Meghan in the kitchen, but the Duchess of Sussex sure does have a lot to teach her niece.

Check out The Cheat Sheet on Facebook!