The Truth About Those Meghan Markle and Priyanka Chopra Feud Rumors
There's been a fair amount of chatter about whether Meghan Markle and Priyanka Chopra are still friends and, according to the latest update, it turns out that not only are they not feuding, but they keep in touch quite regularly.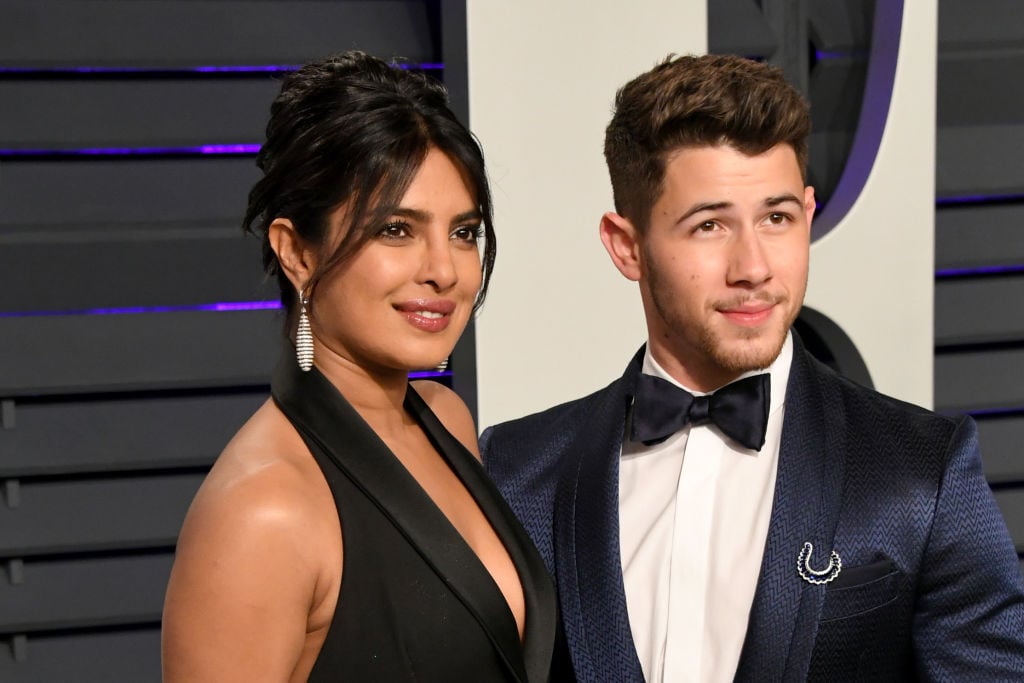 Rumors of a Priyanka Chopra, Meghan Markle feud were swirling
Earlier this year, Page Six reported that Markle and Chopra were feuding, a rumor that seemed to be supported by Markle missing out on the actress' wedding to Nick Jonas in December.
According to a source, "Priyanka was crushed" that Markle wasn't at her wedding and that, in turn, lead to Chopra skipping Markle's New York City baby shower.
According to the insider: "Their friendship is over unless Meghan apologizes. Priyanka is a huge international star with a tremendous social media following. She is probably more famous worldwide than Meghan is. She feels Meghan didn't respect her and didn't respect their friendship."
Was the feuding rumor true?
It seems rumors of Markle feuding with various folks, most notably Kate Middleton, are pretty much an everyday headline. Since Chopra was expected to be at Markle's baby shower and then didn't appear to be on the guest list, some fuzzy lines were drawn to there being some kind of fight between the two.
A new report from E! News seems to clear things up, however, and confirm that there was no falling out between the friends and that the pair are still, in fact, close.
An insider shares the latest Chopra and Markle update
An insider told E! News: "All the rumors that Priyanka and Meghan aren't friends anymore are totally not true. Priyanka and Meghan are still very close friends and they talk frequently."
The source continued: "Meghan confides in Priyanka about the adjustments she has to make with being a royal."
Why did the two miss each other's important events?
It's reassuring to know that the two are on good terms, but people are still curious about why Markle missed Chopra's wedding and why Chopra didn't get to the baby shower to support her pregnant pal.
The insider shared: "Just because Priyanka didn't go to the shower, or that Meghan couldn't come to her wedding(s), doesn't mean anything about their friendship. They're still very close friends and Meghan considers Priyanka one of her closest confidants."
They've supported each other in the past
Even though they were noticeably absent from these events, they have definitely supported each other. Chopra was at Markle's wedding to Prince Harry and even wrote a sweet tribute to her friend when the Duchess of Sussex was chosen as one of Time's Most Influential People 2018.
Chopra wrote about Markle at the time: "More than anything else, Meghan is an important influencer in a world that needs strong public figures to respect and look up to. People the world can be inspired by. Meghan, standing shoulder to shoulder with [Prince] Harry, will be a princess for the people."
Chopra and Jonas reportedly flew to London after their engagement so Jonas could meet Harry and Meghan, with the two spent time at the royal couple's country home. E! News reported at the time that, according to a source, Markle was "very excited for Chopra and Jonas and that "Everyone is very happy and they are definitely a great match."