Meghan Markle Proves She Struggles With the Biggest Challenge of Being a Working Mother
Meghan Markle has officially returned from maternity leave after giving birth to son Archie Harrison back in May 2018. As with any new mom, there are plenty of trials and triumphs that are faced, especially during those infant months. And the Duchess of Sussex has already made it clear that there is one major challenge to being a working mother.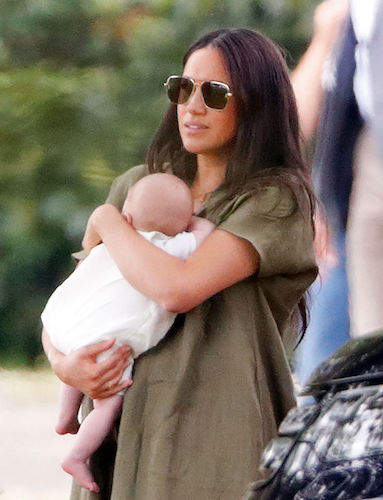 Meghan has been removed from the spotlight since giving birth to Archie
Meghan officially went on maternity leave toward the end of March in order to prepare for the arrival of her first child, Archie Harrison. Prince Harry continued to work up until Harry's birth in early May, and within a few days, he was already back to his royal duties. Some thought it was odd that Harry spent very little time with the new baby, however it did give Meghan a chance to form an even closer bond with her little one. Over the next several months after she gave birth, the duchess remained out of the spotlight for the most part and focused on taking care of the little boy.
Her return to service was marked by the launch of the new Smart Works collection
Meghan officially returned to her royal duties full time with the launch of the Smart Works collection called the Smart Set, a project she had been working on to provide proper attire to women trying to get back into the work force. Over the weekend, the duchess spoke at the launch of the event to explain that while the Smart Works charity receives plenty of donations, there aren't always things that most women need for their job interviews. The Smart Works collection is available for purchase; when someone buys an item of clothing, the same item is given to a woman who needs it.
Meghan made a comment that proves she is trying to find balance like the rest of us
While at the product launch, Meghan took the time to answer questions and discuss more about the launch with very interested listeners. But one video captured Meghan truly finding the balance between motherhood and work. In a video, Meghan can be heard saying, "I've got to get back to the baby… Feed time," after answering some questions. Though it was a quick comment, it made it clear that women, no matter how powerful or wealthy, all face the same challenge of finding that balance between being dedicated to work and being dedicated mothers.
Meghan and Harry have vowed to be hands-on parents
It doesn't come as a surprise that Meghan was in a rush to get back to her baby after the product launch. When Meghan and Harry were still expecting, many close to them said the two would do their best to be as hands-on as possible. There were even rumors that Meghan didn't want to hire a nanny, though that appears to have been an impractical expectation. Now that Meghan is back to work, she needs to learn how to handle having a newborn son while also being one of the most well-known women in the world. The duchess has a lot on her plate, but she continues to wow us with her incredible ability to do both.