Meghan Markle's Reaction to Beyonce and Jay-Z's Portrait Tribute
Thanks to Meghan Markle's longtime makeup artist, Daniel Martin, we now know how the Duchess of Sussex reacted to Beyoncé and Jay-Z's portrait tribute at the Brit Awards. Get the details on Markle's reaction below.

Beyoncé and Jay-Z paid tribute to Meghan Markle

First of all, what are the Brit Awards? They're like the British version of the Grammy Awards. For their collaborative work as The Carters, Beyoncé and Jay-Z were honored at the Brit Awards for best international group in Feb. 2019. The power couple accepted the award with a video message. But not just any video message.

In their acceptance video, Beyoncé and Jay-Z stood in front of a portrait of Markle looking very royal and regal in a portrait similar to the ones of Queen Elizabeth II. The simple concept of the video had maximum impact. People went crazy for the portrait of Markle and the tribute.

Meghan Markle's reaction to Beyoncé and Jay-Z's portrait tribute

In the CBS Special, Meghan and Harry Plus One, Martin, who also did Markle's makeup on her wedding day, revealed how she reacted to the tribute.

"I sent her a pic — I think it was a screengrab of the two of them in front of the portrait, I think all I wrote was, 'Girl,'" Daniel told Gayle King. "She wrote me back, like, the big eye emoji."

The one emoji summed up the situation perfectly.

Martin learned of Markle's relationship with Prince Harry while in Greece, the makeup artist explained to E! News.
"One day I looked up and she was dating a prince! I was in Greece at the time, and my husband was like, 'Your friend is on the paper.' She was literally on the front page of every newspaper in Greece, but everything was in Greek, so I was like, 'What is going on?' I didn't know!"

Who painted the portrait of Meghan Markle?

Wondering who created the portrait of Markle? That would be illustrator, Tim O'Brien. His work has been featured on the cover of Time magazine more than a dozen times.

Own a copy of the Meghan Markle portrait

For those who really enjoyed O'Brien's portrait of Markle, copies are available for sale on his website. They range in cost from $75 to $100.

Beyoncé paid tribute to Markle again

After giving a nod to Markle in the video message, Beyoncé honored Markle again on her website as part of Black History Month.

Here's what Beyoncé had to say about the Duchess of Sussex:

"Meghan's background as a film and TV actress has allowed her to use her platform for good. Meghan's charitable work in communities of color began years before becoming the Duchess of Sussex."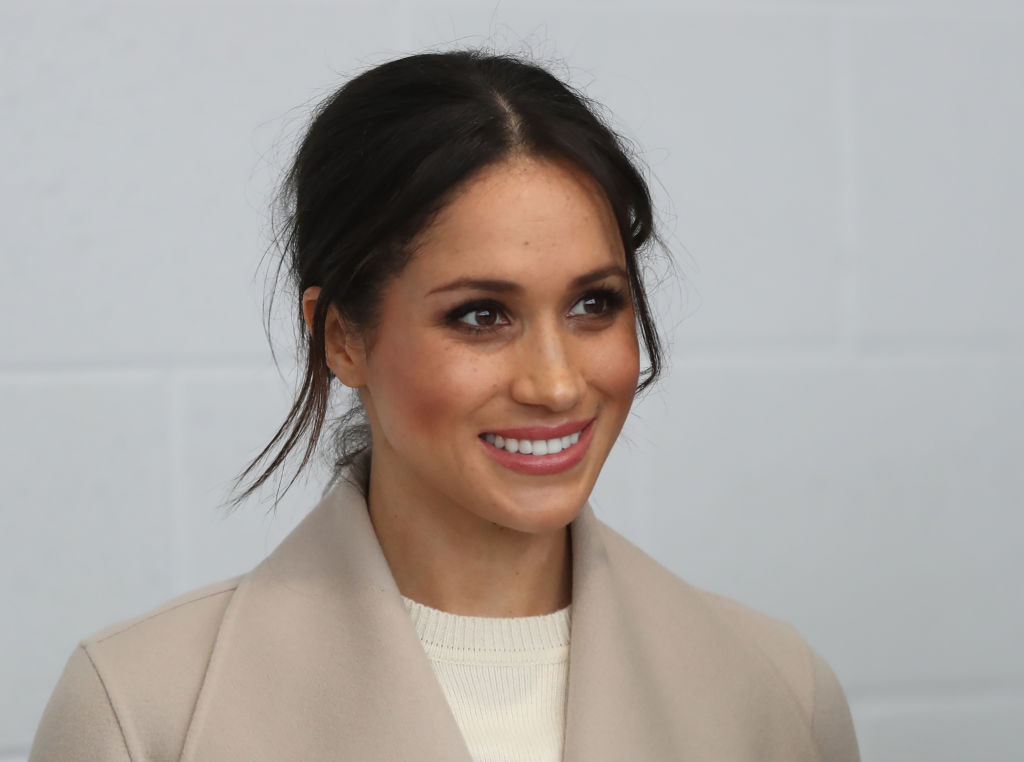 She continued, "As a global ambassador for World Vision, she traveled to Rwanda to see how access to clean, safe water impacts children, an issue that is near and dear to our hearts…In honor of Black History Month, we bow down to one of our Melanated Monas."

We're sure there will be many more tributes to Markle as she grows into her role as the Duchess of Sussex.