Meghan Markle Revealed Her Guilty Pleasure When She Was in College
Meghan Markle has transitioned so easily into her role as the Duchess of Sussex, that we often forget it wasn't so long ago that she was a typical college student at Northwestern University. She was active in a sorority called Kappa Kappa Gamma and was passionate about charity work, even back then.
Duchess Meghan's old college friends and classmates describe her as someone who was always warm and friendly, and lots of fun to be around. It seems Markle truly enjoyed her time at Northwestern. She took a class that focused on works by African-American playwrights and really got the chance to embrace her mixed-race heritage.
From all outward appearances, Markle had the time of her life when she was in college, and we have to say it sounds like a wonderful experience. Just like so many other students, there was one thing that she really enjoyed. So, what was Duchess Meghan's guilty pleasure during her college years?
Meghan Markle had a passion for theater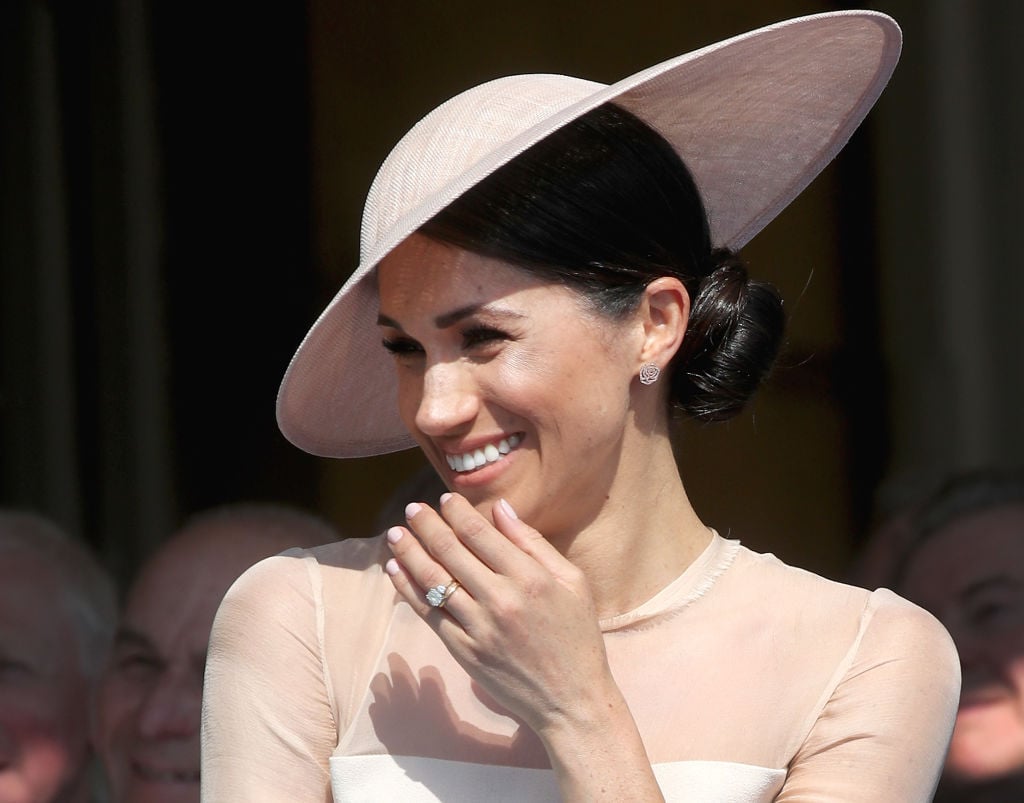 It is really no surprise that Markle had a love for acting even when she was a young college student. According to The Chicago Tribune, the duchess called herself a "theater nerd," and she didn't care who knew it.
In fact, she was a double major in theater (of course) and international studies, having spent part of her junior year abroad in Madrid. She also an internship at the American Embassy, located in Buenos Aires.
Markle kept up a pretty busy schedule, proving to everyone as well as herself that hard work certainly pays off. It wasn't long after graduating from Northwestern that Markle landed her first small role alongside Ashton Kutcher in A Lot Like Love, kicking off an amazing acting career that would eventually make her famous.
Meghan Markle's former college classmates remember her with fondness
Those who were lucky enough to know Duchess Meghan during her time at Northwestern University have nothing but good things to say about her. She was described as being "lovely" and "wonderful." We can only imagine what it must have been like to live in the sorority house with Markle, who was known for helping people and making anyone who was new to the school feel welcome. 
What was Meghan Markle's guilty pleasure when she was in college?
While it is true that Markle was an extraordinary student, in most ways, she was just like the rest of us. So much, actually, that it is reported that she gained what is known as the "freshman 15." How did that happen?
Like so many others, Markle was known to make fast food runs to Burger King, whether it be in between classes and meetings, or maybe for a late-night snack. Everyone has some sort of a guilty pleasure, and future duchesses are certainly no exception.
It is experiences like that which helped Markle to truly enjoy her college years and have the best time possible. 
Meghan Markle is now into a healthy lifestyle
Nowadays, Markle is all about a healthy lifestyle, and she doesn't hesitate to pass it along to others. Before becoming a member of the royal family, she promoted tips on her lifestyle blog, The Tig, and was fully committed to teaching others how to follow her good practices.
As most royal fans are aware, Markle has even passed on her beliefs to Prince Harry, who, since meeting his wife, has quit smoking, started exercising more, and even eating much healthier than he used to. It is wonderful to know Markle is so relatable, and spent much of her time standing in line for fast food with other students and friends, which makes us feel that we can connect with her even more.