Inside Meghan Markle's Running Routine: How the Duchess Uses Exercise for Mental Health
Aside from her royal engagements and philanthropy work, one of Meghan Markle's core focuses is her healthy lifestyle. How does the Duchess of Sussex get her slender physique? She's an avid runner. Running doesn't just keep her in tip-top shape — it helps clear her head, too. Up ahead, we share an inside look at Meghan Markle's running routine, plus other workouts the duchess swears by.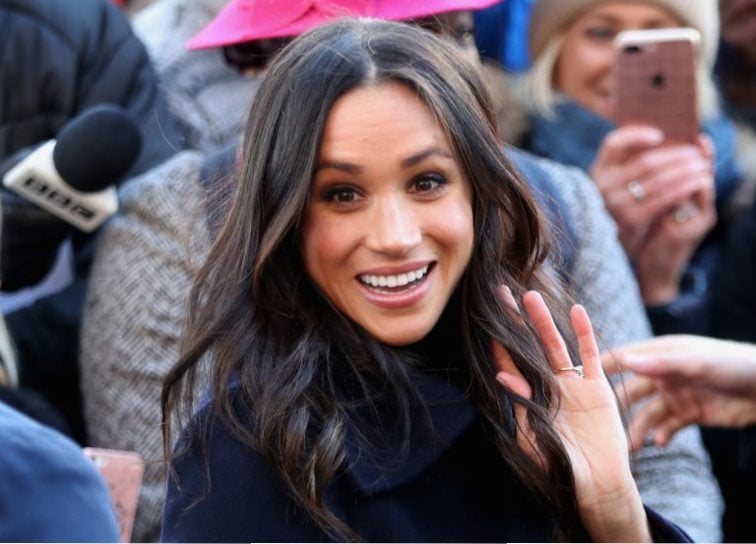 Meghan Markle's running routine
Cardio is an important part of Meghan Markle's exercise routine. And, running is her first choice for burning extra calories and blowing off steam. "I love running, but I think you have to find a work out routine that really speaks to you beyond trying to get goals for your body," she told Shape back in 2013. "For me, running, I need it as much for my head and to clear my head as I do for keeping in shape so I love to jog," she added.
In recent years, Meghan Markle has taken her running routine down a notch to avoid injury. "As I've gotten older, running has become hard on my knees, so I can't run outside the way I used to," she told Best Health. That said, the duchess still likes to get some fresh air and has been spotted running the Kensington Palace greens every once in a while. When she's not running outdoors, Meghan Markle sticks to a treadmill workout instead.
Other workouts the duchess swears by
Running isn't the only way the Duchess of Sussex stays active. She also practices yoga, pilates, and even pops in a DVD workout from time to time. Take a closer look at Meghan Markle's fitness regimen, ahead.
Yoga
Yoga — especially hot yoga — is Meghan Markle's go-to workout. So much so that she will wake up as early as 4:30 a.m. to get her stretch on. As the daughter of a yoga instructor, the duchess has incorporated some form of yoga into her life since she was around seven. However, she claims she didn't get serious about her practice until college.
With almost two decades of regular practice under her belt, Meghan Markle now hardly goes a day without adding in a downward dog or forward fold. She might even practice with her sister-in-law, Kate Middleton as she too likes yoga.
Pilates
In addition to yoga, Meghan Markle likes to strengthen and tone her body through pilates workouts. She likely practices a lot of mat pilates but is also a big fan of Pilates Platinum in Los Angeles, which uses a reformer to sculpt and tone.
Tracy Anderson Method DVDs
"I've been doing the Tracy Anderson DVDs gosh for five, six years almost now," she told Shape. "I just find that the results are great and you can do little 15-minute increments — I'll do it in my trailer — and then at the end of the day you've had a full workout," she noted.
Gym sessions
Meghan Markle likes to work it out at the gym, too. When she lived in Toronto, she worked out with personal trainer, Craig McNamee, who says she loved lower-body workouts using mini bands.
Check out The Cheat Sheet on Facebook!