Meghan Markle Slips Up and Reveals Her Secret Nickname For Prince Harry
Meghan Markle and Prince Harry get a lot of negative attention from the media. From the endless obsession with Duchess Meghan's family and the intense scrutiny on the couple's use of private planes, it seems like the couple can never catch a break.
A recent documentary showed a more intimate look of the couple's family life, and just how much the attention is affecting them. The documentary featured multiple interviews with the duke and duchess.
And while their pain was heartbreaking, the undeniable affection for another was a bright light. At one point, it appears, the duchess even let it slip, the nickname she has for the Duke of Sussex. 
The Duke and Duchess of Sussex have had enough with the British media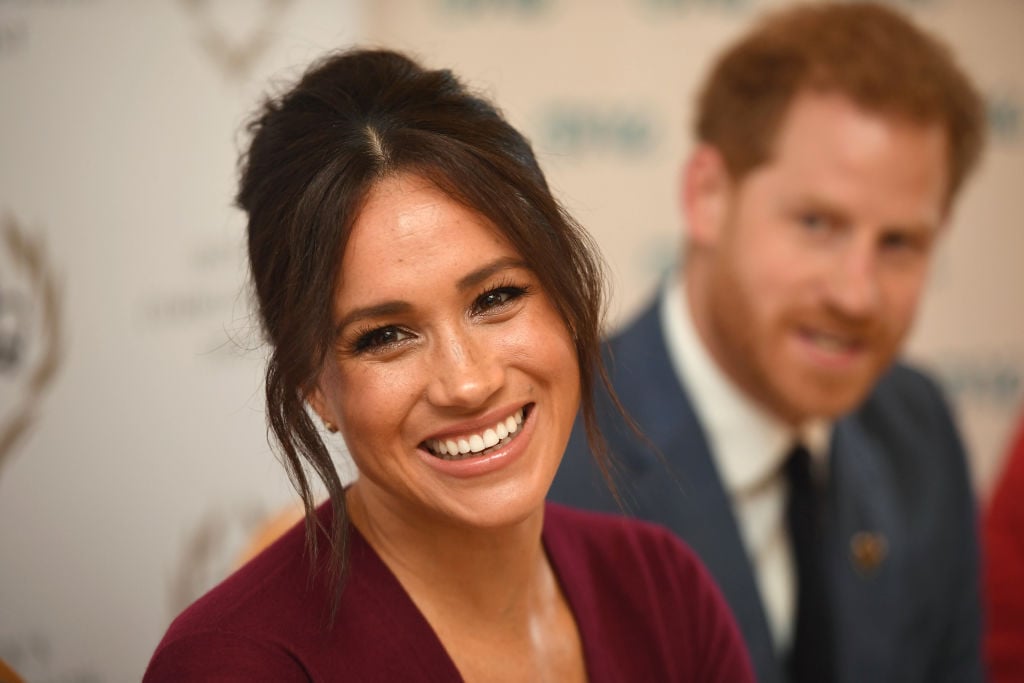 It's been a year and a half since Prince Harry and Markle walked down the aisle and the whole time it has been an endless attack from the media. The couple has stayed quiet for the most part, sticking with royal tradition, but recently they decided that it was time to take a stand. 
Near the end of their African tour, the couple revealed that they had filed a suit against one of Britain's biggest news organizations. The couple claims that the newspaper took a private letter Duchess Meghan had written her father and edited in a way to make the duchess look bad.
They said that the move violated the couple's privacy. Prince Harry admitted in a statement that the treatment his wife has received is reminiscent of what his mother went through when he was young: Prince Harry's mother died in a car accident after being chased by several paparazzi. 
Meghan Markle's cute nickname for her husband
It was surprising to see just how open and relaxed Duchess Meghan and Princess Harry appeared to be in their interviews. At one point, when referring to her husband, Markle slipped and referred to Prince Harry as "H," quickly pointing out that that's what she calls him. The slip was adorable and showed, yes, these two are human, yes, they have feelings, and yes, they even have adorable nicknames for one another. 
But Prince Harry's not the only one with a nickname. While in Africa, a video was released of the new mom talking to Baby Archie as they met Archbishop Desmond Tutu and his daughter, Thandeka Tutu-Gxashe. Admittingly, Baby Archie's nickname is (way) cuter than his father's.
So what do mommy and daddy call the boy who is seventh in line to the throne? It looks like Archie's nickname is Bubba. The couple has also been heard referring to Archie as "little boy" and "little pumpkin."
Meghan Markle admitted she was warned not to marry Prince Harry
The recent documentary was a revealing look at the couple's private life. The royal family almost never talks to the media, and so rarely do they share such revealing stories. During an interview, the duchess admitted that her friends warned her to think twice before marrying Prince Harry.
Meghan admitted that her friends were happy that she was happy, but her British friends cautioned her about the marriage. She tells journalist Tom Bradby that her friends said, "I'm sure he's great, but you shouldn't do it because the British tabloids will destroy your life." The duchess admits that she was naive about how bad it would be, saying, "I didn't get it."
The conversation led into one of the most shared clips of the interview in which Meghan shared just how much she is struggling. When Bradby asked if she was okay, the duchess was vulnerable and honest, admitting, no, she's not okay.