Meghan Markle Has Made It Clear That She Still Has the Utmost Respect For Prince Charles
Meghan Markle and Prince Harry have been at the center of the media ever since they wed, and things haven't slowed down now that they've announced their exit from the royal family. The two have still been at the mercy of the press, which has continued to take a deep dive into the couple's dynamic with other members of the family.
Through it all, though, Meghan has made it clear that she still has the utmost respect for her father-in-law, Prince Charles.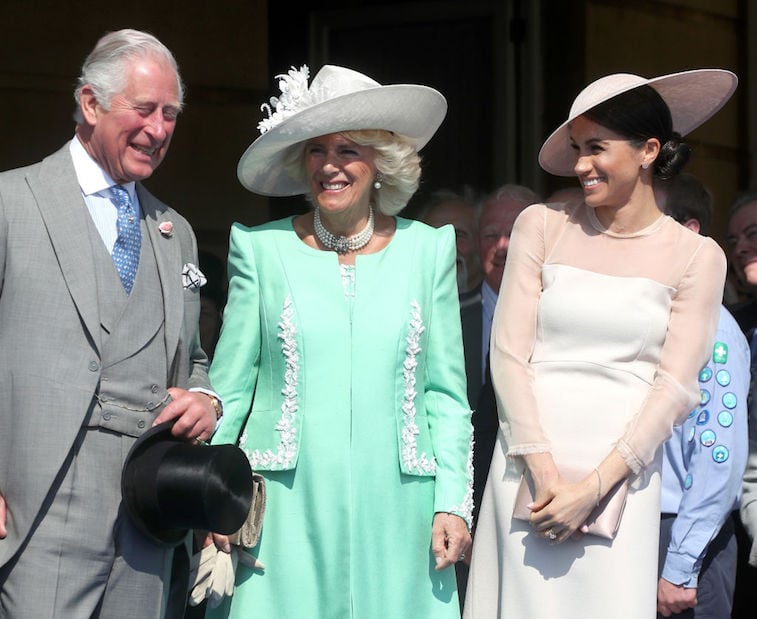 Meghan Markle and Prince Charles have always gotten along
Ever since Meghan was introduced to the family nearly four years ago, she's reportedly gotten along well with both Prince Charles and Queen Elizabeth. Meghan and the queen bonded over their love for dogs, and she seemed to impress Charles, too.
These days, a lot has changed among the royals, but at nearly any engagement where Meghan and Charles interact, they've always had smiles on their faces. For a while, though, it's been unclear how things have been between them ever since Meghan and Harry announced they were leaving the family.
The Duke and Duchess of Sussex recently made their last public appearance
Harry and Meghan recently returned to the U.K. to make their final public appearances as formal working royals. Starting March 31, the two will officially be a separate entity — something that has seemingly caused tension throughout the family.
Harry and Meghan were back to business as usual, though, on their last professional visit to the U.K. The two hosted various royal engagements and seemed to take on those final bookings with a smile. The couple then attended the Commonwealth Day ceremony at Westminster Abbey as their final royal duty.
Meghan curtsied for Charles upon his arrival to Westminster Abbey, signaling her immense respect
It is tradition that the royal women perform curtsies upon greeting those who are higher up on the family's hierarchy. However, the curtsy has largely faded away these days, as the royal traditions and procedures have become increasingly more modern. But Meghan showed Charles a sign of massive respect by curtseying to him as he took his seat at Westminster Abbey back on March 9.
Daily Mail reported that many fans picked up on the moment, and they were ecstatic to see the interaction between Meghan and Charles. Fans seemed to feel confident that the two still have a close relationship, despite everything that's happened in the family lately.  
Meghan and Harry's departure could strengthen their relationships with other royals
Right now, it's up in the air how this royal departure will affect Harry and Meghan's future with the royal family down the road. The two are doing what they feel is best for their little family, but the public has had mixed feelings about what it might do to their relationship with the royal family. There have been rumors of tension since the split, but it might also work in the couple's favor.
Harry and Meghan's separation might prove to be what's best for everyone. Distance sometimes makes the heart grow fonder, and it could ultimately improve relationships between the couple and the rest of their relatives.