The Real Reason Meghan Markle Is Struggling in Her New Royal Life
Being a princess isn't all it's cracked out to be and, unfortunately, Meghan Markle has learned that the hard way. After marrying a key member of the royal family, Meghan Markle dove head first into a new kind of stardom that has led her to a different life than what she was used to. But, changing up her career isn't what has caused the Duchess of Sussex to feel down about being royal.
Find out the real reason Meghan Markle might be struggling with her royal life, ahead.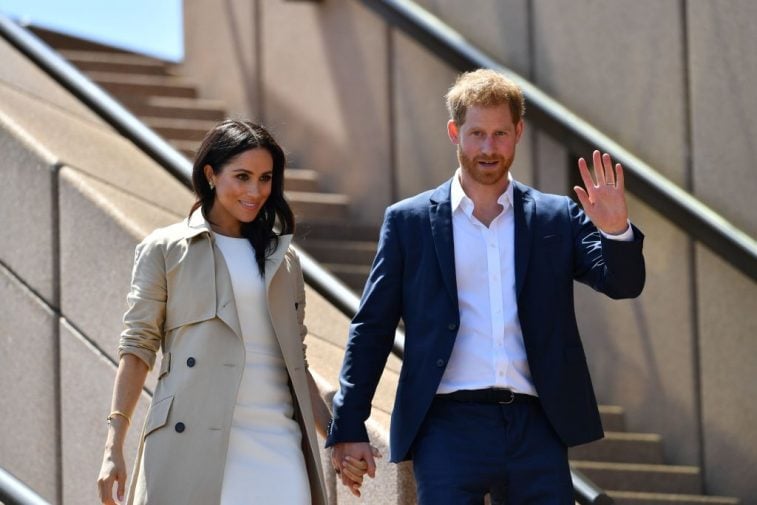 Inside Meghan Markle's royal life
Before Meghan Markle became the Duchess of Sussex, she had a voice. She was free to write blog posts on her lifestyle website, The Tig, debunk rumors on her social media channels, and even address any bad press in media interviews. But, now, as a member of the royal family, she no longer has the power to speak up and must rely on the royal family's official communications secretary to put rumors to rest.
Typically, when a celebrity faces rumored drama — such as Kate Middleton and Meghan Markle's alleged feud — they can address the issue and set things straight themselves (or through their publicist). And, while the royal family's communications office has scoffed at a handful of rumored reports, they don't intervene with the press all that often, especially when it comes to petty press rumors and public backlash.
Kate Middleton doesn't experience the same scrutiny
One of the biggest differences between Kate Middleton and Meghan Markle's royal life is the media frenzy. Kate Middleton had more time to prepare for the press. And, for the most part, her family stays under the radar and doesn't air dirty laundry that could disrupt the Duchess of Cambridge's life.
Meghan Markle, of the other hand, has a father and half-siblings that can't be tamed. And, it's gotten so bad that the duchess allegedly doesn't speak to her father anymore. Add in the media and public backlash and one can only imagine how Meghan Markle must be feeling right now.
Meghan Markle has a hard time ignoring media reports
According to an Us Weekly source, Meghan Markle tries to avoid the negative feedback and constant scrutiny. But, she is "definitely bothered by all the reports and speculation." The source notes "some things are just hard to stay away from."On top of that, "she's finding the whole situation incredibly stressful."
Princess Diana also struggled with early royal life
Meghan Markle isn't the first royal woman to face issues with the media. Princess Diana also struggled in her early years of royal life. "This is what Diana went through," Melanie Bromley, a correspondent for E! News shared on Live From E!. "The similarities between what she's going through and what Diana went through — initially before Diana became a saint in the press — when Diana and Charles first got married, it was terrible for Diana and Meghan is going through the same thing," she added.
Check out The Cheat Sheet on Facebook!