Meghan Markle Suffered Panic Attacks and Didn't Want to Go Outside Before Her Exit From the Royal Family, Source Claims
Prince Harry and Meghan, Duchess of Sussex felt like they had no other choice but to leave the royal family after enduring what seemed like an endless amount of public and media scrutiny. Sources claim that the criticism they faced was so bad that Meghan suffered panic attacks and didn't want to go outside.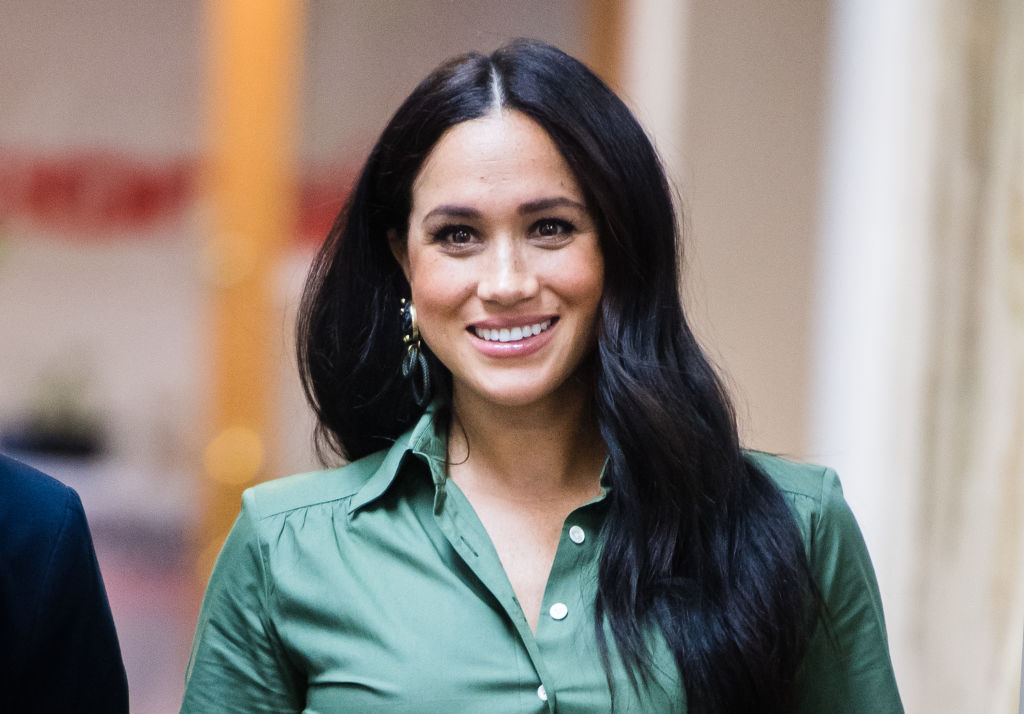 Prince Harry and Meghan decided that quitting the royal family was necessary
In January, Prince Harry and Meghan made a bombshell announcement about leaving their royal duties to pursue a life out of the spotlight. Queen Elizabeth helped finalize a plan that worked for the monarchy and shared her support of their decision.
"Following many months of conversations and more recent discussions, I am pleased that together we have found a constructive and supportive way forward for my grandson and his family," the queen shared in a statement. "Harry, Meghan and Archie will always be much loved members of my family. I recognise the challenges they have experienced as a result of intense scrutiny over the last two years and support their wish for a more independent life."
Prince Harry later shared how necessary their decision was. In a speech he presented at a dinner for supporters of Sentebale, Harry shed more light on why they made the huge decision. "The decision that I have made for my wife and I to step back is not one I made lightly. It was so many months of talks after so many years of challenges. And I know I haven't always gotten it right, but as far as this goes, there really was no other option."
Meghan shared the struggles they faced
Given what Meghan and Prince Harry said in interviews for their documentary Harry & Meghan: An African Journey, it's not too hard to imagine that the criticisms they faced took a huge toll on the couple's mental health.
Meghan shared how "challenging" it was to be in the spotlight. "Any woman, especially when they are pregnant, you are really vulnerable, so that was made really challenging," she explained in the documentary. "And then when you have a newborn, and especially as a woman, it is a lot."
She continued: "So you add this on top of just trying to be a new mom or trying to be a newlywed, it's um… Yeah, well, I guess… and also thank you for asking, because not many people have asked if I am OK. But it's a very real thing to be going through behind-the-scenes."
Meghan reportedly had panic attacks
According to a report from Us Weekly, a source shared just how devastating the reality of their situation was for the Sussexes. Meghan reportedly "felt trapped and claustrophobic," suffered from panic attacks, and feared going outside because she didn't want to attract further negative media attention.
When the couple made the move to Canada, however, the source shared how it had "given her the chance to reset," adding, "Meghan's thrilled to have escaped the chaos of London. She feels like a new person."
The source continued, "Meghan has a real spring in her step again. It's wonderful to see her in top form."
"She was nervous to step outside her own front door because of all the negative attention she attracted," the source added.
"Meghan can go out in yoga pants and not be criticized for not following dress code. She feels more relaxed and loves walking around fresh-faced with barely any makeup on," the insider noted.