Has Meghan Markle Supported Kate Middleton During Prince William's Alleged Affair Rumors?
Kate Middleton and Meghan Markle's relationship isn't always peaches and cream, at least that's what many reports suggest. However, the two started their friendship on a strong foundation. And, despite the never-ending royal feud rumors, the Duchess of Cambridge and Duchess of Sussex appear to support each other through scandals, rumors, and possible affairs — plus all the good stuff like royal babies and their shared love of tennis.

Speaking of royal family drama … Kate Middleton has had to endure quite a bit of it recently. After rumors surfaced of an alleged affair between Prince William and her best friend, Rose Hanbury, the Duchess of Cambridge's relationship has been under a microscope. Has Meghan Markle supported Kate Middleton during the royal scandal? Find out, ahead.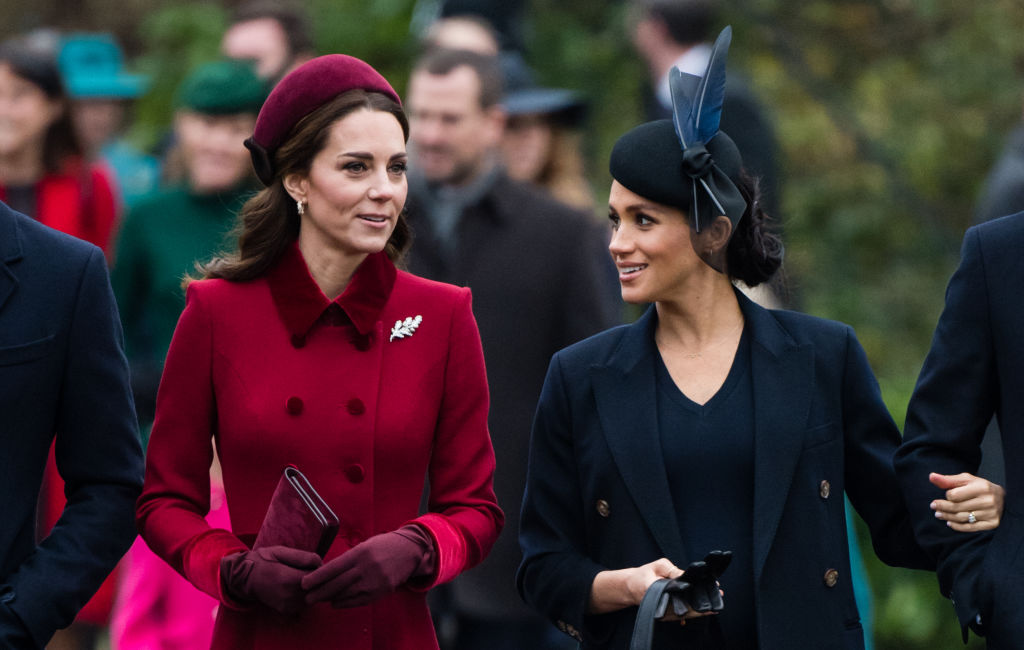 Prince William's alleged affair

Rumors of a possible affair between Prince William and Kate Middleton's best friend, Rose Hanbury surfaced in March after The Sun reported on a falling out between the two women. "It is well known that Kate and Rose have had a terrible falling out," an unnamed source told the publication. "They used to be close but that is not the case any more [sic]," they added.

Although they didn't flat out accuse Prince William of cheating on Kate Middleton, The Sun's report sparked some speculation. "Yes, it is an affair. I haven't read the piece but I know about the affair. Everyone knows about the affair, darling," gossip reporter Giles Coren noted in a now-deleted post on Twitter. Others chimed in, the rumors made headlines, and things really started to escalate from there.

As with most things, the Palace did not comment — and still hasn't — on the accusations. However, Prince William's lawyers apparently got involved and tried to put the whole thing to rest. That worked for a moment, but then fans went wild on Twitter after Kate Middleton accompanied Prince Harry on an official royal appearance.

This time, fans were outraged at the British media, claiming they purposefully run negative stories about Meghan Markle to protect Prince William. "Meghan Markle will breathe and the British media will start … shaming her for no reason but when Prince William has an affair, they barely talk about it," one Twitter user noted.

While the rumors appear to have died down a tad, that doesn't take away from what Kate Middleton must be feeling — whether the allegations are true or not.

How is Kate Middleton handling affair rumors?

Following reports of Prince William's alleged affair, many believe the Duchess of Cambridge is laying low, although her reaction is not entirely known. According to Richard Kay's report in the Daily Mail, Kate Middleton is ignoring the rumors surrounding both her husband's alleged affair and rumors of a feud between her and Rose Hanbury. "None of the reports have been able to offer any evidence about what the so-called dispute is about," Kay notes.

Did Meghan Markle give Kate Middleton tabloid advice?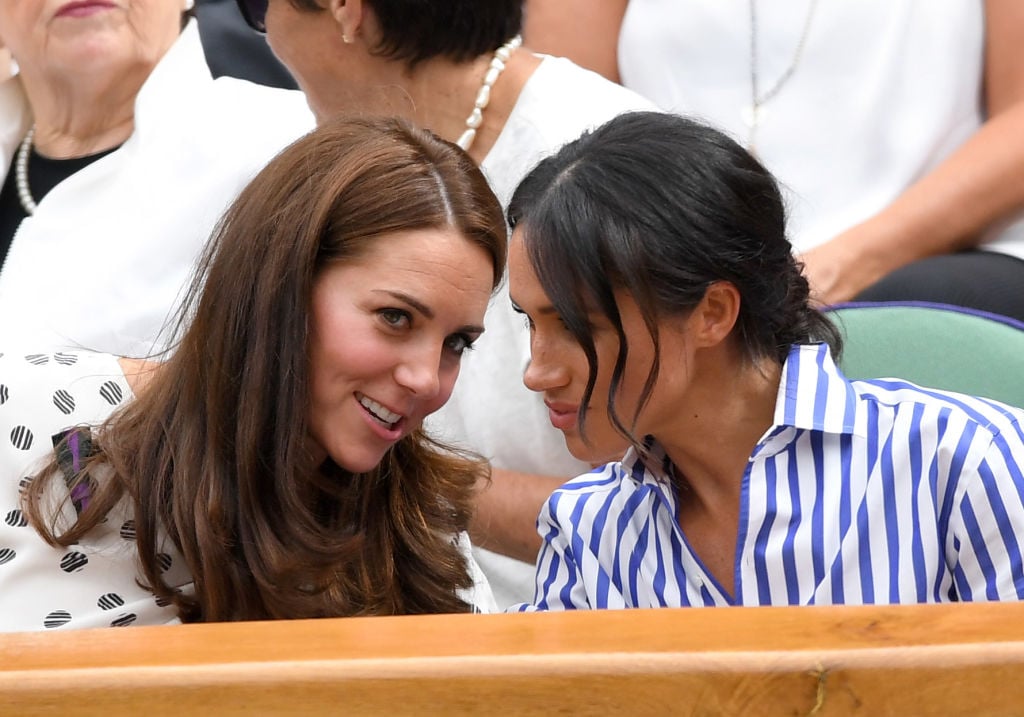 Up until now, Kate Middleton has somewhat managed to stay away from nasty royal rumors like this one. But, unfortunately, the same can't be said for her sister-in-law, Meghan Markle. From the way she apparently treats her staff to her tumultuous relationship with her estranged father, the Duchess of Sussex has been through the tabloid wringer in her first year as a member of the royal family. Did she offer any advice to Kate Middleton during this difficult time?

It's unknown whether or not Meghan Markle has offered Kate Middleton her support. However, if she did, she likely suggested Kate Middleton steer clear of online reports, hold her head up high, and continue her royal duties with Prince William. After all, that's what Meghan Markle does when the tabloids come for her.

Kate Middleton and Prince William have recently joined forces on a number of joint royal engagements. Based on recent photographs, the two appear to be happy, in love, and enjoying each other's company.

Check out The Cheat Sheet on Facebook!