Meghan Markle Is 'Too Good' For the Royal Family, But Made This One Mistake, According to Former Publicist
Meghan Markle has faced more than her fair share of public criticism, but her former publicist is giving her high marks for her role as Duchess of Sussex, even noting she's "too good" for the royal family. Despite the praise, there is one thing she's done wrong since marrying Prince Harry — but it's a minor oops in the grand scheme of things.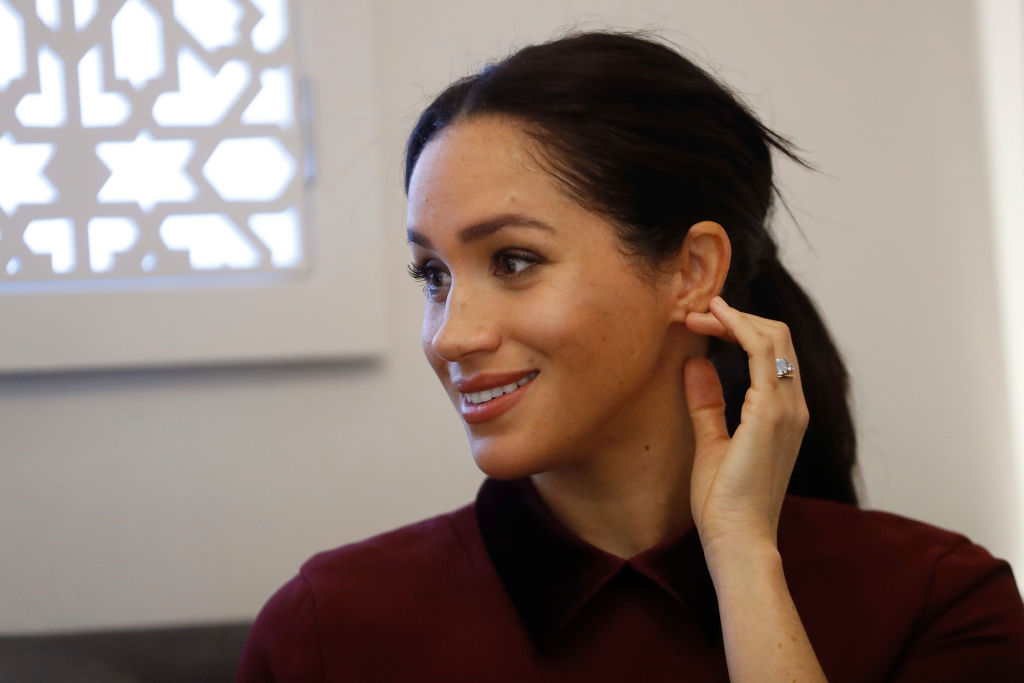 Markle went from Hollywood actress to duchess
Markle's fairytale story, falling in love with and eventually marrying a prince, shined a spotlight on her every move. The American actress joining the royal family was of great interest to many and, naturally, came with a fair amount of her being scrutinized for everything.
According to publicist Nick Ede, who worked with Markle in the past, proposing she co-host the Global Gift Foundation London gala in 2013, believes that the former actress is actually "too good" for the royal family.
He explained to the MailOnline: "She ticks every single box, from the way that she looks to the way she thinks and speaks."
Markle has made one small mistake, however
While Ede notes that Markle is doing an amazing job in her new role, he did have one criticism, explaining, "There is nothing that is wrong in her, apart from maybe writing on bananas. But nothing else. She has never put a foot wrong."
He's referencing, of course, Markle's visit with Prince Harry to Bristol in February, when they toured the Old Vic theatre, a boxing charity gym, and One25, a charity that helps street workers.
During the visit to One25, Markle helped prepare food for the women, writing positive messages on bananas, including "you are brave" and "you are strong." The banana messages didn't go over so well with the media, who believed it was a strange move on the part of the duchess.
Markle has earned a reputation for being 'difficult'
One of the major criticisms that Markle faces is being dubbed "difficult" by the media, an idea that's been supported by the staff members who have quit working for her.
She has plenty of support in her corner, however, and, among those who have defended Markle is actor George Clooney. He explained on Good Morning Britain: "It's a little unfair at times when I've seen it when the press can turn on you for sort of ridiculous reasons and for almost nothing, and it seemed to me to be a little unjust since she hadn't done anything except just happen to live her life."
He added: "She's a really kind and smart and intelligent young woman and they're a really wonderful, loving couple. Most of it you can just shrug off and not pay attention to, but sometimes it's unkind."
Her friends recently chatted with Gayle King about the Markle they know and how the media have gotten it all wrong.
Her longtime friend and makeup artist, Daniel Martin, shared: "What's so frustrating is that you hear these stories and there's no truth to them." In particular, he finds the 'Duchess Difficult' nickname surprising, saying that's "not the same person" he is friends with, explaining, "In the years I've known her, the years I've worked with her, she's never had a diva fit, never. I know she doesn't deserve all of this negative press."