Revealed: The At-Home Workout Meghan Markle Swears By For Busy Moms
Exercise plays a key role in Meghan Markle's self-care regimen. But, now that she's a member of the royal family, popping in for a workout class or heading to the gym isn't as easy as it used to be — which is likely why she and Prince Harry created an at-home gym and yoga studio in their new family abode, Frogmore Cottage. But, yoga and gym sessions aren't the only way the Duchess of Sussex stays in shape.

Meghan Markle's workout regimen

Staying active is very important to the Duchess of Sussex. And while she swears by her yoga practice, variety is also an important part of her workout regimen. Find out what Meghan Markle's favorite at-home workout is, ahead. (Spoiler: It's perfect for busy moms!)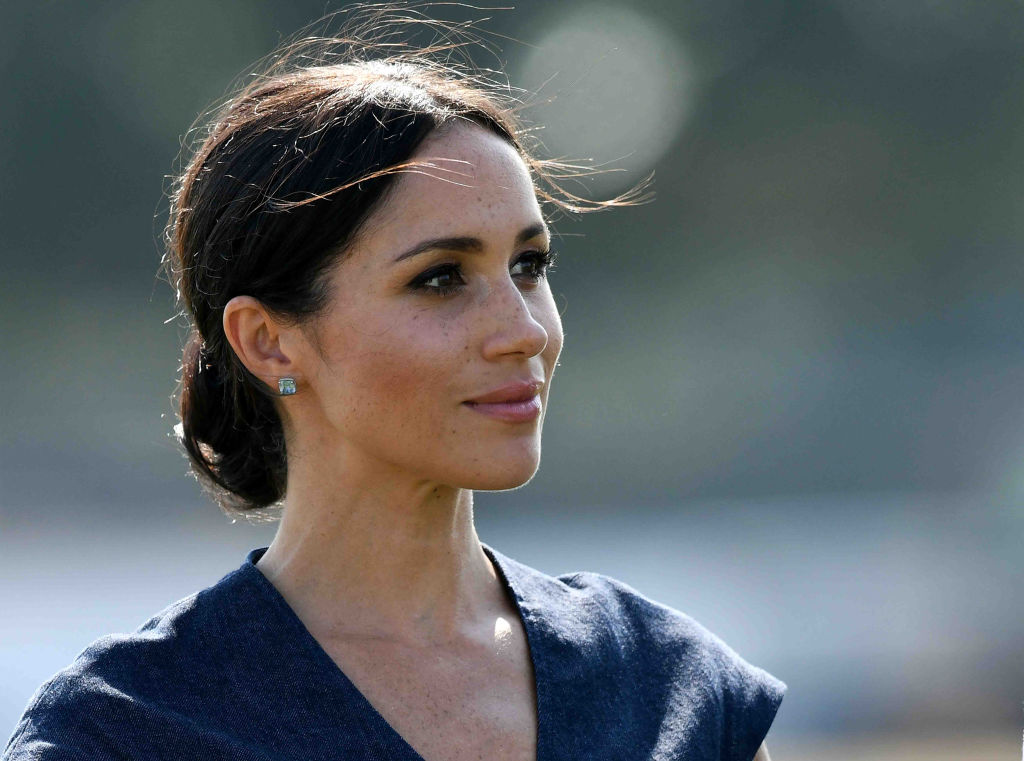 Tracy Anderson Method

Like many Hollywood actresses, Meghan Markle swears by the Tracy Anderson Method. "I've been doing the Tracy Anderson DVDs gosh for five, six years almost now," she told Shape in 2013. "I just find that the results are great and you can do little 15-minute increments — I'll do it in my trailer — and at the end of the day you've had a full workout," she noted.

Now that she is a mom (or, is about to be one), the Duchess of Sussex won't have as much free time to get her sweat sesh in. So, she might turn to her tried and true Tracy Anderson DVDs and do a little here and there like she once did in her trailer while she was busy filming Suits.

Running

In addition to her go-to at-home workout, the Duchess of Sussex also likes to blow off some steam with a run. Although she doesn't run as much as she used to, she finds that it is still a great way to clear her mind. "As I've gotten older, running has become hard on my knees, so I can't run outside the way I used to," she once shared with Best Health. That said, before her pregnancy announcement, Meghan Markle was spotted jogging outside of Kensington Palace.

With a new in-home gym, the Duchess of Sussex likely has a treadmill so she can still go for a job without being too hard on her knees on the outdoor pavement.

Yoga

As we mentioned above, yoga is a big part of Meghan Markle's fitness regimen. And, unlike the Tracy Anderson Method, she doesn't need a DVD to get her in the flow. As the daughter of a yoga instructor, Meghan Markle calls yoga her "thing" and practices it every day (sometimes as early as 4:30 a.m.). She has allegedly kept up with her practice throughout pregnancy, too.

While she won't be advised to workout until her body heals from giving birth to Baby Sussex, Meghan Markle will no doubt get back into the swing of things once her doctors give her the go-ahead to exercise again. Luckily, her mother, Doria Ragland might still be in the United Kingdom to help her daughter in the early stages of her postnatal yoga practice.

Check out The Cheat Sheet on Facebook!