Meghan Markle vs. Kate Middleton: Which Duchess Really Has Less Freedom?
While living life as a member of the royal family sounds like a dream to just about everyone, keep in mind that it isn't always easy. It is true that Meghan Markle and Kate Middleton enjoy perks the rest of us only dream of. After all, they have personal assistants, are chauffeured in luxury cars anywhere they would like to go, have personal chefs, and they get to travel in private planes to exotic destinations all over the world.
Add in the fact they are both married to handsome princes, and it sounds pretty spectacular. As amazing as Kate and Meghan's lives may be, there are still strict rules and royal protocol they both must follow at all times. The duchesses can't just do as they please whenever they would like to, which raises the question as to which one of them really has less freedom.
Meghan Markle has a huge celebrity fan base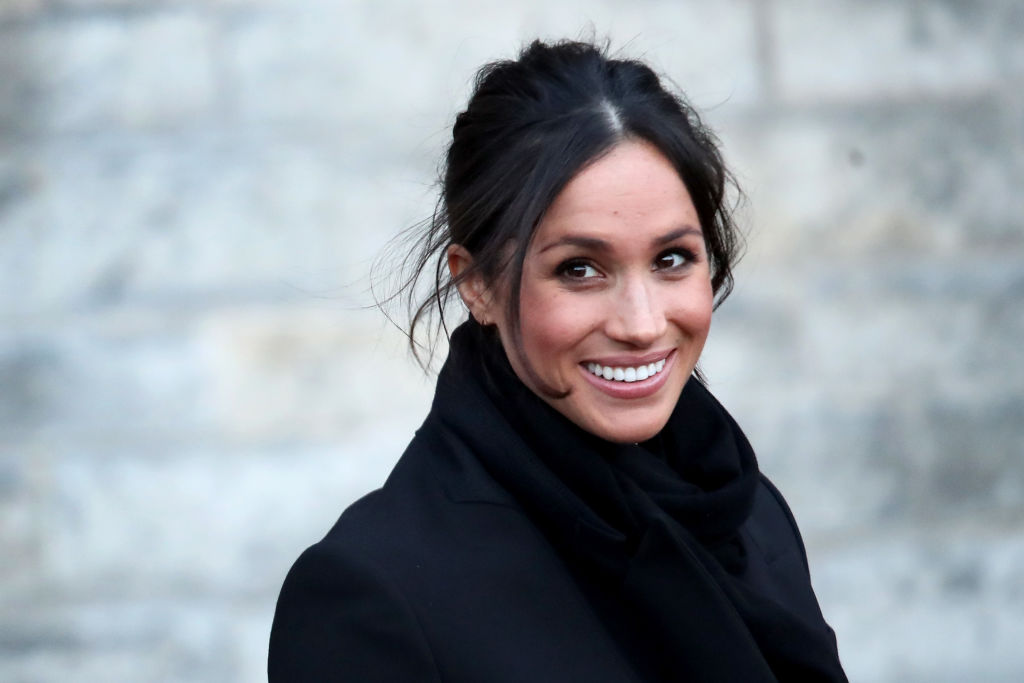 It is important for royal followers to remember that as a former popular American actress, Meghan has a huge celebrity fan base that isn't going anywhere anytime soon. She will always be well-loved both in the United States and around the world, both as a duchess and for her roles in movies and on the popular legal drama Suits. As a former Hollywood celebrity, Meghan tends to do things slightly more her own way than Kate does, taking some risks with her outfit choices and having a well-known, famous inner circle of friends.
Prince Harry is sixth in line to become king
We also must take into consideration that Meghan's husband, Prince Harry, is currently sixth in line to the British throne. While this doesn't disqualify him from ever becoming king, it certainly makes it extremely unlikely that he ever will. This obviously means that Meghan will most likely never be queen herself, meaning that the rules aren't as strict for the Duke and Duchess of Sussex. It is for this reason that we often see them holding hands, and why Meghan doesn't seem to be watched quite as closely as her sister-in-law Kate.
Kate Middleton is a future queen of England
Since her husband, Prince William, is in the direct line of succession, Kate is all set to one day become a queen consort. She must follow the royal protocol very closely, never going against the queen's wishes. It is rare that we ever see the Duchess of Cambridge daring bend the rules a little, as she knows that all eyes are on her all the time, even more so than Meghan.
Meghan Markle is known for being a rule-bender
Future queen or not, Meghan is known for being a rule-bender, something that is not going to change now that she is an official royal. The Duchess of Sussex is used to wearing amazing dresses and skipping the pantyhose, having perfectly imperfect hair, and stepping out in lovely, yet mismatched earrings. Fortunately, Meghan doesn't bend the rules too much, which is why Queen Elizabeth is willing to overlook it when she does.
Kate Middleton has less freedom
As a future queen, many people might assume that Kate has more freedom, however, this couldn't be further from the truth. Kate is scrutinized much more than Meghan is, and the news media would go wild if she did the things that her sister-in-law is known to get away with. The Duchess of Cambridge knows that as a future queen, she must adhere to the royal rules just a little more, and she seems fine with doing just that. We are sure that behind closed doors, Kate likes to let loose just a little, and we can't blame her for that.