What is Meghan Markle's Yoga Routine?
Meghan Markle has always been very into staying healthy. And one way she keeps up a healthy lifestyle is through yoga. The Duchess may not do as much yoga as she once did now that she's royalty and has a crazy schedule, but it's definitely still a great way for her to relax on those busier days while still getting a workout. Plus, her yoga routine is a lot easier than you think.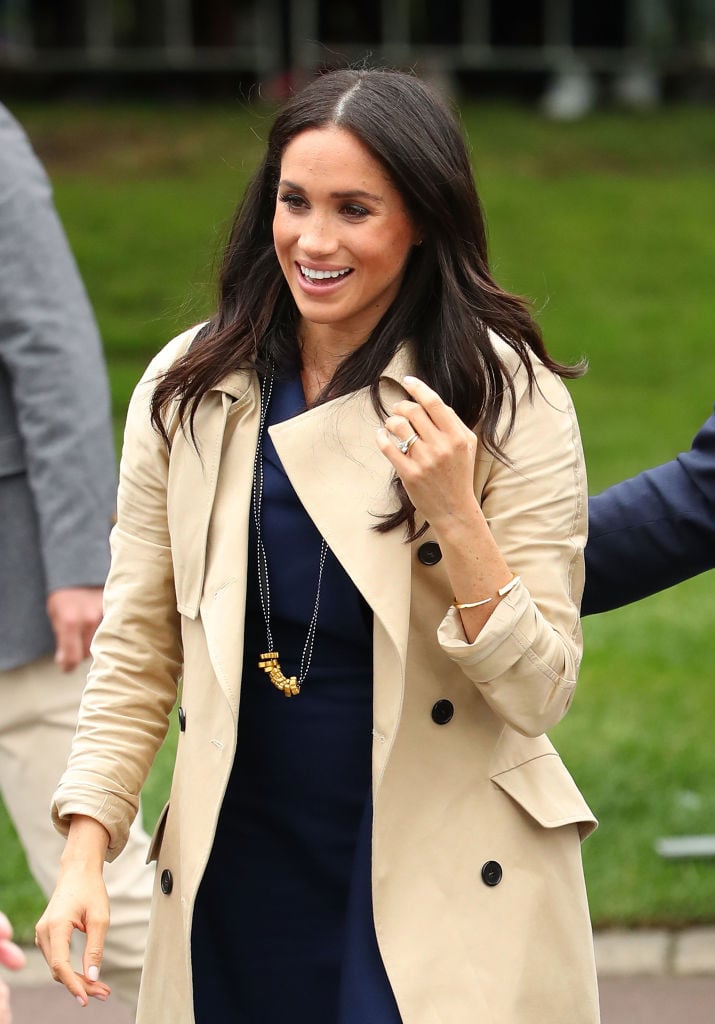 Meghan strives to keep up a healthy lifestyle — and has pushed for Harry to do the same
Keeping up a healthy lifestyle was important for Meghan during her days of filming Suits. Long hours of filming meant she needed to take extra care of both her physical and mental health, since acting is very different from a regular nine-to-five job. Meghan tends to eat incredibly healthy, only filling her body with whole foods and avoiding the processed ones (she also loves to shop at Whole Foods). And when she married Harry, she convinced him to do the same. Harry reportedly lost a decent amount of weight before the wedding. Meghan was also able to get him to quit smoking.
She reportedly does yoga at least twice a week these days
Before Meghan was engaged to Prince Harry, she sat down with Best Health Magazine to discuss her daily life — including her love for yoga. Meghan's mother is a yoga instructor, so she was introduced to the concept early on. Now, she said she does yoga a couple of times each week. She occasionally switches it up with hot yoga (yoga done at temperatures close to 100 degrees). Meghan typically practices yoga in the morning; she said her perfect day would include yoga and a sashimi lunch (a very healthy lunch, at that). Now that she's a member of the royal family, she might not get as much time to unwind, but when she does, it's likely that yoga is her go-to relaxing workout.
Her yoga routine includes simple poses, such as the warrior two pose and the downward dog
According to Insider, back when Meghan still ran her lifestyle blog, she shared a six-pose yoga workout that she loves — and that anyone can do at home. It starts with a warrior two pose, which is a standing pose. Then, she goes into downward dog, which requires one to bend so their hands touch the floor. She then moves on to the bridge pose, during which the back is flat on the yoga mat. Then she enters the "thread the needle" where the knees are bent on the mat. She ends with a supine twist, with the body flat on the yoga mat.
The poses each exercise different areas of the body; some are standing while others require you to lay down on the mat. Each pose serves as a deep-breathing technique combined with strength and flexibility workouts. Yoga sometimes takes some getting used to; it isn't always easy to relax the mind. In fact, Meghan said in her interview with Best Health that she was actually resistant to trying yoga as a child. But eventually, she got the hang of it. Today, it's a major part of her life.
Check out The Cheat Sheet on Facebook!