Meghan Markle's Go-To Yoga Sequence, Revealed
It's no secret that Meghan Markle is passionate about leading an active and healthy lifestyle. And, a big part of her wellness regimen involves yoga poses. Up ahead, find out what sequence the Duchess of Sussex likes to stick to, plus other must-haves in Meghan Markle's yoga practice.

Meghan Markle's yoga practice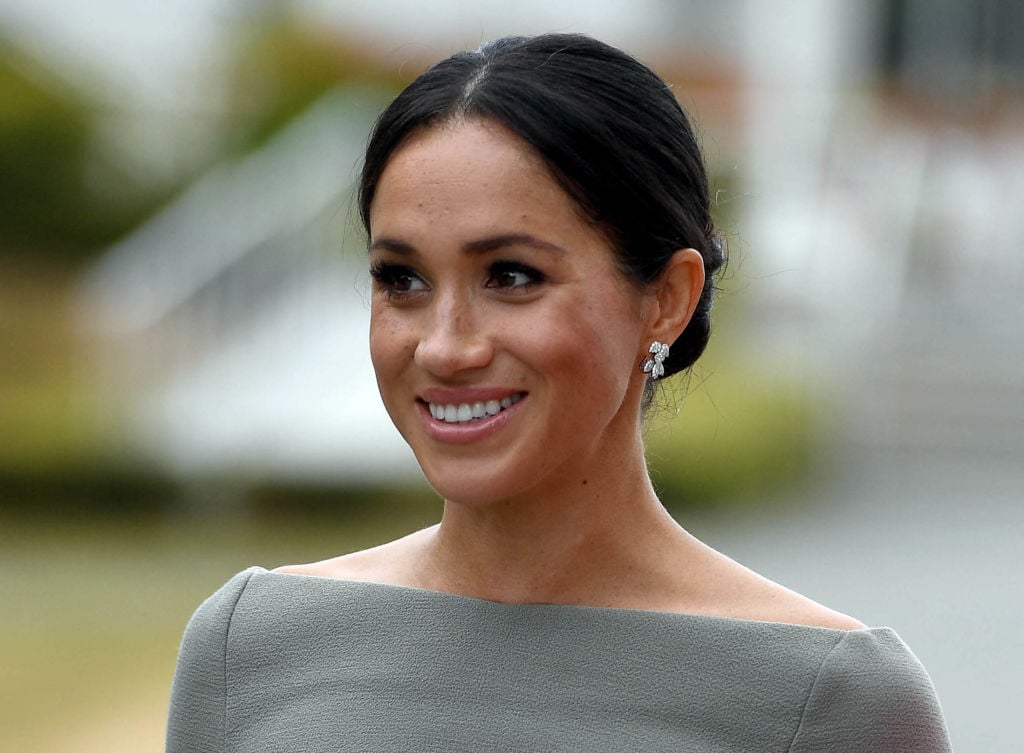 As the daughter of a yoga instructor, Meghan Markle has had yoga ingrained in her. While she wasn't always so into it (the duchess admits that she didn't really start practicing until college), the practice has been part of her life for nearly 30 years.

"Yoga is my thing. My mom is a yoga instructor and I started doing mommy-and-me yoga with her when I was seven," she told Best Health. "I was very resistant as a kid, but she said, 'Flower [Meghan Markle's nickname], you will find your practice — just give it time.' In college, I started doing it more regularly," she added.

She wakes up at 4:30 a.m.

Meghan Markle is an early riser and allegedly wakes up as early as 4:30 a.m. to start her day. Before she gets to emails at 5:00 a.m., the Duchess of Sussex practices a little yoga flow to wake up and get her body moving.

She uses yoga to help overcome jetlag

As a member of the royal family, Meghan Markle travels a lot. One way she manages jetlag? Through her yoga practice, of course. The Duchess of Sussex helped combat her traveling woes while in Australia with a quick early morning sequence.

She has her own in-home studio

Now that she and Prince Harry have more space at their new home, Frogmore Cottage, the Duchess of Sussex can have a room dedicated to her yoga practice. The Duke and Duchess of Sussex both like to keep active and have turned one of the rooms in their home into a yoga studio and in-home gym.

She loves hot yoga

Although she likely doesn't have the time to participate in regular hot yoga classes now, the Duchess of Sussex loves to get her sweat on in a hot yoga studio.

Her favorite yoga sequence

Most yogis have a favorite sequence — or at least favorite poses — and Meghan Markle is no different. Before marrying into the royal family, she shared insight into her wellness regimen on her lifestyle website, The Tig. Although the website has since been taken down, one of the duchess's posts about her go-to yoga sequence has been well documented.

According to The Insider, Meghan Markle's favorite yoga posts include Warrior Two, Downward-Facing Dog, Bridge Pose, Thread The Needle, Supine Twist, and Corpse Pose.

She can also do a handstand

As someone who has been practicing yoga for many years, Meghan Markle has a more advanced practice that allows her to have a little fun with challenging poses like headstands. According to one of her favorite yoga instructors, Duncan Parviainen, the Duchess of Sussex practices inversions (going upside down) and is fearless in her handstand practice.

Check out The Cheat Sheet on Facebook!