Inside Meghan Markle's Yoga Practice: How The Duchess Stays Fit Through Pregnancy
Meghan Markle's baby bump might be growing but, thanks to her fitness routine, her physique remains in tip-top shape. How does Meghan Markle stay in shape while pregnant? She can credit a lot of her strength to her daily yoga practice. We take a closer look at Meghan Markle's yoga habits and how she uses it as a tool — pregnant or not — in her daily routine ahead.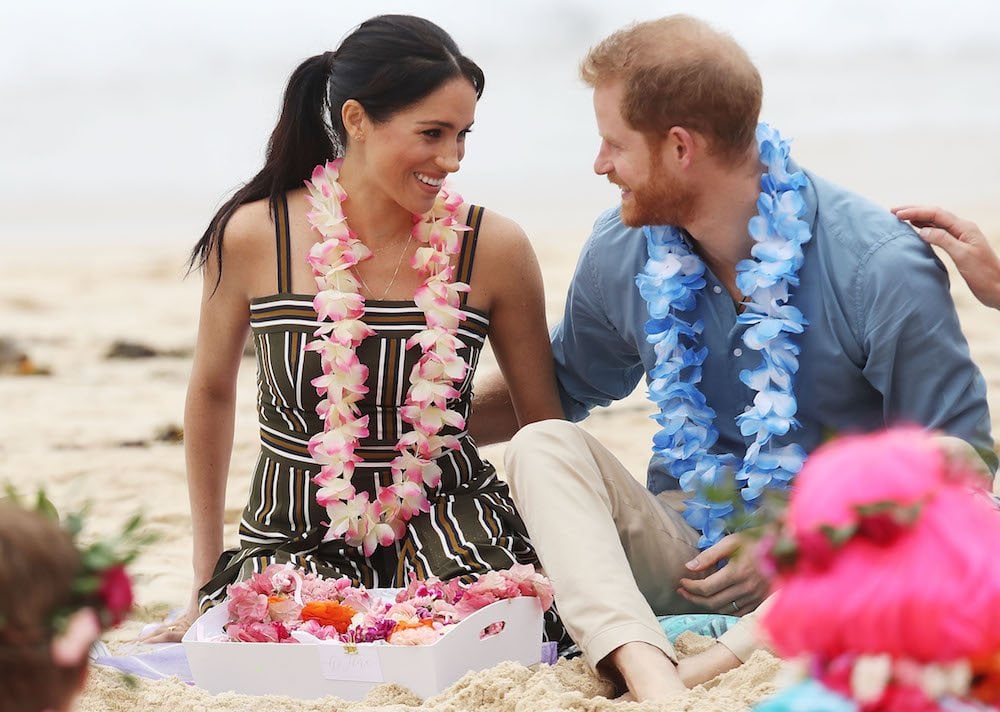 Meghan Markle's yoga practice
It's no secret that Meghan Markle keeps a healthy lifestyle. From her beloved green juice to her workout regimen, she keeps her body and health in check through a mix of nourishing meals (and beverages) and effective workouts. And while she's no stranger to running and also loves the Tracy Anderson Method, nothing is more important to her — at least as far as wellness goes — as her yoga practice. Take an inside look at how Meghan Markle incorporates her flow in her daily routine, plus why she calls it her "thing."
Her mother is a yoga instructor
Yoga is in Meghan Markle's blood. Her mother, Doria Ragland is a yoga instructor in Los Angeles, California and has influenced the duchess's practice since she was a young girl.
She has been practicing since she was 7-years-old
According to Best Health, Meghan Markle began her yoga practice at around 7-years-old. However, she struggled with her devotion to the method and didn't get too serious about her now preferred type of movement until her college years. "Yoga is my thing. My mom is a yoga instructor and I started doing mommy-and-me yoga with her when I was seven," she told the publication. "I was very resistant as a kid, but she said, "Flower, you will find your practice – just give it time." In college, I started doing it more regularly," she added.
She's a fan of hot yoga
While Meghan Markle enjoys a traditional yoga practice, the Duchess of Sussex is allegedly a big fan of sweating it out in hot yoga, too.
She gets up at 4:30 a.m.
For Meghan, yoga is part of her daily routine — and she typically likes to start her days off with a quick practice. According to reports, the Duchess of Sussex wakes up as early as 4:30 a.m. to get a yoga session in before firing off emails to staff at 5:00 a.m.
Yoga helps her jetlag
As a member of the royal family, Meghan Markle travels a lot. And, one way she likes to cope with jetlag is through her yoga practice. The Duchess allegedly woke up early during her Australian royal tour to get a quick practice in.
She can do a handstand
When it comes to the practice, Meghan Markle is considered more advanced. After all, it's been part of her life for nearly 30 years. According to one of her favorite yoga instructors, Duncan Parviainen, Meghan Markle practices inversions (going upside down) and is fearless in her handstand practice.
Her favorite sequence
Speaking of Duncan Parviainen, the Duchess of Sussex credits him for helping her make yoga a daily part of her life. Back when she had a lifestyle blog, The Tig, Meghan Markle shared her yoga instructor's six pose sequence for rejuvenation, which includes Warrior Two, Downward-Facing Dog, Bridge Pose, Thread The Needle, Supine Twist, and Corpse Pose.
Kate Middleton also likes yoga
Meghan Markle isn't the only royal yogi. Apparently, Kate Middleton is also a fan of the practice. It is unclear whether the sisters-in-law practice together, but we're sure it was a point of conversation when they first met and discussed interests. Kate Middleton and Meghan Markle also both like to run, cook, and eat healthily.
Check out The Cheat Sheet on Facebook!