Meghan Markle's Berry Lipstick Is a Royal Act of Sartorial Rebellion
Meghan, Duchess of Sussex looks great no matter what. Whether she is wearing a spectacular gown by one of her favorite designers or jeans and Prince Harry's baseball cap, we can always count on her to look amazing.
Before marrying into the royal family, we know that Meghan was free to wear whatever she liked, and that is exactly what she did. Depending on the occasion, her mood, and of course, personal preferences, the former actress has made appearances in everything from short metallic dresses to black evening gowns.
Naturally, Meghan's makeup is always perfect, and in her pre-royal days, she was even known to experiment with bold colors just a bit. When she became the wife of Prince Harry, it is safe to say that things changed a lot for Meghan.
Suddenly, she was required to follow a long list of rules and protocols regarding what she could and could not wear. Even though she tended to bend those rules a bit, Meghan was usually pretty careful about what she was seen in.
During one of her final royal appearances, fans were pleasantly surprised to see a daring makeup look. Here is why Meghan's berry lipstick is a royal act of sartorial rebellion.
Are Prince Harry and Meghan really being treated unfairly?
Ever since Meghan and Prince Harry made the life-changing decision to step back from royal duties, speculation has been at a high. For the first few weeks, the royals were working tirelessly to come to an agreement regarding the details of Megxit, while royal fans waited anxiously to have their questions answered.
Over time, fans began to find out more about what would happen. As details began to emerge, fans learned that Meghan felt she and Prince Harry were actually being treated a bit unfairly.
According to the Daily Mail, there was a statement made in which the couple felt that they were being snubbed. Also, fans noticed more than just a little tension between the former fab four, Meghan, Prince Harry, Prince William, and Kate, Duchess of Cambridge at Commonwealth Day — one of the Sussexes final engagements.
Meghan will have freedom from the royal rules
The springtime is quickly approaching, which means that Megxit will soon be final. Along with this comes slightly more freedom for Meghan, as she is no longer bound to the royal rules.
What are some of the guidelines that she doesn't have to worry about any longer? Mental Floss reports that the long list of protocol states that family members must always dress accordingly, with women wearing hats to formal events. Neutral shades of nail polish are generally required, and makeup must be appropriate as well.
Anything denim and wedge style shoes don't exactly sit well with Queen Elizabeth, although Meghan and Kate tend to break that rule on occasion. Although her majesty tends to turn her head in the other direction when it comes to the little things, we can only imagine that she still expects her family members to respect the rules that she firmly believes in.
Why Meghan Markle's berry lipstick is a royal act of sartorial rebellion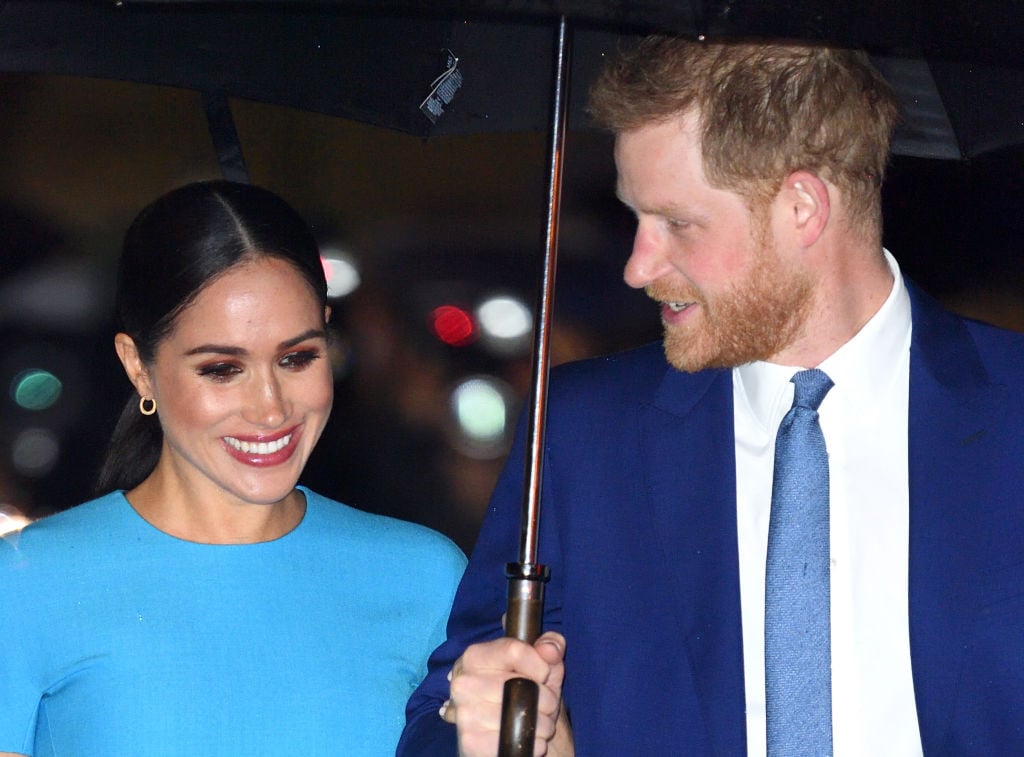 When Meghan and Prince Harry made one of their final appearances, a visit to Royal Albert Hall, Meghan turned quite a few heads in the stunning blue dress that she wore. Even more, fans couldn't help but notice the new shade of lip color that suited her perfectly.
So, why is Meghan's new berry lipstick a royal act of sartorial rebellion? According to Cosmopolitan,  it may be a way to celebrate just how she's feeling now that she and Prince Harry have stepped down from royal duties.
Meghan is finally at a point where she won't have to worry about the pressures of royal life – and perhaps going against the rules with a bold new look is her way of showing everyone her big sigh of relief.