Meghan Markle's Close Friends Felt Helpless About Her Bullying
To say that Meghan Markle has been treated less than fair lately would be an understatement. She is a victim of bullying by the media, and she and Prince Harry are pretty upset about the entire situation.
When she and Harry announced their relationship in 2016, Meghan went from being an American actress who was still able to live a quiet life and have privacy, to suddenly being one of the most popular and sought after women in the world.
Things changed drastically, and Meghan herself recently admitted in a documentary that she wasn't expecting the negative treatment that she is getting. According to The World News Daily, royal life didn't start out so bad for Meghan.
Naturally, people wanted to know all about her, and it is safe to say that her fan base multiplied tremendously. Lately, however, things have changed, and the Duke and Duchess of Sussex have been having quite a difficult time. So, how did Meghan Markle's close friends feel helpless about her bullying?
What is going on?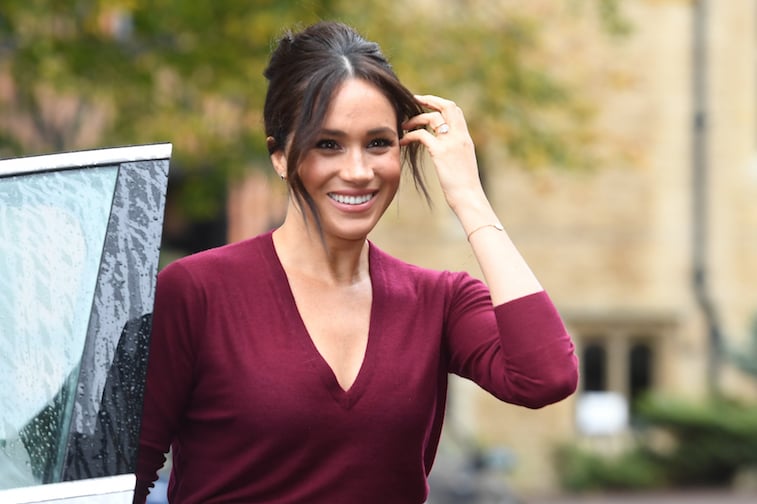 So, how, exactly, is Meghan being bullied in the media? It seems that every chance they get, they are taking a dig at one of the newest members of the royal family.
One tabloid even went so far as to make a mockery out of the Los Angeles neighborhood in which Meghan grew up, comparing it to the life of privilege that Harry is used to.
Millions of royal fans know that Meghan's lack of a relationship with her father, half-sister, and half-brother have been the subject of media attention since before the royal wedding.
However, lately Meghan's parenting skills have come under fire, and cruel comments have been made about her biracial background.
Hello Giggles reports that one of the most stressful things that happened was when the contents of a personal, handwritten letter to Meghan's father was leaked to the press. As a result, Meghan has filed a lawsuit and Harry has also released a statement in her defense.
Are any other royals defending Meghan?
Usually, when someone is treated unfairly, as Meghan has been, their close family members jump to their defense.
According to Sheknows, Meghan is by far not the first royal to experience this. Sarah Ferguson was hounded by the media relentlessly due to weight gain many years ago, and her daughters, Princess Beatrice and Eugenie, have taken more than their fair share of backlash as well.
So, why aren't the royals speaking out to defend Meghan? Because royal rules and protocol prevent them from doing so. Even so, subtle signs may indicate that behind closed doors, everyone has her back. The family has new social media guidelines, and Kensington Palace has denied that Meghan is causing trouble for the royals.
Meghan Markle's close friends felt helpless about her bullying
It is difficult for anyone to see a close friend being bullied, so it comes as no surprise that it is the same for Meghan's close friends who love her so dearly.
CBS reports that Meghan's friend, Daniel Martin, was at a loss for how to go about helping the duchess during this time. Even so, he is glad that she has recently opened up about how she feels and let the entire world know what it is like to be treated the way she has been.
Daniel knows that Meghan is a strong woman, and that eventually, she will get past all of the negativity. He believes that now that she has made her voice heard, that the media bullying will soon come to an end, and that Meghan can get back to living the happy, cozy life that she loves.