Meghan Markle's Father Claims He Still Loves His Daughter and Wants to Reconcile
Despite all the animosity, Meghan Markle's father wants to make things work with the duchess.
The saga between Meghan Markle and her father, Thomas Markle, reaches a boiling point as he continues to involve the media in their conversations. Even after releasing excerpts from a deeply personal letter he received from the Duchess of Sussex to The Daily Mail, Thomas Markle claims he only did so to defend himself. He maintains he wants nothing more than to reconcile with his daughter.
Why is Meghan Markle estranged with her father?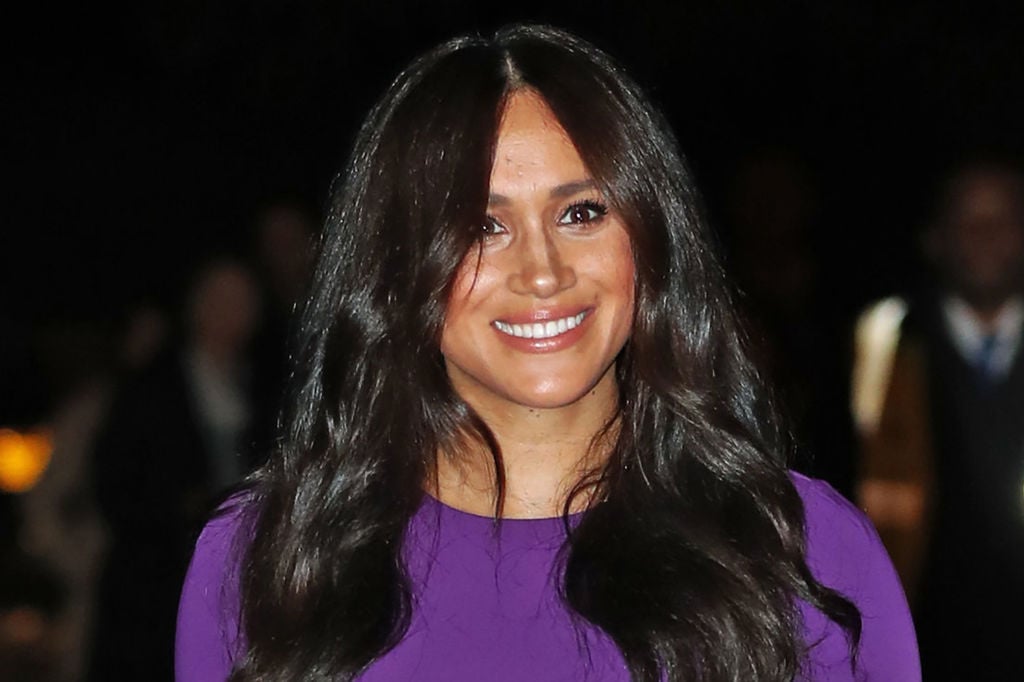 Fissures in the once close father/daughter relationship became evident shortly before Duchess Meghan's wedding to Prince Harry. The culminating events were interviews with such notables as Piers Morgan and the staged paparazzi photos showing the duchess' father in various phases of anxious prenuptial activities.
Whether Thomas Markle received payment for the photos remains speculative; he maintains it was simply an effort to present himself in a positive light. Whatever the case, they were an embarrassment to his daughter and the royals. He and his daughter stated in separate announcements that he would not attend the wedding due to his heart condition.
Communication between the Markles since the wedding
Duchess Meghan wrote her father a five-page letter in August of 2018, three months after her marriage to Prince Harry.  In it, she stated that his lies and continued exploitation of her relationship with Prince Harry had "broken [her] heart into a million tiny little pieces."
The airwaves were fairly quiet for a time until early February 2019, when five of Duchess Meghan's closest friends came to her defense in an interview with People. They cited specific points from the former Suits actress's letter when referencing Thomas Markle's claims that he had attempted to contact his daughter but had been unable to locate her. Duchess Meghan's lines that her numbers had changed were reiterated.
Markle returned the volley with another interview with The Daily Mail in which he shared the contents of the actual letter. Claiming that he had no option but to defend himself after such a defamatory representation, Markle felt justified in his actions.
In the maelstrom that ensued, Prince Harry has lodged a lawsuit against the Mail for "breach of the Data Protection Act of 2018." In his complaint, Prince Harry claims the publication intentionally misled readers by taking portions of the letter out of context in an effort to cast an unflattering light on the duchess.
It's been speculated that Duchess Meghan gave permission for the interview. The fact that her friends introduced elements of the letter in their interview may, in fact, backfire on the Sussexes case of defamation. It suggests that Duchess Meghan leaked the information herself. Whatever the case, had Buckingham Palace's PR been informed of the interview beforehand, they may have been able to circumvent the domino effect.
Mending the rift between Thomas Markle and Meghan Markle
Duchess Meghan's pre-wedding public humiliation at the hands of her father and half-siblings created not just a rift between father and daughter but a chasm of hurt. The letter seemed to come from a place where healing needed to begin.
For Thomas Markle's part, he contends that he was expecting an offertory letter from his daughter. He had hoped for words from her that might lead to reconciliation. Instead, he felt like he was dismissed from her life. It was a "final farewell." Add to that the public accusations against him, and the resentment grew into another public spectacle.
Markle sent heartfelt congratulations to his daughter and son-in-law and expressed genuine regret at having been omitted from the guestlist for Archie's christening. He wanted to be there "for the blessing" of his new grandson and to wish his parents well.
Duchess Meghan and her father once shared a close relationship, and if that is ever to happen again real changes must be made. That begins with honest communication between two people away from the paparazzi. A very basic element of trust has been broken; it will take real effort to repair the damage.