Meghan Markle's Favorite Junk Food May Surprise You
Meghan Markle is known for her particularly healthy diet. She loves fresh, healthy home-cooked meals, she's even been known to dabble in veganism at different points in her life.
Before she was a duchess, Meghan Markle told Best Health that she strives to stick to a vegan diet during the week but is a little looser with her meals on weekends.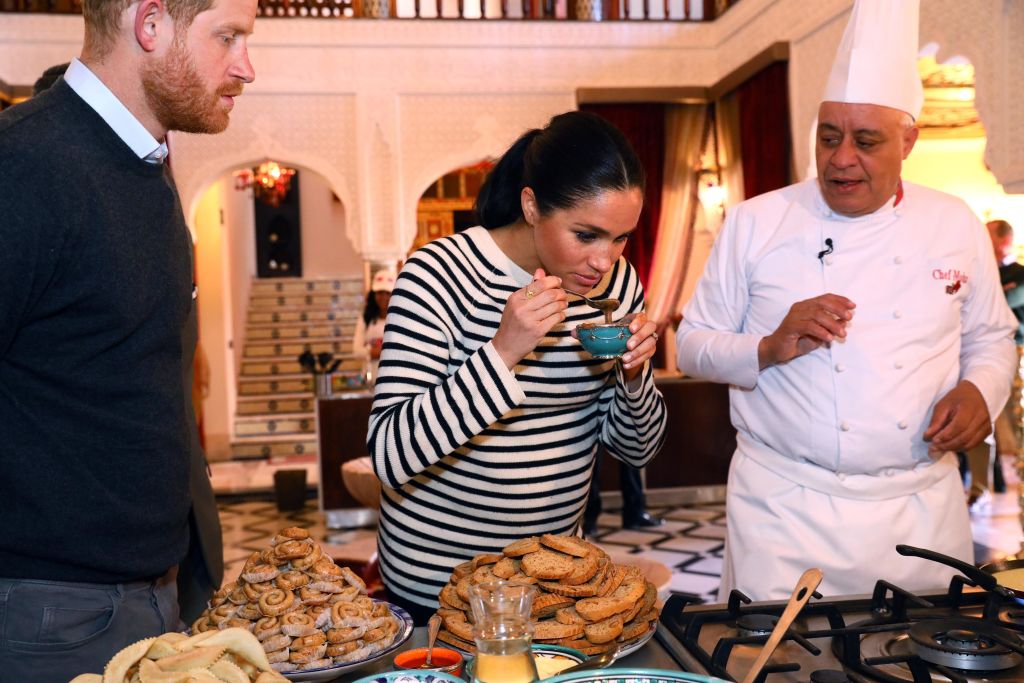 "When I'm filming, I'm conscious of what I eat. I try to eat vegan during the week and then have a little bit more flexibility with what I dig into on the weekends," she said. She also noted that her eating habits weren't a diet but, rather, a lifestyle.
But that doesn't mean the duchess can't indulge in a few guilty pleasures from time to time.
Meghan Markle's favorite junk foods
Some of her favorites? French fries, tater tots, and boxed macaroni and cheese.
"I love a french fry, but there's no shame in that. But you know what I do really happen to lovvvvve is that boxed macaroni and cheese. I now buy the Annie's organic one if I'm craving it, but I throw some frozen peas into it and have this gooey simple childlike meal. I used to cook it for the kids I would babysit and I always enjoyed feeling like a kid and eating it with them. I'm also not averse to eating tater tots. With ketchup and sriracha," she told EyeSwoon back in 2017.
We wonder if the duchess will ever make baby Archie some cheesy noodles with peas.
Meghan Markle is a pasta lover through and through, though, not just of the boxed cheese variety. She also told EyeSwoon that her go-to quick recipe is "Cacio and pepe pasta…so easy."
But Meghan Markle loves a number of pasta dishes. She told Delish that she's a big fan of slow-cooking zucchini for four or five hours and adding it to a bowl of noodles topped with parmesan.
"The sauce gets so creamy, you'd swear there's tons of butter and oil in it, but it's just zucchini, water and a little bouillon," said the duchess.
Meghan Markle's other favorite indulgences
According to Women's Health, Meghan Markle also has a soft spot for good poutine and wine.
A glass of wine used to be (and maybe still is) the duchess's favorite part of an evening meal.
"At the end of a long day, there is nothing I enjoy more than a glass of wine," she told Today. In fact, the Italian red Tignanello was Meghan Markle's inspiration for her old blog, The Tig.
"My sip of that wine was my first moment of understanding the nuance people had always described in wine – the tasting notes, the layers," she told EyeSwoon. "It was such an ah-ha moment, so I took the nickname 'Tig' and translated it for all of those moments of getting it."
Read more:Why Meghan Markle and Kate Middleton Didn't Attend Lady Gabriella Windsor's Royal Wedding